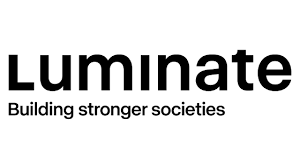 Project Title: Good Governance for Georgia (3G)
Supported by: Luminate, Global Philanthropic Organization
Grant Amount: USD 390,000
Grant Term: January 1, 2019 – April 30, 2022
Project Description
Project aims at increasing public oversight of state institutions, and increasing transparency and accountability of the government of Georgia.
IDFI plans to accomplish this goal by conducting oversight activities related to monitoring of effective, responsible, transparent, ethical and accountable governance and public procurement activities, preparing investigative analyses, and increasing capacity of journalists, CSOs and activists to enhance their oversight skills and methods in the respective areas.
Initially, the project will pilot in Tbilisi (capital of Georgia) and gradually move to the rest of the country during the second and third years.
The project will include the following activities:
- Promote anti-corruption agenda, access to public information, government transparency and accountability by preparing monitoring reports and in-depth analytical papers about implementation of fiscal policy at central and local government levels in Georgia;
- Based on IDFI's practice, develop a practical toolkit about the use of open data and existing online and offline resources and mechanisms for government oversight;
- Hold practical trainings and workshops for the project's target groups: journalists, local CSO representatives, activists and business sector representatives;
- Launch a monitoring process with the participation of trained journalists, CSO representatives and activists.