News | Trainings | FIGHTING CORRUPTION | Open Government | Article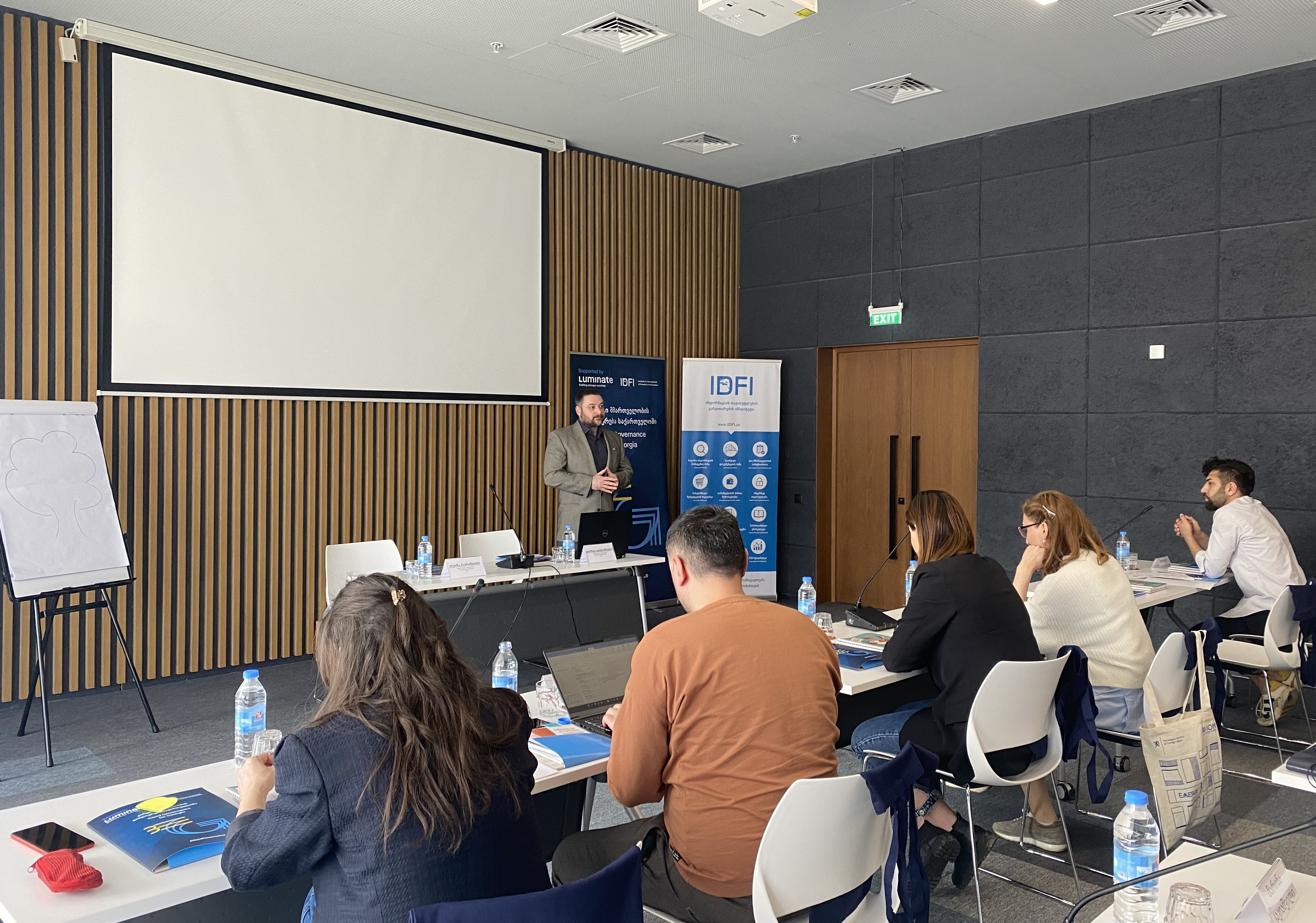 On April 1-3, 2022, the Institute for Development of Freedom of Information (IDFI) conducted a two-day training on effective oversight and data extraction methods.
The training was attended by journalists and civil activists from different regions of Georgia - a total of 16 participants.
Over the past years, journalists and watchdogs have played a crucial role in detecting the corruption chains and the prevention of elite corruption. The urgency of the issue has grown due to outstanding interest from journalists and activists themselves.
The main aim of the practical training was to build capacity for effective oversight by journalists, civil rights activists, and civil society representatives.
Theoretical and practical training included tips and recommendations – detection of public procurement fraud, budget spending and oversight, extraction of knowledge from open government data, and more. Furthermore, participants had the opportunity to obtain comprehensive information on vital issues in the context of the transparency of Beneficial ownership, as well as familiarize themselves with international platforms for investigative/data journalists and watchdogs.
The training was held with the financial support of the global philanthropic organization, Luminate and included participants from all parts of Georgia selected via the open call, as a result of which IDFI received a total of 187 applications; the motivation, as well as knowledge acquisition were crucial among the selection criteria. At the end of the training, participants were awarded certificates.
The training was conducted by the Local Government/Internet and Innovations Directions head of IDFI, Teona Turashvili, Research Direction Head, Goga Tushurashvili and, IDFI analysts Mariam Gogiashvili and Gvantsa Nikuradze.
Event Photo Gallery here