News | Economics and Social Policy | FIGHTING CORRUPTION | Publications | Article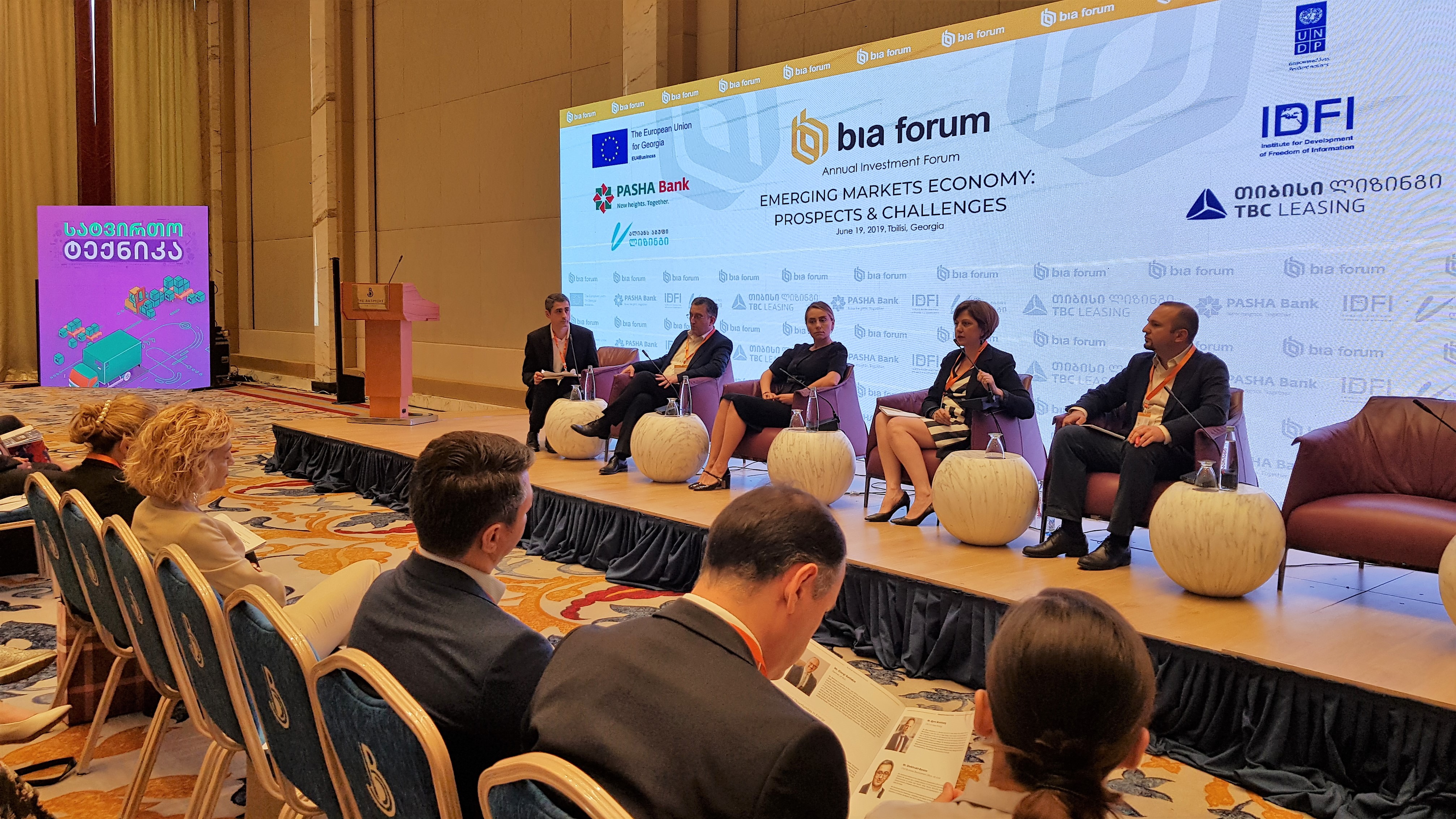 More than 500 delegates from more than 15 countries participated in the Annual International Investment Forum held in Tbilisi on June 19 - Developing Market Economics: Prospects and Challenges.
A panel organized by the Institute for Development of Freedom of Information (IDFI) included a discussion on the Role of Good Governance Reform in Economic Development & Investment Attraction. The panel was moderated by David Dolidze, Head of Research Direction at IDFI and the speakers included David Lezhava, Director of Public Policy Sector, PMCG; Nato Beruashvili, Chief of Party at USAID G4G; Ketevan Bochorishvili, Executive Director of Anaklia City; and Andro Gigauri, Independent Expert.
"For economic growth to make sense, it must be aligned with liberal and democratic values of our society and we must ensure that it is happening in an open and accountable environment, where cooperation based on trust ensures inclusivity and participation of the wider public instead of being planned and implemented behind closed doors." - David Dolidze, Head of Research Direction at IDFI.
In his remarks, Independent Expert Andro Gigauri discussed good governance indicators and underlined that predictability of justice system and effective enforcement of investment contracts represent key factors for investors. Further, he noted that advancement of civil liberties and enhancement of effective control over integrity in state institutions and among officials are important for creating an attractive image of the country.
Executive Director of Anaklia City Ketevan Bochorishvili broadly spoke about the major challenges to deal with in terms of good governance reforms to contribute to the desirable rate of growth in Georgia. "We do not have oil or gas, but good governance is key to Georgia," – Ketevan Bochorishvili.
Chief of Party at USAID G4G Nato Beruashvili stressed upon the importance of public and private dialogue in policymaking processes. "The participation of the private sector and civil society is crucial during the policy-making process. Without feedback from those impacted by the policies and regulations, the government cannot develop appropriate and effective legislation that will produce the intended results. We believe that the involvement of various stakeholders in each stage of the policy-making process is crucially important. Being inclusive creates trust and enables the public and the government to work in partnership." - Nato Beruashvili said.
Other panel sessions of the Forum also discussed important topics such as regional economics of post-soviet countries, investment opportunities, management of assets and accumulated investments, private and venture capital investment prospects and leasing opportunities for developing markets. It hosted about 50 speakers, including a well-known investment expert, Richard C. Wilson,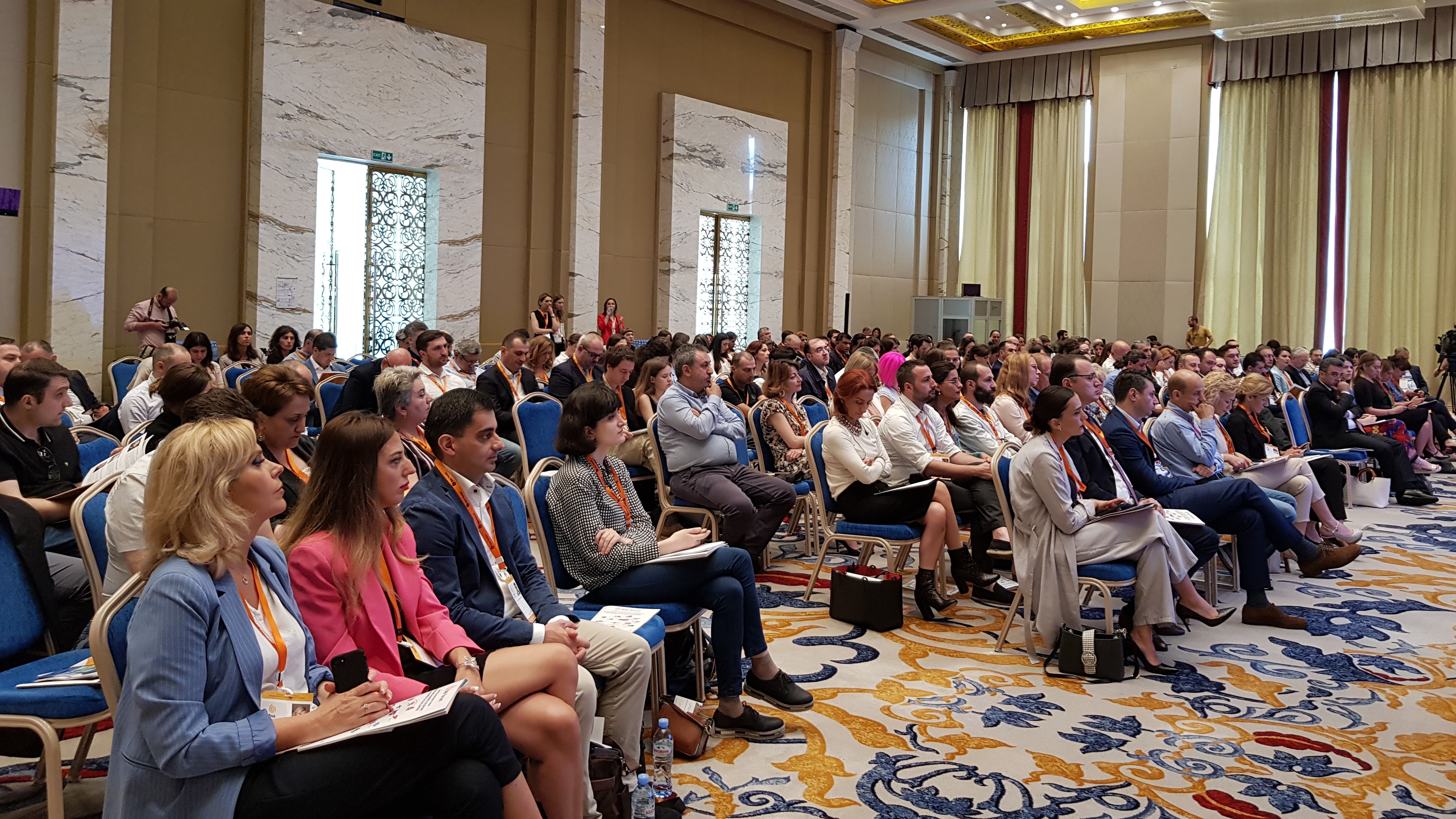 who is known in the United States as the manager of investments accumulated by wealthy and ultra-wealthy families. He spoke interestingly about the region for this new field, its importance and assets management details. In addition, the forum was attended by representatives of the government and foreign embassies.
The forum was organized by the Business Information Agency (BIA) with co-funding from a number of private & non-governmental organizations, including IDFI. The IDFI's panel of Good Governance Reform in Economic Development and Attracting Investments was made possible with the support from the international philanthropy organization, Luminate.