News | Trainings | INTERNET AND INNOVATIONS | Publications | Article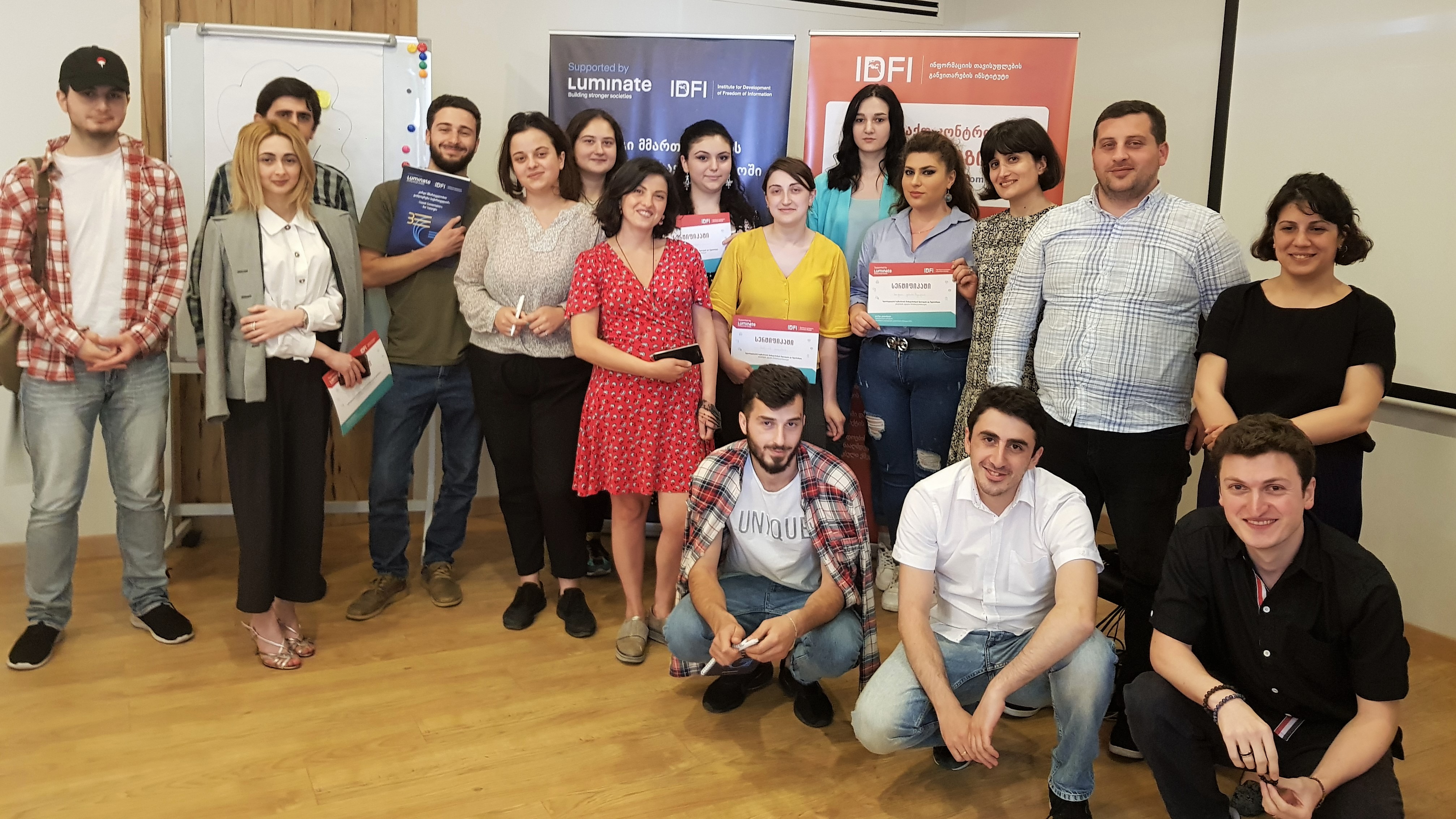 In June 2019,theInstitute for Development of Freedom of Information [IDFI] organized two practical trainings for over 30 journalists and activists about the methods and mechanisms of government oversight.
The training was held within the grant for Good Governance for Georgia project from the global philanthropic organization, Luminate.
"It is IDFI's mission to work for and promote good governance in Georgia, for which we first and foremost rely on the media. In fact, building partnerships and enabling journalists to acquire all needed skills for meaningful government oversight is one of our main objectives. Therefore, our practical trainings are aimed at equipping journalists and activists to have better knowledge and experience of monitoring public procurement, state budget and other financial data, and using government and civil society platforms for conducting watchdog activities and preparing analytical articles," - Levan AVALISHVILI, IDFI's Programs Director.
"Indeed, the training was very useful as we learnt about interesting e-resources/websites that will be useful for us while preparing analytical articles. We also learned that any citizen of Georgia and the ones with permanent residency have the right to request public information and the state institutions are obliged to response within the ten days period. Hearing that IDFI will further guide us in preparing public information requests and double-checking the possible corruption facts in public procurement was vitally important for us," – Lasha GOGEBASHVILI, training participant.
"The training was very interactive, held through applying practical exercise that enabled us to learn more on how to find suspicious circumstances in public procurement via using open data, how to prepare public information request letter of budgetary data to further analyze interesting tendencies in sample of state budget." - training participant.
The training was conducted by Teona TURASHVILI, Head of Media, Internet and Telecommunications Direction at IDFI; Mariam GOGIASHVILI, IDFI Analyst; and Goga TUSHURASHVILI, Head of Economic and Social Policy Direction at IDFI.
Teona TURASHVILI spoke about the participation and selection criteria of the contest of Analytical Articles: Journalists for Good Governance launched on 6 May 2019 with the support of Luminate.
The goal of the contest is to encourage government oversight activities among journalists and activists. The submitted articles must be related to possible wrongdoings and suspicious circumstances in the public sector, e.g. incorrect and illegal disposal of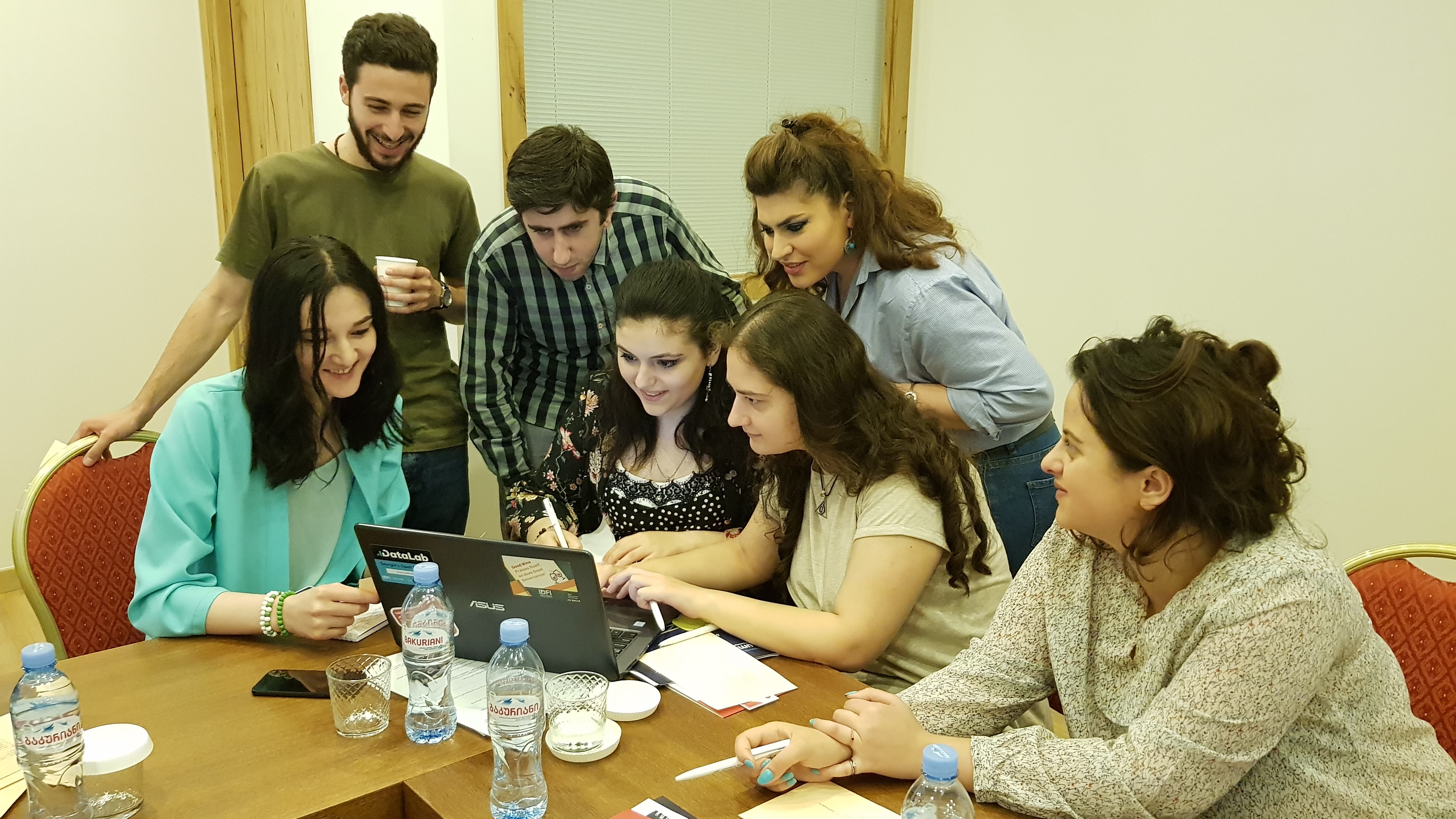 public finances, cases of alleged corruption, abuse of power by public officials and activities incompatible with their position, violations in the public procurement sector, nepotism and conflict of interest in the public sector, etc.
Furthermore, training participants were also provided with the Practical Toolkit for Data Journalists to guide them in preparing investigative articles.
Towards the end of the training, trainers and the participants discussed cooperation perspectives in terms of watchdog activities, and ways for training participants to get engaged in this process.