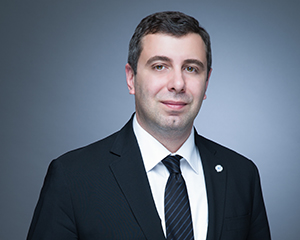 l.avalishvili@idfi.ge
+99532 2921514
Levan Avalishvili
Programs Director
Levan Avalishvili is the Programs Director and Co-founder of the Institute for Development of Freedom of Information (IDFI). He has 13+ years of proven experience in organization leadership, program management, donor relations and advocacy with government structures.

Levan has extensive experience of working in public administration in Georgia. He has conducted a large number of training sessions in Freedom of Information and Access to Public Information, E-Government, Good Governance, Open Data, Formulation of E-Government Strategies, etc. Levan has outstanding experience in training and building the capacity of Public Servants, Human Resource Managers working with national and/or public authorities, EU bodies (EC, EPO) and USAID funded institutions. Levan has academic credentials as a researcher of Soviet Studies and is the author of several research papers on soviet history.
He is a member of the Georgian Association of American Studies and the Georgian Association of History Educators; Board Member of theInstitute for American Studies (Ivane Javakhishvili Tbilisi State University), and Center for Strategic Researches and Development of Georgia.
Levan is the author of numerous publications and lectures on Public Administration, Good Governance and Freedom of Information.
Levan Avalishvili ('s) publications