News | Memory and Disinformation Studies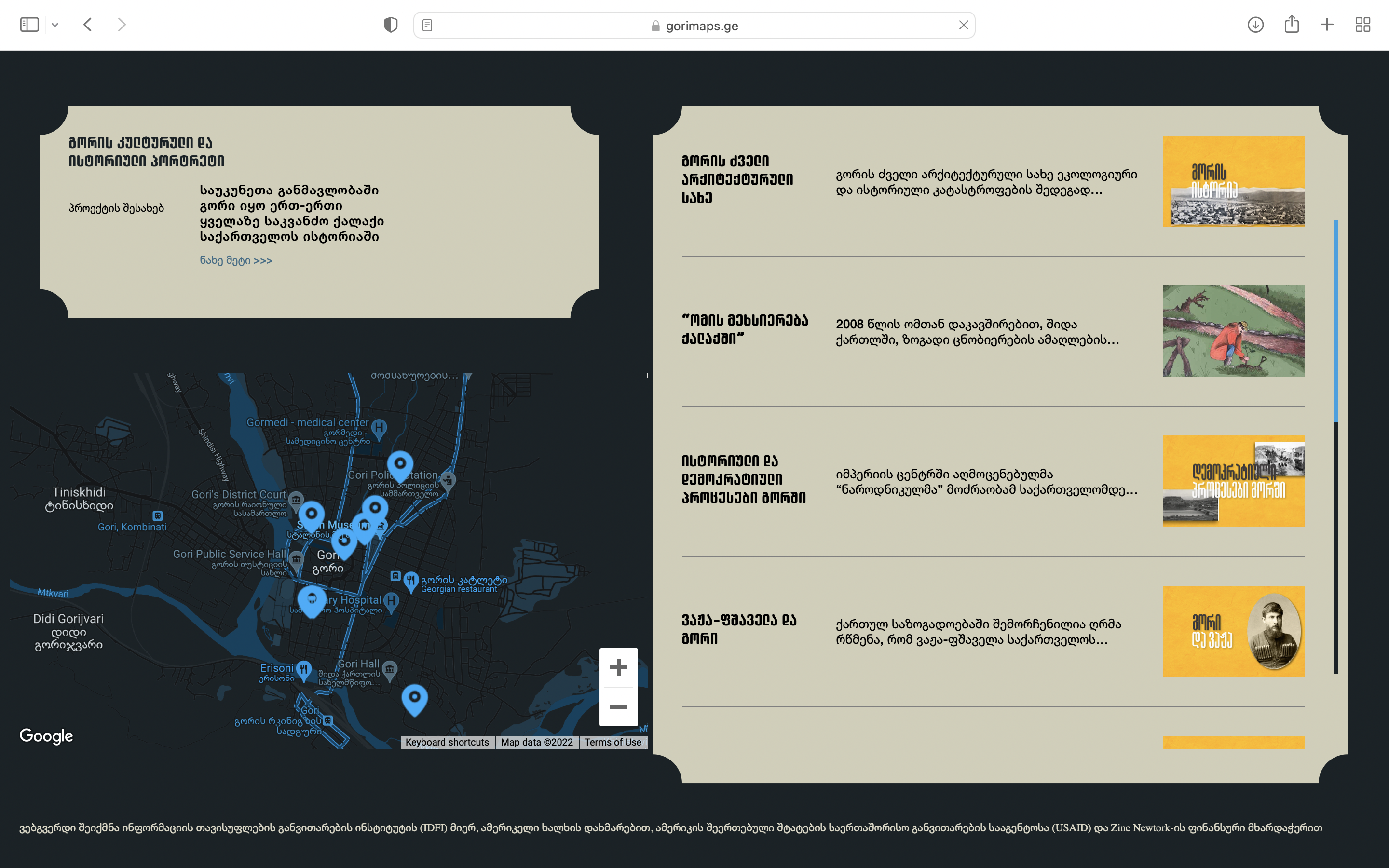 Within the framework of IDFI's ongoing project "New identity for the city of Gori", a website was created: www.gorimaps.ge
The presentation of the educational, touristic and updating website was held in the city of Gori, symbolically within the framework of the conference held on August 7.
For centuries, Gori has been one of the most important cities in the history of Georgia, although many things about the city are not known to the general public: the magnitude of the 1920 earthquake, the importance of Gori in the life of Vazha-Pshavela, the city's democratic and cultural tradition, and many other stories.
Here you can learn about historical and contemporary events, photographs, archival documents and videos about the history, culture and everyday life of Gori.
The first version of the website is under development. In its finished version, interested people will have the opportunity to visit hitherto little-known places of the city, listen to alternative stories and learn more about the historical past and identity of the city through pins marked on the map.At the next stage of the project, banners will appear in the city of Gori following the pins placed on the site, with key information and a QR code, through which interested residents or visitors to the city will be able to get more information on any topic.
The project is supported by the United States Agency for International Development (USAID) and Zinc Network.