News | Memory and Disinformation Studies | Pressing Issues | Article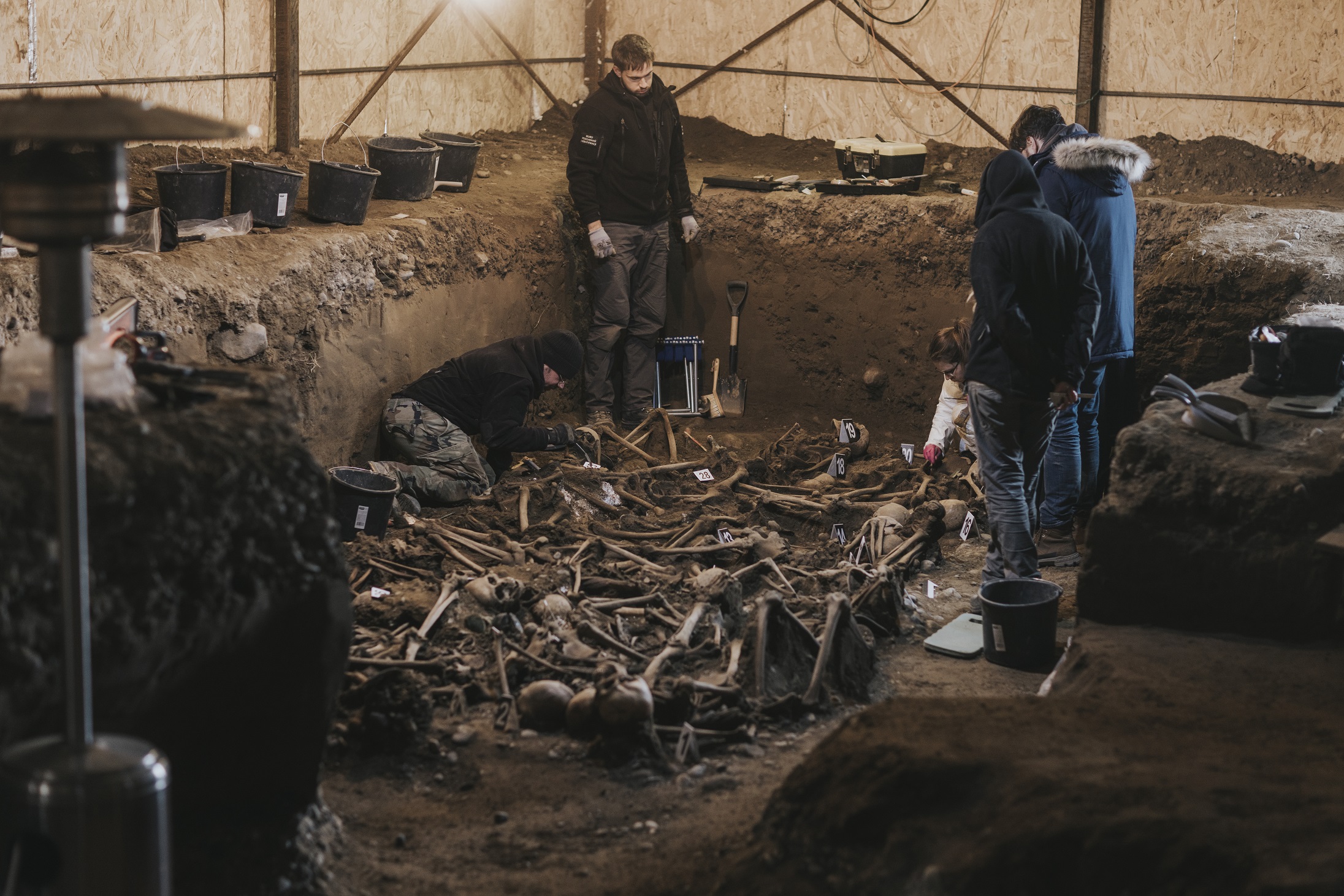 From January 4, delegation from the Polish Institute of National Remembrance (IPN) invited by the Eparchy of Batumi and Lazeti and Institute for the Development of Freedom of Information (IDFI), is examining and excavating human remains discovered in Adjara from the sixth mass terror.
On February 3, Polish specialists fully excavated №6 mass grave, after which the process of exhumation began. Due to archaeological excavations specialists discovered skeletal remains of 29 victims.
Institute for the Development of Freedom of Information (IDFI) examined enforcement acts preserved in the archives of the Ministry of Internal Affairs and discovered that the number of remains found in the mentioned grave coincides with the number of repressed in the enforcement act of March 15, 1938.
According to the document, by the order of People's Commissar of Internal Affairs of Georgia, Goglidze (March 11, 1938) and People's Commissar of Internal Affairs of the Autonomous Republic of Adjara, Zakaraia - 29 people were shot at 4am, on March 15, 1938.
1. Ashrafian Philip - b. 1868
2. Asaturian Arutun - b. 1906
3. Andghuladze Ilarion - b. 1887
4. Abashidze Ismail - b. 1904
5. Alekperov Hussein - b. 1869
6. Buleishvili Gerasime - b. 1884
7. Batt Mikhail - b. 1868
8. Vereshko Anton - b. 1863
9. Goliadze Parthen - b. 1878
10. Gagua Serapion - b. 1885
11. Gordeladze Giorgi - b. 1893
12. Gobronidze Irakli - b. 1883
13. Ershov Evgeny - b. 1890
14. Julchenko Simon - b. 1905
15. Kromlidi Philip - b. 1903
16. Lopatin Timofey - b. 1892
17. Mkhchian Aram - b. 1898
18. Manjgaladze (Popova) Mira - b. 1908
19. Nikolaishvili Nikoloz - b. 1881
20. Ruseishvili Irakli - b. 1897
21. Tolmachev Damian - b. 1890
22. Tant-Oghli Mevlud - b. 1892
23. Todua Leonide - b. 1893
24. Kharaishvili Simon - b. 1895
25. Khalvashi Abdulla - b. 1905
26. Tsetskhladze Riza - b. 1917
27. Tsintsadze Grigol - b. 1905
28. Chaganava Niloz - b. 1910
29. Chkhaidze Gedevan - b. 1908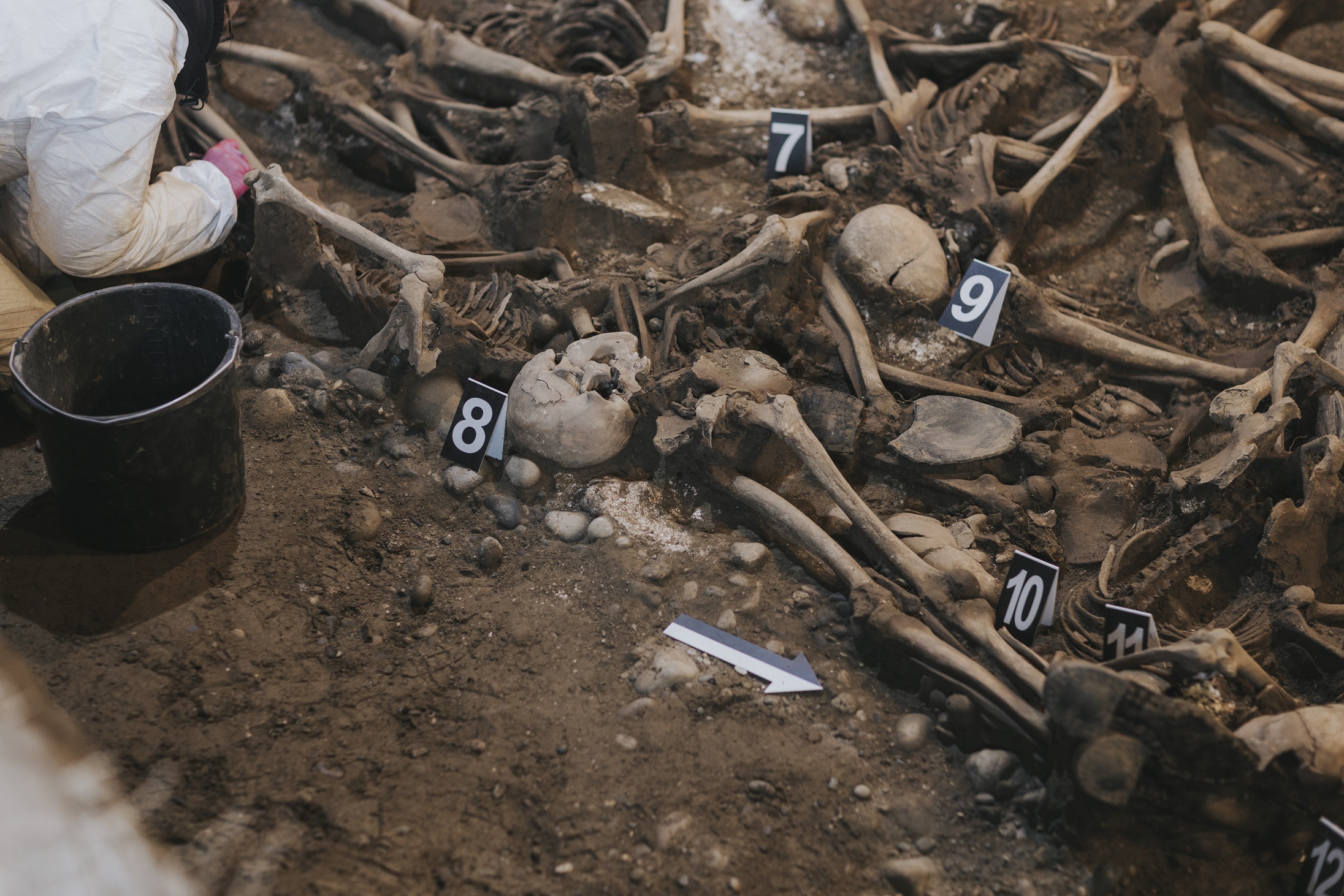 The remains are found with their hands clasped behind their backs, with a gunshot wound in the skull. Wound is similar to the skeletal remains of people discovered in the similar places, shot in other countries during the Great Soviet Terror. In addition, the graves, whth the remains of dozens of people placed together in large pre-dug pits (onto which supposedly a single mass of land was dumped), are identical to similar mass graves found in other countries.
Soviet coins (kopeekas) minted from 1930 to 1936, buttons, comb, bottles, shoes and clothing waste are also found in the mass grave.
Anthropological study will start after the separation of the remains. Proficiency and huge experience of IPN experts gives us the foundation to believe that in the near future remains of the victims discovered in the mass grave will be fully examined.
On March 15, 1938 30-year-old woman - Manjgaladze (Popova) Mira, was also executed. This may serve as the important factor for the study - if her remains are identified the date of grave will be 100% accurate.
According to a research conducted by IDFI in the archives, a total of 1,050 people were shot dead in Adjara in 1937-1938 as a result of various punitive operations (such as the Kulaki operation, Stalinist lists, national operations, etc.). The study found that among these 1,050 people, 11 were women.
IDFI believes that awareness raising campaigns are necessary, especially for schoolchildren and students. Government, clergy, specialists and other organisations working on these topics should participate in the process, to disseminate information about the victims of the 1937-38 repressions.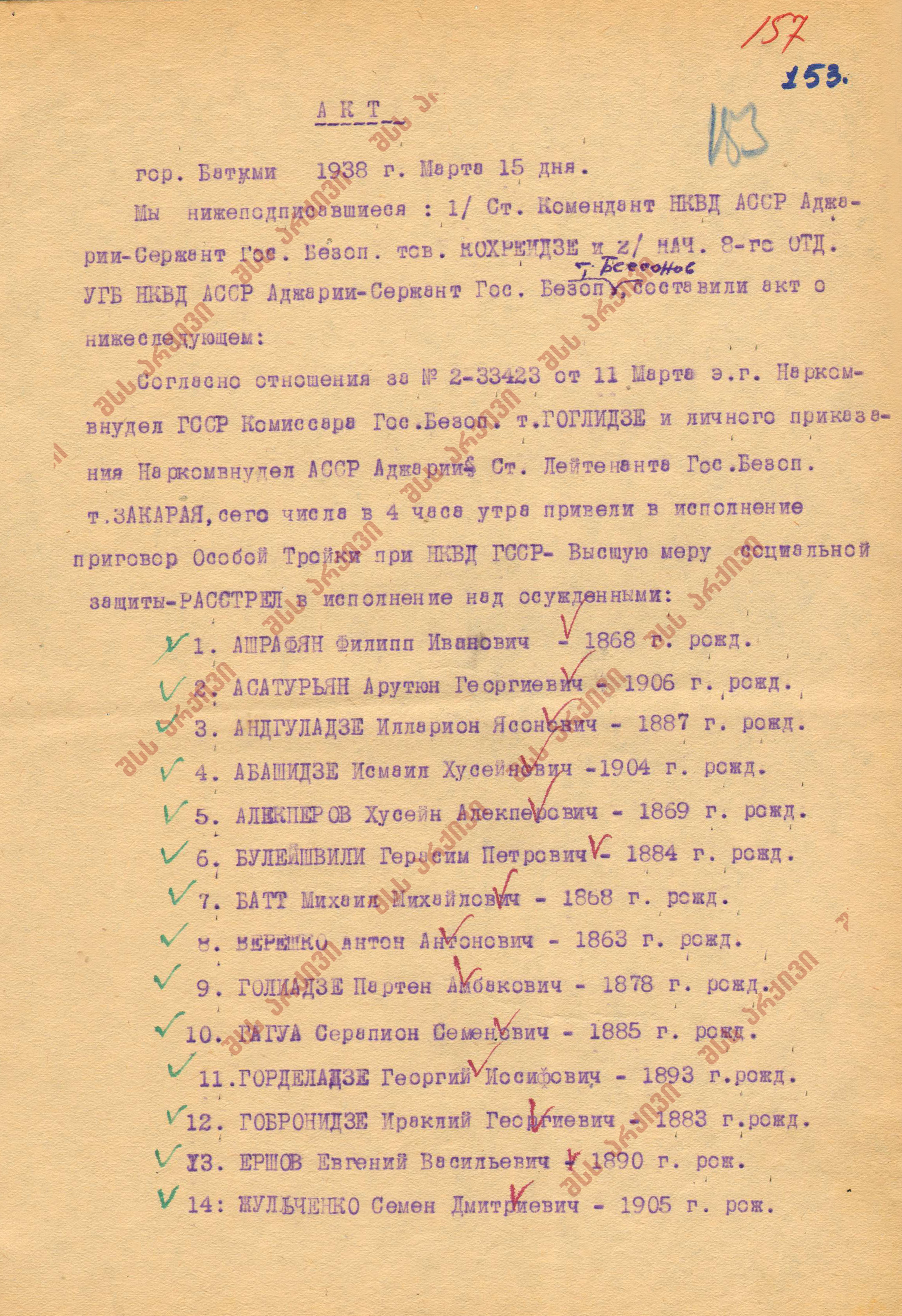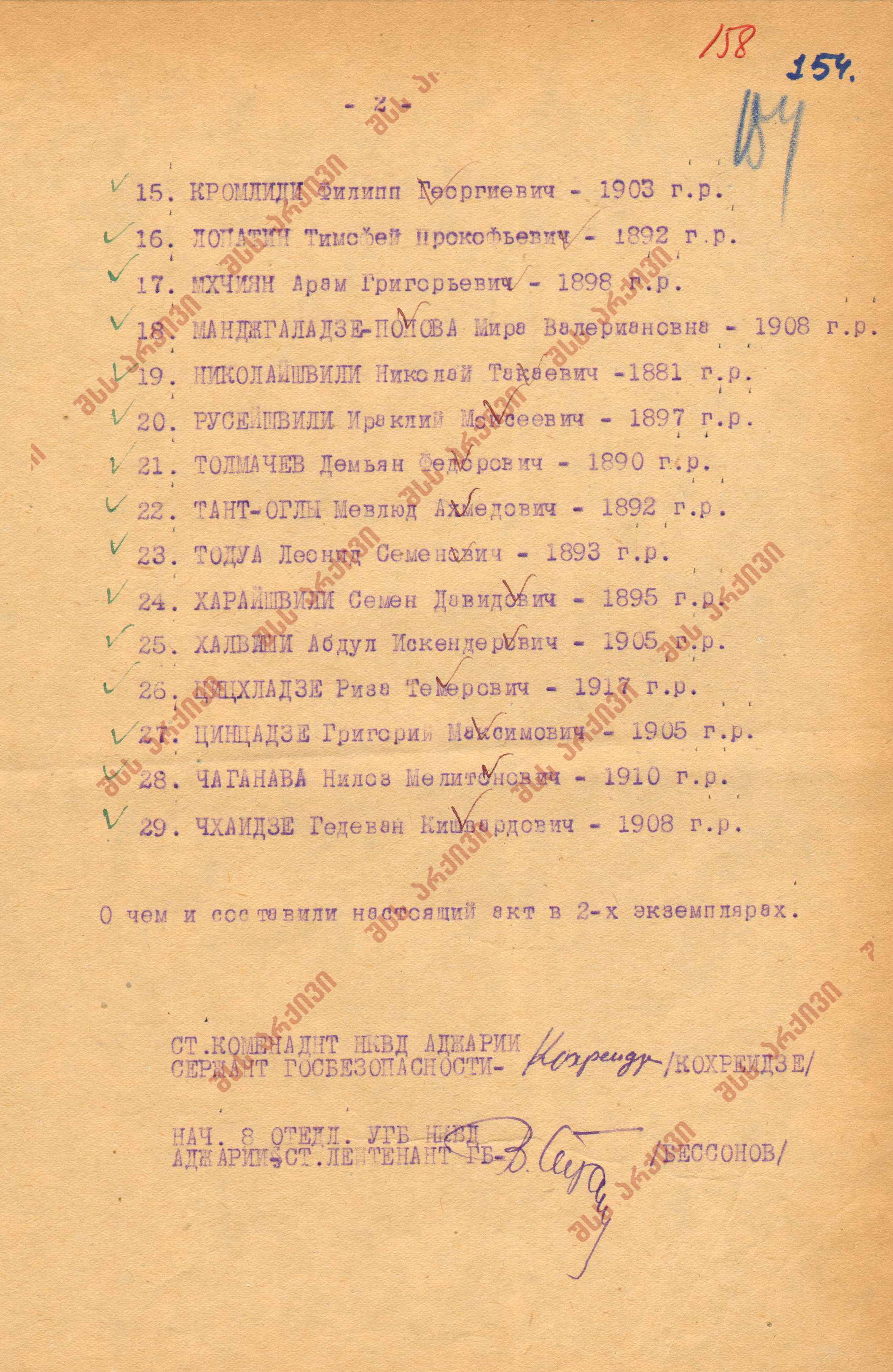 The ongoing work is supported by the Swedish International Development Cooperation Agency, Sida.