News | Memory and Disinformation Studies | Article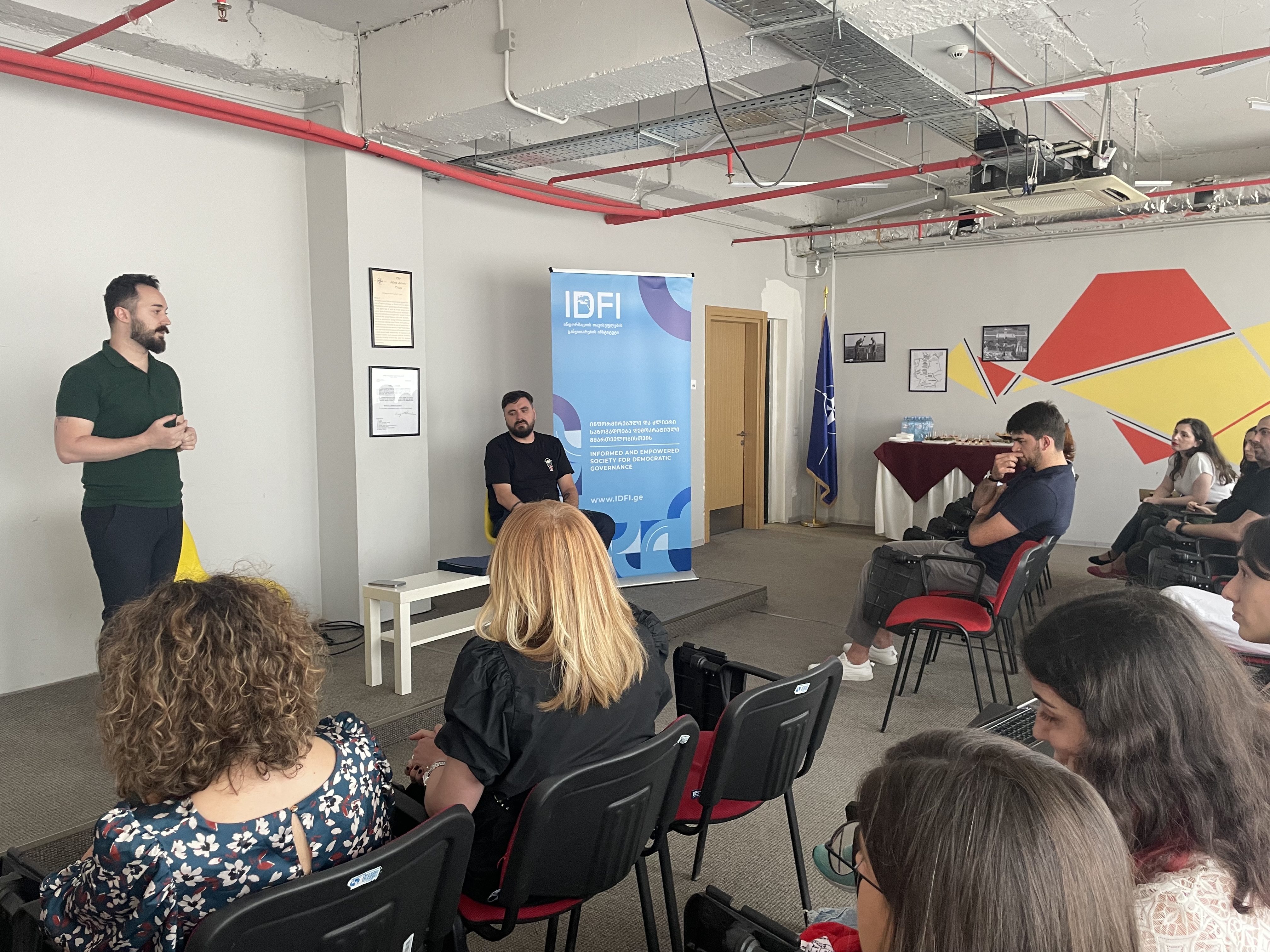 On July 6, 2023, the training program "Disinformation and Propaganda Studies: History, Theories and Ways of Debunking continues", created within the framework of cooperation between the Institute for the Development of Freedom of Information (IDFI) and the University of Georgia (UG), was completed, and the participants of the training course were awarded certificates.
A total of 24 participants representing various universities, media outlets, civil organizations, and public institutions were involved in the 2022-2023 training program.
Throughout the academic year, students were introduced to six courses, which included Principles of Strategy in Cyber ​​Security; Identifying and Researching Disinformation; Disinformation and Society; Collective memory of nations and its role in Georgian politics and international relations; Archives, Facts, and Media, Strategic thinking.
In addition to the academic courses, the participants had the opportunity to participate in skill development oriented practical workshops organized during the semester.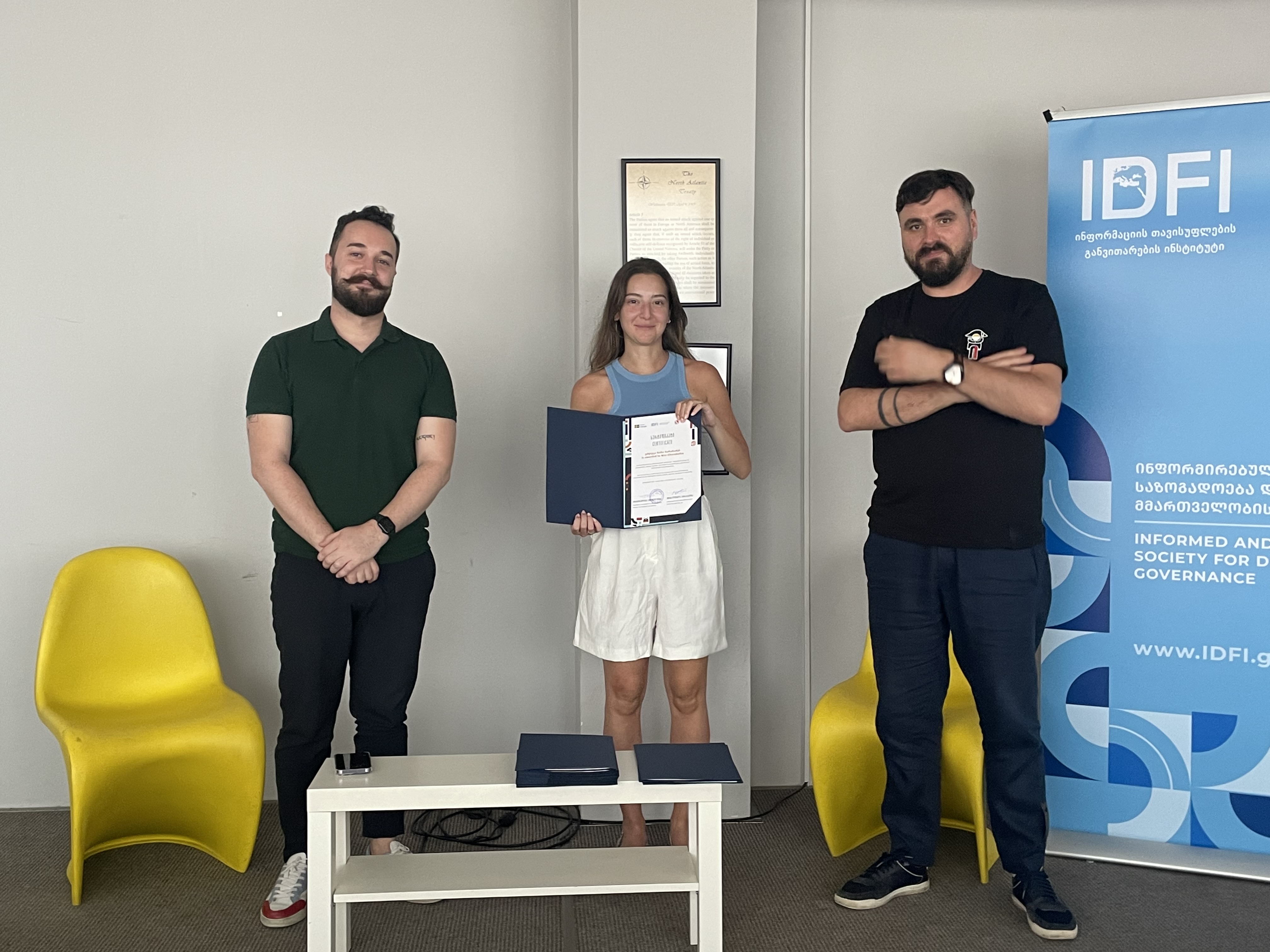 Anton Vatcharadze, the head of IDFI's memory and disinformation studies department, Natia Kaladze, the dean of UG School of Social Sciences, and course lecturers, Nino Gozalishvili and Revaz Tofuria, addressed the participants at the award ceremony. They reviewed the results of the current seminar course within the program, emphasized the importance of utilizing the skills acquired by the participants, and wished success to the graduates. They also discussed future joint events and outlined specific measures to maintain relationships with the alumni.
This IDFI and UG course has successfully trained not only students but also professionals who have to deal with disinformation and propaganda in their professional activities. In addition to UG students, over 50 professionals participated in the course during this period. These professionals represented local and regional media, state institutions, the non-governmental sector, and other organizations directly impacted by these issues.
Elene Korkia, a graduate student and journalist at Euronews Georgia, expressed her thoughts at the event, stating, "As a graduate student, I must say that I have encountered topics that were already discussed during the course multiple times in my work. In this situation, I was able to apply the skills I acquired, which made my work easier. This course provided me with the opportunity to do so."
The Academic and Certificate Program is funded by the Swedish International Development Cooperation Agency (Sida).