News | Memory and Disinformation Studies | Article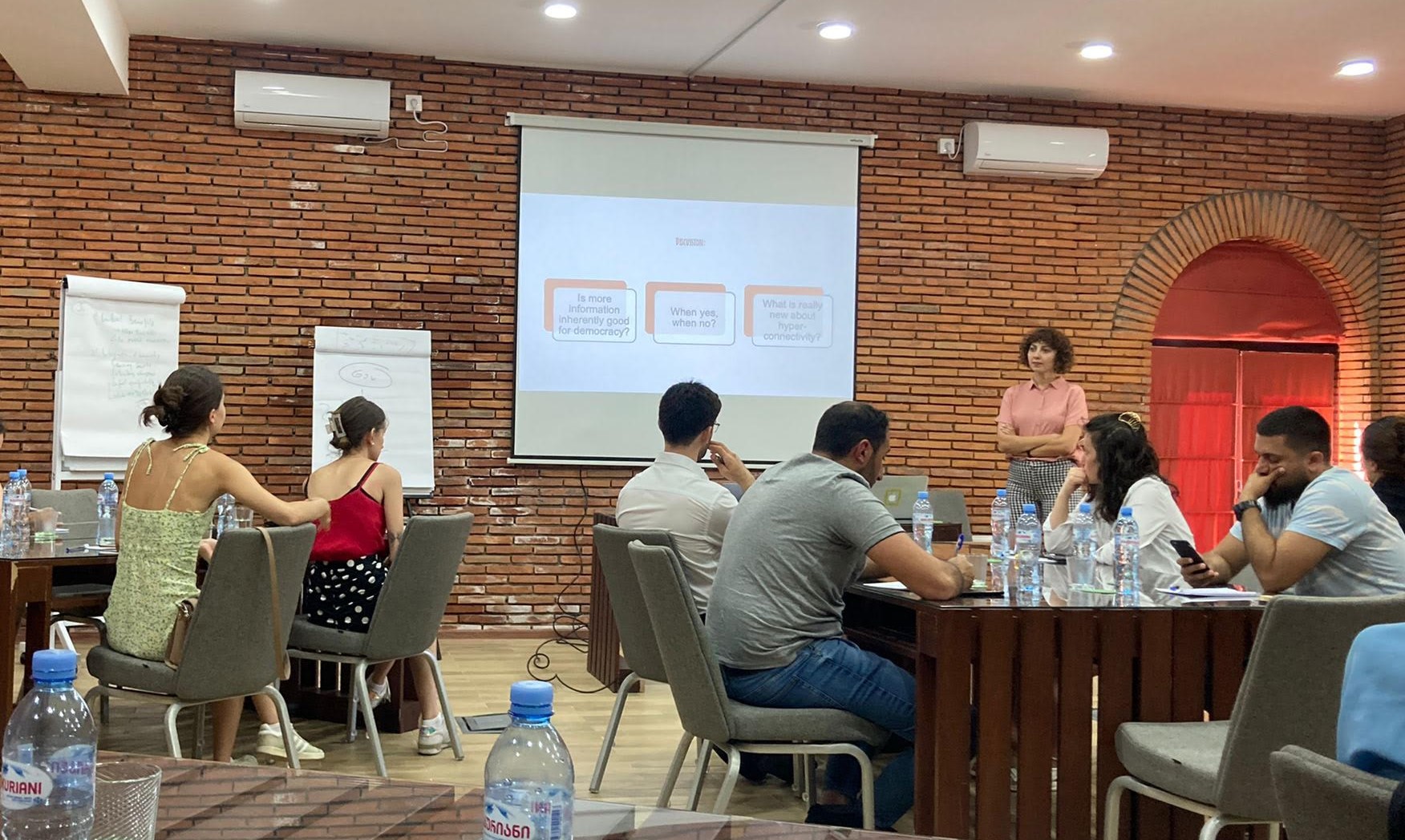 The researcher of disinformation and memory studies, Nino Gozalishvili, presented her report: "Disinformation and Democracy: Challenges in the Context of Transitional Democracy" for the students of three Georgian universities in the summer school: Territorial Challenges and Opportunities for Multicultural Democracies" which was organized by the University of Lausanne, Switzerland.
The summer school is organized by the representatives of the University of Lausanne and the University of Geneva for the students of all levels of three Georgian universities. In the framework of the summer school Nino Gozalishvili's lectures and simulations were dedicated to the issues related to democracy in the context of modern information space, theoretical discussion about main challenges and searching for practical solutions. The participants had an opportunity to engage in the specifically created simulated games in the framework of which they discussed not only the logic of the creation and the dissemination of the disinformation narratives, but also its impact on democracy and the solutions to them.
The students of the summer school were introduced to the joint certificate program: "Disinformation and Propaganda Studies" initiated by the IDFI and the University of Georgia and they expressed their willingness to study the similar issues in the academic space.
Since fall, 2021, the direction of the Disinformation and Memory Studies in the IDFI has been actively involved not only in analytical and research work but also in educational work.