News | Memory and Disinformation Studies | Article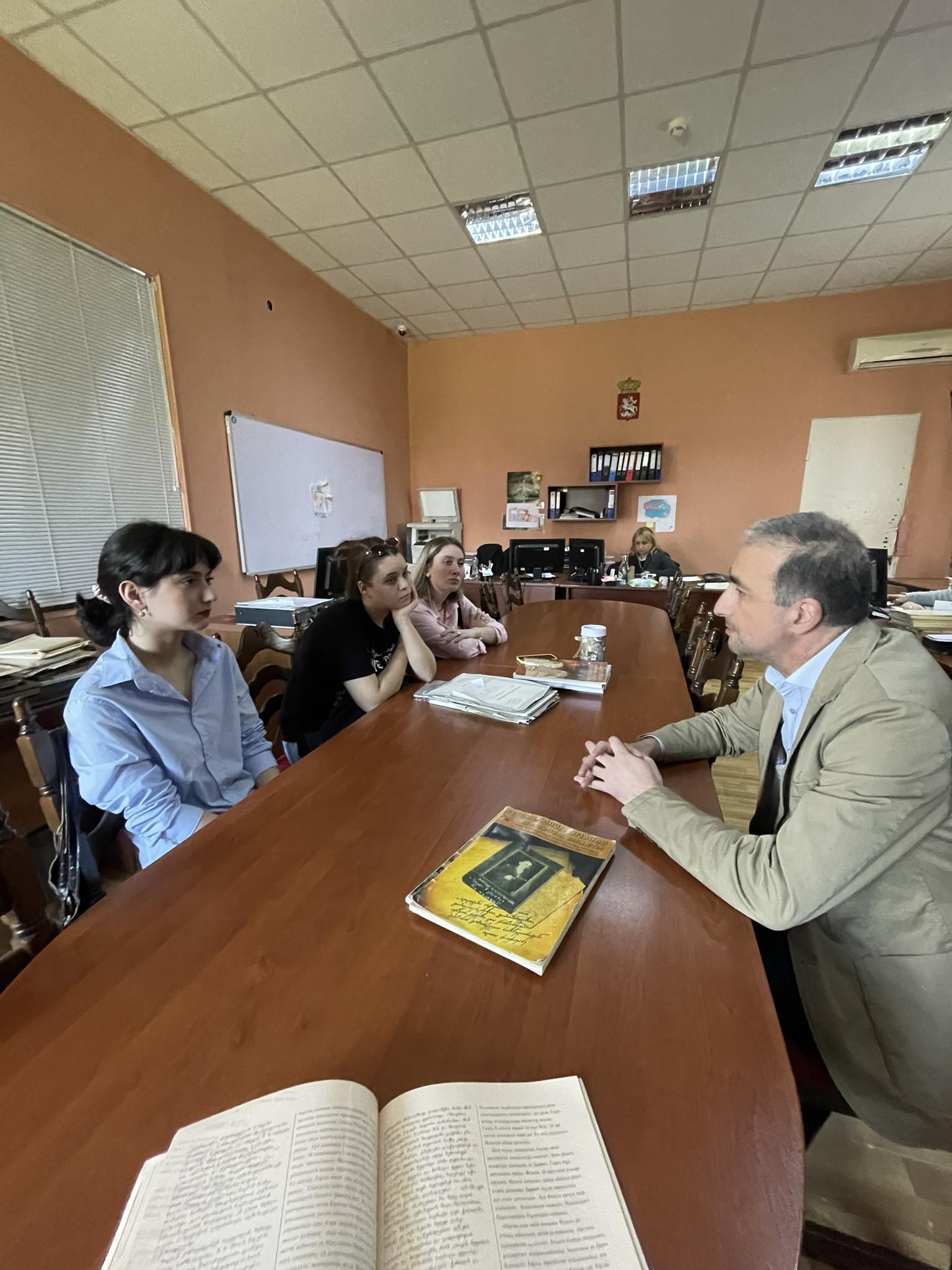 Spring semester of academic program - Disinformation and Propaganda Studies: History, Theories and Ways of Debunking continues. The educational program is jointly organised by the Institute for Development of Freedom of Information (IDFI) and the University of Georgia (UG).
During the current semester, students will be introduced to four new study courses: Disinformation and Society, Collective memory of nations and its role in Georgian politics and international relations, Archives, Facts, and Media, Strategic thinking.
In addition to the educational program, practical seminars are organized to help participants acquire and develop various skills. On May 16, a visit to the Ministry of Internal Affairs archives took place, where Anton Vatcharadze, discussed the definition of archives, types of archival documents, and shared his experience in working with them. He also covered topics like transferring archival material to a media format and convincing editors to publish historical content.
Ivane Jakhua, the head of the second department of the archive at the Ministry of Internal Affairs of Georgia, provided an introduction to the archive's structure, the documents stored there, work principles, and archive publications to the students. He shared valuable tips with future journalists regarding usage of archival materials.
The program involves 24 participants representing various universities, regional media outlets, civil society organisations and public institutions.
The study program is implemented with the financial support of the Swedish International Development Cooperation Agency (SIDA).