News | Memory and Disinformation Studies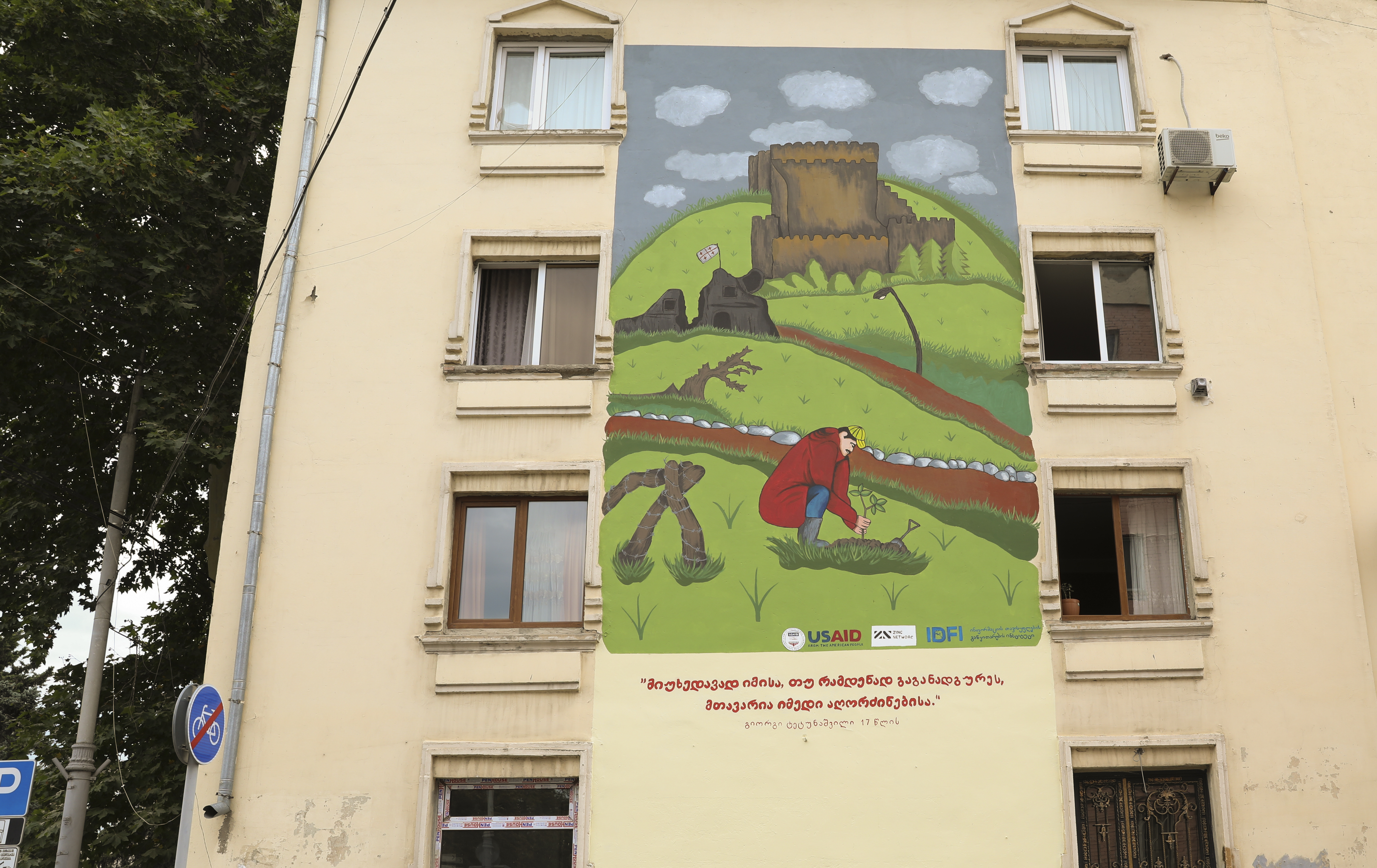 In connection with the 2008 war, in Shida Kartli, in order to raise general awareness, in July 2022, the "Memory of the War in the City" competition was announced.The main goal of the competition announced by IDFI and ZINC Network was to encourage a healthy and informed discussion on the memory of the war by sharing the memories and emotions of the young generation, by placing the work created by young people in the physical space around the city of Gori.
The contest has three winners, and the first place winner is 17-year-old Giorgi Tetunashvili. His sketch contains the symbolic meaning of endurance, perseverance and hope for the future. Against the background of the consequences of brutality of the war, the sketch shows a man trying to grow a sapling, to continue his life and, despite being so close to the barbed wire, relentlessly continue his work.
According to the interpretation of the author of the sketch: "Regardless of how damaged you are, the main thing is the hope of building back up". This quote accompanies the mural, which is located on Kirion II Street in the city of Gori. The opening of the mural was symbolically held on August 7, 2022 in the city of Gori.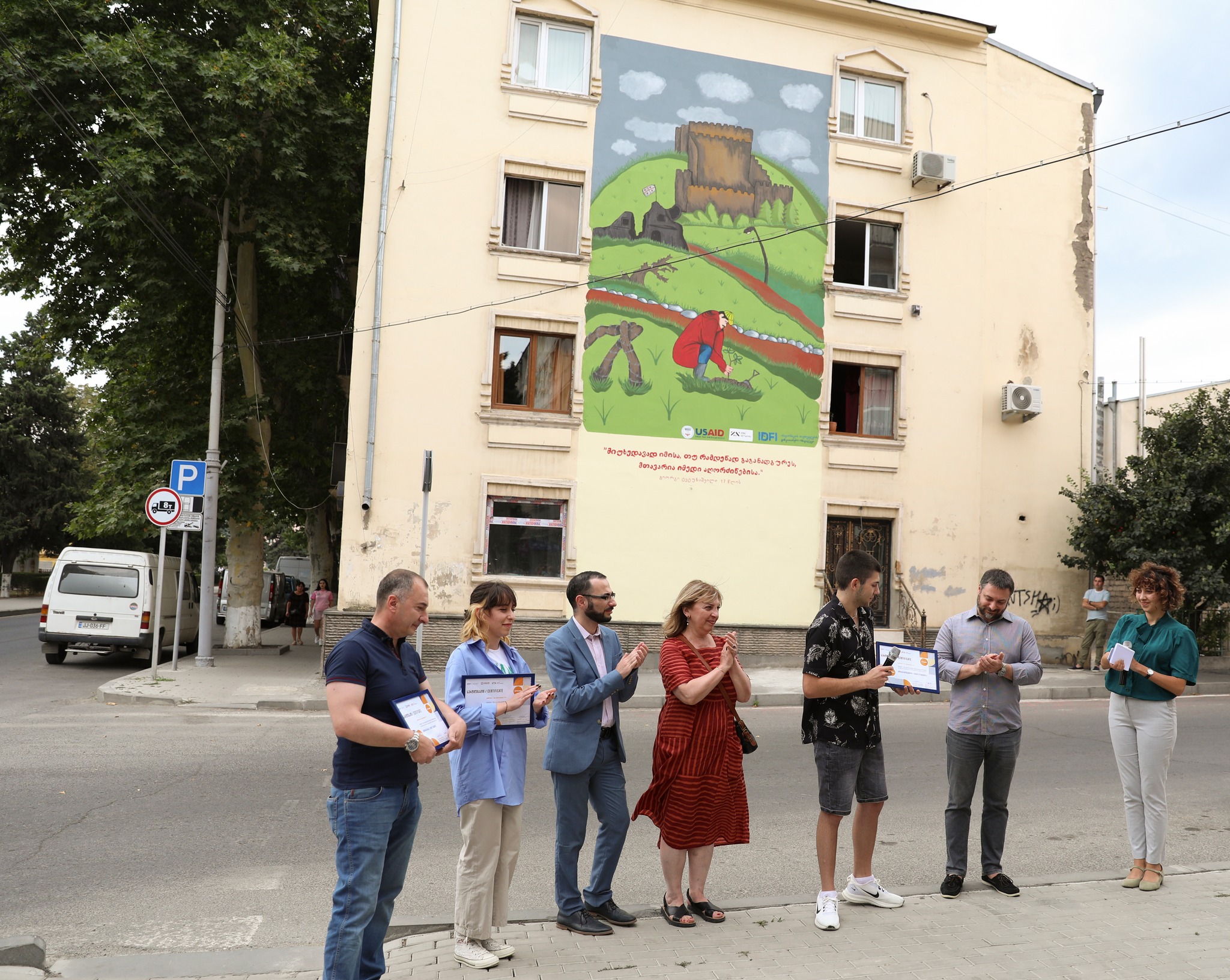 The second and third places of the competition were taken by Giorgi Tsabadze and Ketevan Berashvili. Giorgi's work conveys the tragedy of one Georgian family, in his own words:"The father feels that he is powerless against the numerous army of the enemy and tries to save his wife and daughter from the bombardment. However, his young son is ready to fight off the intruders' tanks with toy water pistol to protect his family and homeland, by which I depicted an immortal fighting spirit, which lies genetically in every Georgian.
Ketevan's work in his own interpretation - "Bullets of August stuck in the memory" conveys the feelings and emotions that the war left in the memory of the city: "Heroically spilled blood; mothers trying to save their children; children who want to escape from the memories of war; a fractured wall with a poppy growing on it.
The competition was held within the IDFI project "New identity for the city of Gori". On August 7, together with the opening of the graffiti, all three winners of the competition were awarded cash prizes and certificates. See more materials of the project at the website: www.gorimaps.ge
The project is supported by the United States Agency for International Development (USAID) and Zinc Network.