News | Coalition Activity | Good Governance | Publications | Article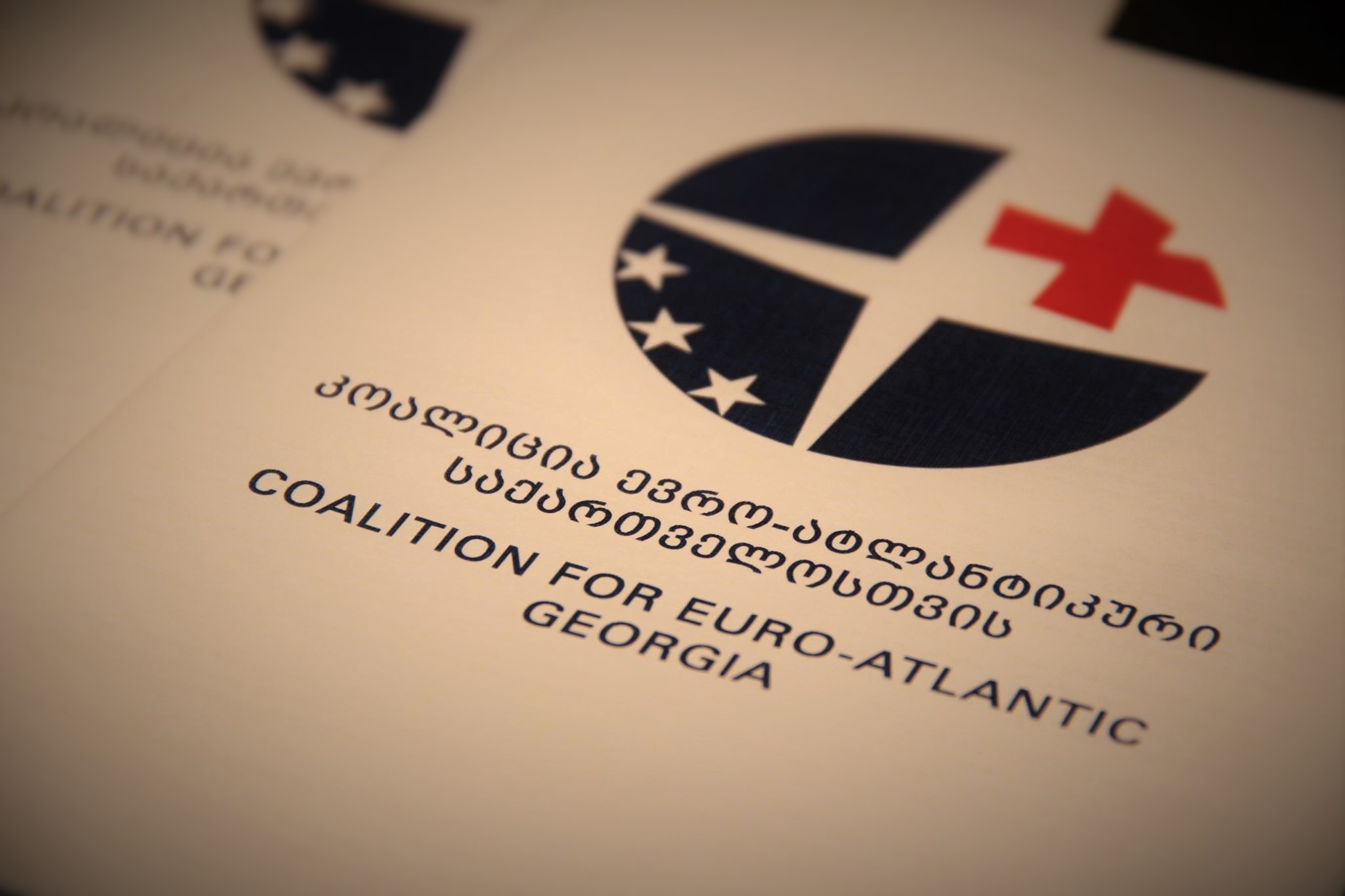 Today, 20 non-governmental organizations have announced the launch of the Coalition for a Euro-Atlantic Georgia. The Coalition's mission is to contribute to the building of a free and independent state, where human rights are duly protected and institutions function efficiently. To achieve this, civil society organizations said they will concert their best efforts and closely cooperate with each other to expedite Georgia's full integration into Euro-Atlantic institutions.
Furthermore, Coalition representatives believe consolidating active civil society to facilitate Georgia's Euro-Atlantic integration is essential and plan to carry out various activities to support this goal. The founding members of the Coalition signed a joint declaration today. Representatives of the government, political parties, civil society organizations and diplomatic corps attended the launch event.
The founding members of the Coalition stated that integration with NATO and the EU must be the main priority for Georgia, as it would ensure not only its security but also furnish Georgia with the best opportunities for economic development and welfare.
Founding Members of the Coalition for a Euro-Atlantic Georgia:
Transparency International (TI) Georgia
Civil Development Agency (CiDA)
International Society for Fair Elections and Democracy (ISFED)
Georgian Young Lawyers' Association (GYLA)
Open Society Georgia Foundation (OSGF)
Institute for Development of Freedom of Information (IDFI)
Economic Policy Research Center (EPRC)
Georgian Center for Security and Development (GCSD)
Media Development Foundation (MDF)
UN Association of Georgia (UNAG)
Georgian Foundation for Strategic and International Studies (GFSIS)
Georgian Democracy Initiative (GDI)
Georgian Institute of Politics
Regional Centre for Strategic Studies
In Depth Reporting and Advocacy Center
Voice from Georgia