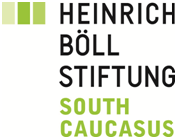 "Publishing of the Collection of Archival Documents" (Archival Documents in Relation with the Events Developing in Georgia from the 5th to the 9th of March of the Year of 1956. - 4950 Euro
(Project is supported by the Heinrich Böll Foundation South Caucasus Regional Office and Financed by the Embassy of Switzerland to Georgia)
With a joint project the Institute for Development of Freedom of Information, The Archive Administration of Ministry of Internal Affairs of Georgia, with the support of the Heinrich Böll Foundation South Caucasus Regional Office, financed by the Embassy of Switzerland in Georgia will work on the project "Publishing of the Collection of Archival Documents" (Archival Documents in Relation with the Events Developing in Georgia from the 5th to the 9th of March of the Year of 1956. Project Budget is 4950 EURO.
The Institute for the Development of Freedom of Information (the IDFI), which aims at the development of archive business in Georgia by making careful studies of the documents and afterwards by publishing those documents in periodicals, has agreed with the above-mentioned Administration of MIA of Georgia to invite qualified scholars to study the archive documents in many ways and afterwards to publish them as subject periodicals.
Within the frameworks of the project, the scholars guided and supported by the IDFI and the Archive administration of ministry of internal affairs of Georgia will search for, select, examine and study related documents. The selected documents will be published in collection periodicals strictly according to the originals and will be accompanied by explanations of scholars and related vocabulary. The electronic version of the publication will be uploaded on IDFI web-page and will be accessible for everyone by internet.
Such a collection of documents will enable both scholars and the society in general to get to know and understand the real environment of the Soviet way of being, which for almost 70 years was hidden and known as classified information. The first collection of works will be dedicated to the events developed in the 5-9 March of 1956 when soviet troops execute first antigovernment riots in Soviet Union. Due to lack of information, it is not known till now, what was the realm of these events. Was this just the protest of the Georgian society against Nikita Khrushchev's new policy against the Personal Cult of Stalin or the protest with ethnic content? Most of the history of Soviet Georgia is still unstudied and the series of the publication of archival documents will help to fill that gap.