News | Memory and Disinformation Studies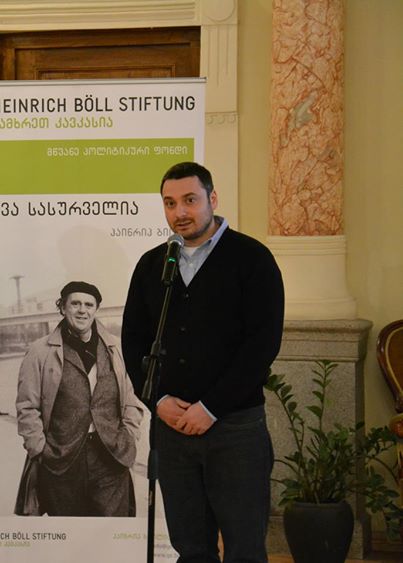 Presentation of the project Stalin's Lists was held at the building of the National Library on October 8. David Usuphashvili, head of Parliament also attended the event. He gave a speech, stating that being aware about recent history is very important for every citizen of Georgia.

IDFI started the project in 2012-2013 cooperating with Ministry of Internal Affairs and International society Memorial, with financial support of South Caucasus Regional Office of the Heinrich Boell Foundation and embassy of Switzerland.

Stalin's Lists from Georgia is first e-database that contains short biographical information about victims of 1937-1937 Big Terror. People, who were killed under the order of Stalin, are among them. The aim of the project was exactly to collect, research and analyze the information.
According to the statement of IDFI director Giorgi Kldiashvili, international society Memorial published the list of repressed people. 3600 out of 44 000 were Georgians. 3100 of them were killed.

In the frames of the project Compact Disks were created, containing the information about 1937-1938 years events.

Digital versions of Stalin's Lists will be published on IDFI's website, releasing the book with the same name is also planned. All these activities will ensure breaking the stereotype that Stalin was Positive Georgian Character.

Data is already available on the website of National parliamentary Library of Georgia.

Also, finding information about victims of 5-9 March, 1956 is possible on the link.