News | Memory and Disinformation Studies | Publications | Article
On November 9th, 2010 IDFI organized a presentation of the Project "Publishing of the Collection of Archival Documents" (financed by the Embassy of Switzerland in Georgia) at the 2nd Department of the Archive Administration of the Ministry of Interior of Georgia (former Archive of the Central Committee of Communist Party of Georgia).
His Excellency, Günther Bächler, Ambassador of Switzerland to Georgia,Deputy Head of the Mission Dr. Anita Schlüchter Roth and the Director of the Heinrich Boell Foundation South Caucasus Regional Office Dr. Iris Kempe attended the presentation.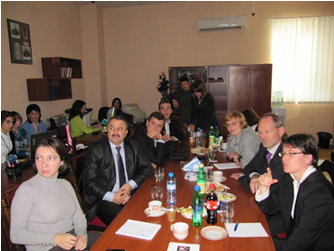 Presentation was delivered by Giorgi Kldiashvili, Director of the IDFI and Levan Avalishvili, Chairmanof the IDFI. The newly launched web-page of "Transparent Archives" http://www.idfi.ge/archive/?lang=en was presented to the guests. Directorate of the IDFI talked about thecollection of documents related to events and developments that took place in Georgia in the period of March 5-9th, 1956. They spoke about the 1956 demonstrations and explained the significance of archival documents in studying this particular page in Georgian and Soviet History. Presenters also discussed the importance of archival documents in providing researchers with materials necessary for writing true history.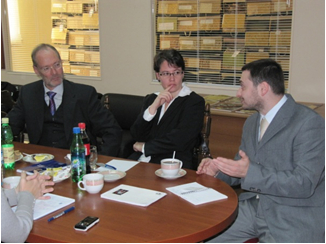 Mr. Tushuralshvili, the Head of the Archive Administration of the Ministry of Internal Affairs of Georgia, spoke about the history of the Archives, described collection of documents that are kept in the Archives and also informed the guests about the work and different projects that is provided in the Archives.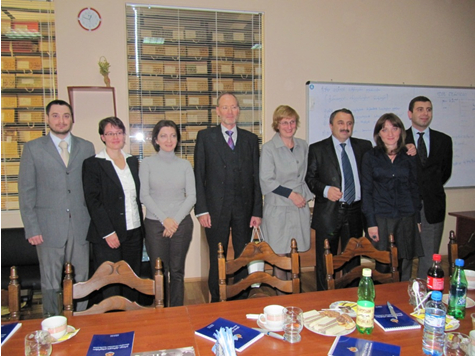 His Excellency Ambassador Günther Bächler and Dr. Iris Kempe spoke about the importance of the openness of the archives, accessibility of archival documents, and coordination of research activities and publishing of scholarly works written on the basis of archival documents. They encouraged the Archive Administration to provide more research activities and initiate various projects to preserve documents and develop digitization work of the archive materials. Further cooperation and future joined projects of the Archive Administration, Heinrich Boell Foundation and the Institute for Development of Freedom of Information, with the participation of researchers from Georgia and abroad was the subject of discussion during the conference.
The video of this event can be viewed here: http://police.ge/index.php?m=8&newsid=1694&lng=eng