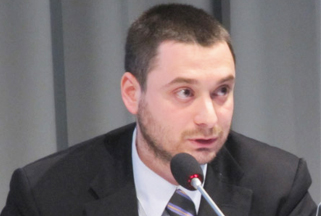 Giorgi Kldiashvili appeals for damages on the facts of his illegal treatment by law enforcement authorities. Today (10th of February) he has filed an appeal in Tbilisi City Court. Respondents in the case are Ministry of Internal Affairs, the Office of the Prosecutor and the Ministry of Finance.
Facts given below indicate that the rights and freedoms of Giorgi Kldiashvili were violated as a result of the measures taken by law enforcement agencies.
• The representatives of Criminal Police decided to take Giorgi Kldiashvili to pre-detention centre regardless of the fact that the handgun in the car was dismantled and Giorgi had the permit notifying that he was a lawful owner of the gun;
• Giorgi Kldiashvili voluntarily presented himself in the police department and stressed his readiness to cooperate with the investigation;
• On the 14th of December the court held that detention of Giorgi Kldiashvili was illegal and was conducted in violation of procedural legislation;
• The court also held that there was no need for detaining Giorgi Kldiashvili as he voluntarily participated in the process of conducting investigative measures;
• The judge did not accept most of the case materials presented by the Prosecutor's Office based on the fact that they were obtained in violation of law;
• Giorgi Kldiashvili was incorrectly accused of committing a criminal act (art.236 of the Criminal Code of Georgia) rather than an administrative offence.
Based on the abovementioned it is obvious that that the process of detaining Giorgi Kldiashvili was held in violation of Georgian legislation. He was illegally kept in pre-detention centre for the duration of two days. Hence, it is crucial to hold responsible everyone who violated the rights and freedoms of Giorgi Kldiashvili.
Tomorrow Giorgi Kldiashvili will refer to the Prosecutor's Office with the request to launch investigation on the case of falsifying proofs against him.