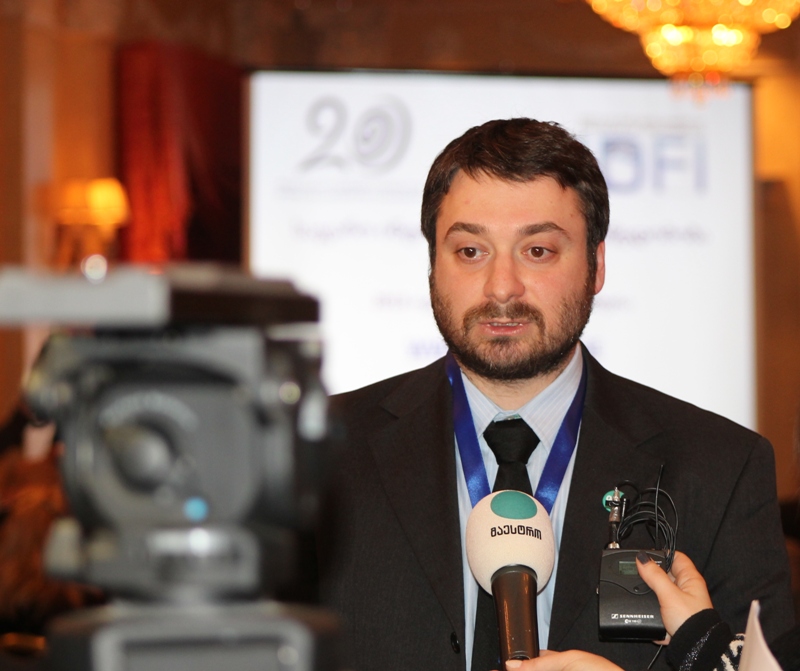 On February14th, 2015 Giorgi Kldiashvili referred to the Chief Prosecutor of Georgia with the request to launch investigation on the facts of falsification of evidence against him. The statement unambiguously highlights that on December 12th, 2014 Giorgi Kldiashvili was illegally arrested by the representatives of Criminal Police Department, hence violating the rights and freedoms enshrined by the Constitution of Georgia. On the given case Tbilisi City court ruled that the arrest was conducted in violation of law. In addition, on the pre-trial hearing held on January 15th, 2015 the Chamber of Criminal Cases of Tbilisi City Court held that the proofs and case materials presented by the prosecution were not admissible and suspended criminal prosecution against Giorgi Kldiashvili, highlighting that there was no evidence of criminal action been committed. The prosecution further appealed against the decision of the court in the Investigative Chamber of Tbilisi Court of Appeals. By decision of January 23rd, 2015 the Investigative Chamber left the decision of the first instance court without amendment, hence the decision entered into force.
Director of IDFI states, that he has well founded fear that illegal wiretapping and eavesdropping was conducted on his conversations, and that based on the evidence obtained in violation of Georgian legislation, he was illegally arrested and detained.

Giorgi Kldiashvili highlights in his statement that the evidence presented by the prosecution, that is the minutes of the questioning, was in his opinion falsified and composed after his detention, that is before the official launch of investigation. This is evidenced by the incompatibility of the facts given in the minutes of questioning with the reality as well as by the time difference between his detention and the time when the minutes of the questioning were composed. Moreover the case materials referred to Giorgi Kldiashvili by the prosecution (i.e. minutes of questioning) were composed with different date and font and there were differences in the text, in contrast with other evidences presented by the prosecution. The court declared minutes of the questioning inadmissible, as the prosecution was not able to nullify the doubt that documents were replaced or corrected in the course of investigation.
In the statement Giorgi Kldiashvili highlights his supposition that officials in Criminal Police and Prosecutor's Office were personally interested in spreading misleading information on the case and thus defaming Giorgi Kldiashvili's name and dignity in public. The stated is particularly important, taking into consideration the fact that Giorgi Kldiashvili is an active member of civil society and holds the position of director at a well-known non-governmental organization. Giorgi Kldiashvili also emphasizes its doubt that the officials were personally interested to convict him of committing a crime. His illegal detainment aimed at intimidation and at applying of psychological pressure.
Based on the above mentioned Giorgi Kldiashvili refers to the Office of the Prosecutor to start investigation on the facts highlighted in the statement.
/public/upload/Statements /Statement-Prosecutors-Office-eng.pdf