Giorgi Kldiashvili Calls on the Ministry of Internal Affairs to Retract Defaming Information
News | Statements
10 February 2015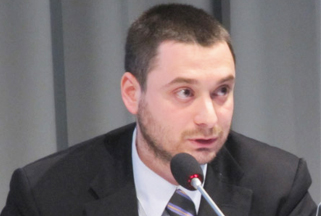 Giorgi Kldiashvili calls on the Ministry of Internal Affairs to retract defaming information and ensure that news on the termination of criminal posecution and his exculpation is published on the official web-page of the Ministry.
According to Kldiashvili, the information spread by the Ministry of Internal Affairs violates his honor, dignity and business reputation and is incorrect. According to the statement, society was not fully informed that arose misconceptions regarding the case.
Please, see the full text of statement in the following PDF.


Tomorrow, on the 11th of February Giorgi Kldiashvili will refer to the Prosecutor's Office with the request to launch investigation on the case of falsifying proofs against him.
Other Publications on This Issue