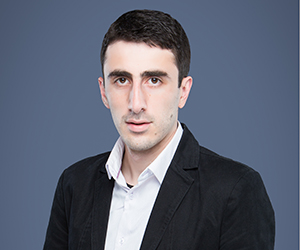 g.tushurashvili@idfi.ge
+995 32 2921514
Goga Tushurashvili
Research Direction Head
Goga Tushurashvili joined IDFI as an analyst of the "Improvement of the Quality of the Accountability and Transparency of the Georgian Legal System" project in 2011-2012. For the time being, he serves as the Economic and Social Policy Research Direction Lead under the Economy and Social Policy Program.
He graduated from the Ivane Javakhishvili Tbilisi State University in 2009, finishing the bachelor's program for business management of the department of Economics and Business. He continued studying in the same department in the Master's program and received master's degree in macroeconomics in 2011.

In 2011 he was to complete the studies in the program of Ltd. "Sonari" in SPSS and statistics within the frameworks of the project of IDFI.


Goga Tushurashvili ('s) publications