News | Rule of Law | Trainings | Publications | Article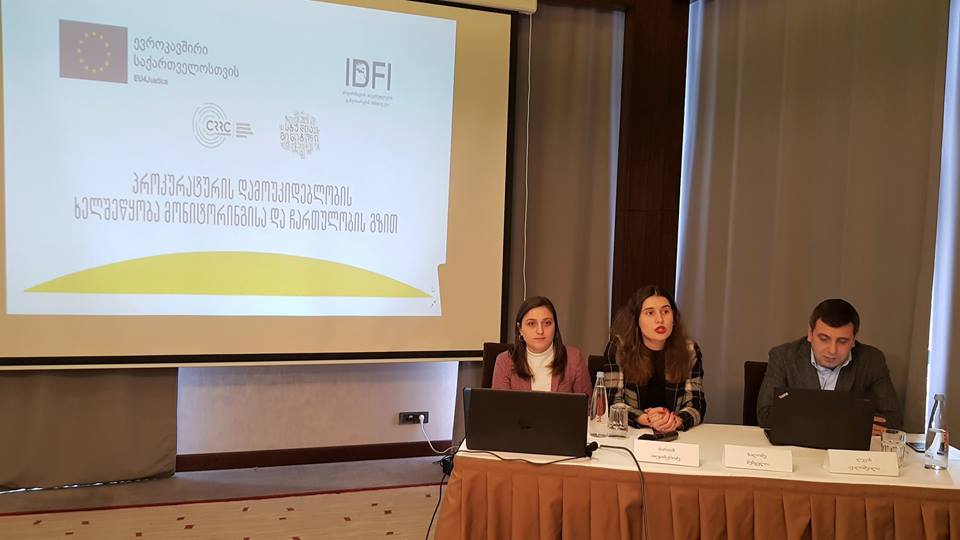 Hate crimes and hate speech was a topic of a two day training organized by IDFI. The training was attended by 35 participants: representatives of the prominent media outlets, the spokesperson of the Office of the Chief Prosecutor of Georgia and prosecutors of managerial positions.
The training was organized by the Institute for the Development of Freedom of Information (IDFI) with the financial support of the European Union and with close partnership with the Prosecutor's Office of Georgia.
The participants were welcomed with a speech by Levan Avalishvili, Programs Director at IDFI, Salome Shengelia, Head of Division of Human Rights Protection at the Office of the Chief Prosecutor of Georgia and Mariam Tutberidze, Program Manager for the project Promoting Prosecutorial Independence through Monitoring and Engagement.
During the training participants discussed the following issues: what is 'hate speech' and what are its implications on equality; what is the difference between hate speech and freedom of expression; existing self-regulatory mechanisms in the country; international practices and decisions of the European Court of Human Rights. Participants also had a chance to discuss practical examples on how to do media coverage on hate crimes.
"I believe this training gave an opportunity to the representatives of both sides – the media and the Prosecutor's Office to learn and be more oriented towards protection of human rights. Furthermore, during the training, joint participation of prosecutors and media representatives enabled them to be more coordinated and form common approaches regarding hate speech," – noted Koka Katsitadze, Deputy Head of the Department of Investigation of Offenses Committed in the Course of Legal Proceedings at the Office of the Chief Prosecutor of Georgia.
OC-Media representative Shota Khincha notes: "Organizing a discussion of such a mixed format for professionals of both groups – prosecutors and journalists, is very profitable as it enables them to exchange different experiences, to discuss challenges together and to see those challenges from different perspectives. I think, continuing meetings in this format is very important in order to increase and reinforce professional media standards, as well as to support institutional reforms. It would be good to consider organizing discussions and conducting trainings in a mixed format like this but with the law enforcement agents and representatives of vulnerable groups".
Nino Ramishvili, journalist from Studio Monitor believes that the training was very fruitful."In Georgia, like in every other country, the problem related to using hate speech is very current. One of the means of spreading hate speech is media and it is the duty of the Prosecutor's Office together with other state agencies to assess those cases and prevent them. Hence, it is very important for journalists and prosecutors to know about those issues in order to prevent hate crimes. Participants have received information on what hate crimes are and what their consequences could be, as well as on discrimination based on ethnicity, religion, sexual harassment, and other forms of discrimination, cultivation of hatred, etc.. Since the attitude towards people of groups with different characteristics is not tolerant in Georgia, learning about those issues, in my opinion, will play an important role in changing the perception of the society for the better."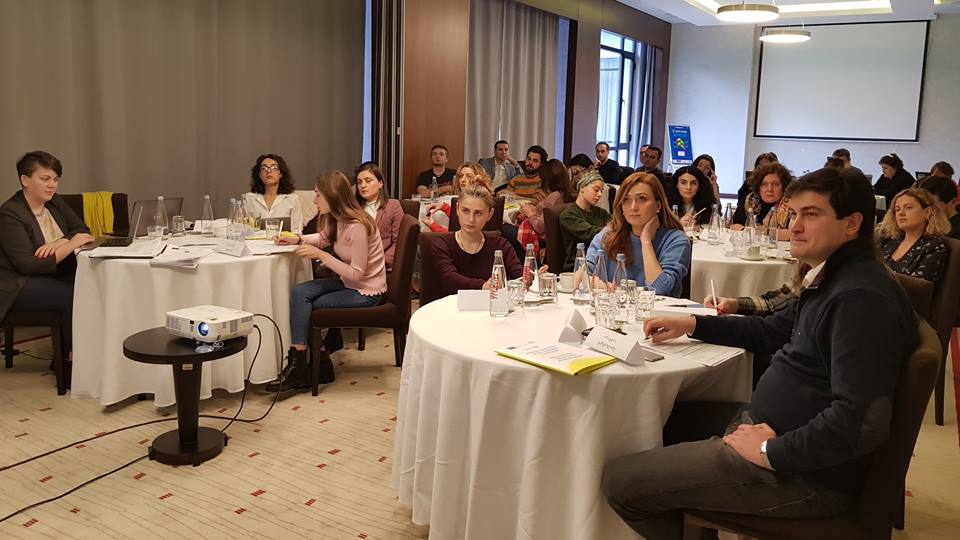 The two day training was led by Ekaterine Aghdgomelashvili – Adviser on Gender Issues at the Women's Initiatives Supporting Group (WSIG) and Ekaterine Skhiladze – Deputy Ombudsperson.
"It has proved to be an interesting idea to organize a joint training with the representatives of media and the prosecutors' office. During the training, we had an opportunity to discuss the issues of detecting, reporting and addressing to hate speech and hate crimes. And this is where the representatives of media and prosecutors play a significant role." – said Ekaterine Skhiladze.
See the event photo album here.