News | Publications | Open Government | Article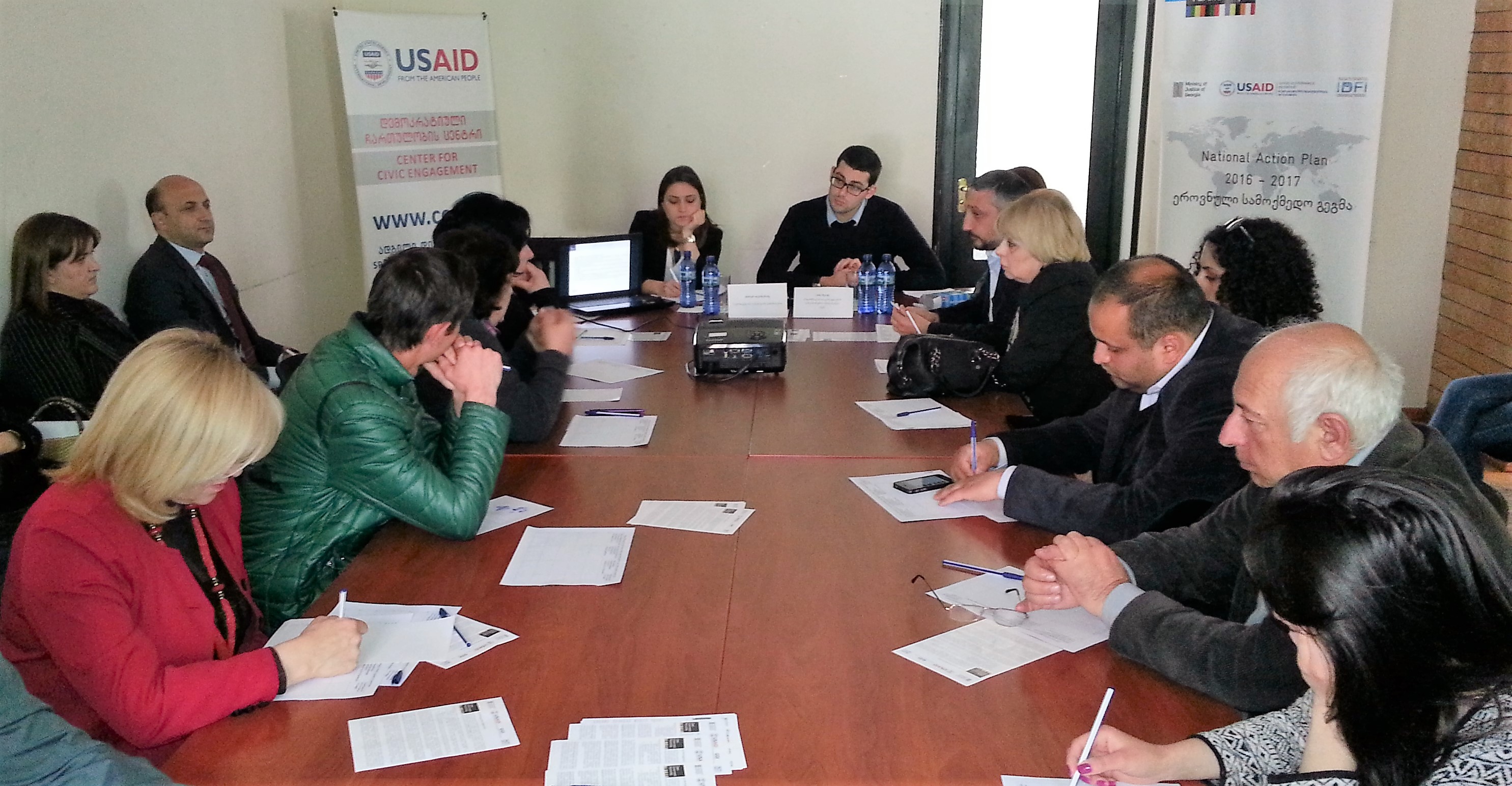 On May 11, a public discussion of Georgia's 2016-2017 Open Government Partnership (OGP) Action Plan was held in Akhaltsikhe. The event was organized by the Center for Civic Engagement and the Analytical Department of the Ministry of Justice.

The Institute for Development of Freedom of Information (IDFI) is actively involved in the Open Government Partnership. The public discussion was attended by the IDFI representative Saba Buadze. According to Buadze, the Georgia's OGP Action Plan for 2016-2017 will be based on the following principles: improving public services, raising the integrity of the public sector, better management of public resources, creating a safer environment and improving corporate responsibility. (IDFI recommendations for the new action plan).

Representatives of the local government and non-governmental organizations (NGOs) who also attended the public discussion talked about the existing problems with open governance in Samtskhe-Javakheti Region. Their main focus was on social issues, when information on various social projects does not reach their intended beneficiaries.

Also mentioned was the problem of closedness of the education system. The director of a local NGO Union of Democratic Meskhetians Jaba Natenadze stated that they are often not allowed to carry out their activities in local schools.

The specific problems mentioned by local residents and NGOs must be incorporated into the action plan. According to Mariam Tutberidze, national coordinator of the Open Government Partnership, similar public discussions will be held across the country with the participation of civil society representatives, students, businessmen and ordinary citizens.

The Open Government Partnership initiative is supported by the USAID project Good Governance Initiative in Georgia, which will last another five years and aims to increase the transparency and accountability of the Georgian government.