News | FIGHTING CORRUPTION | Publications | Article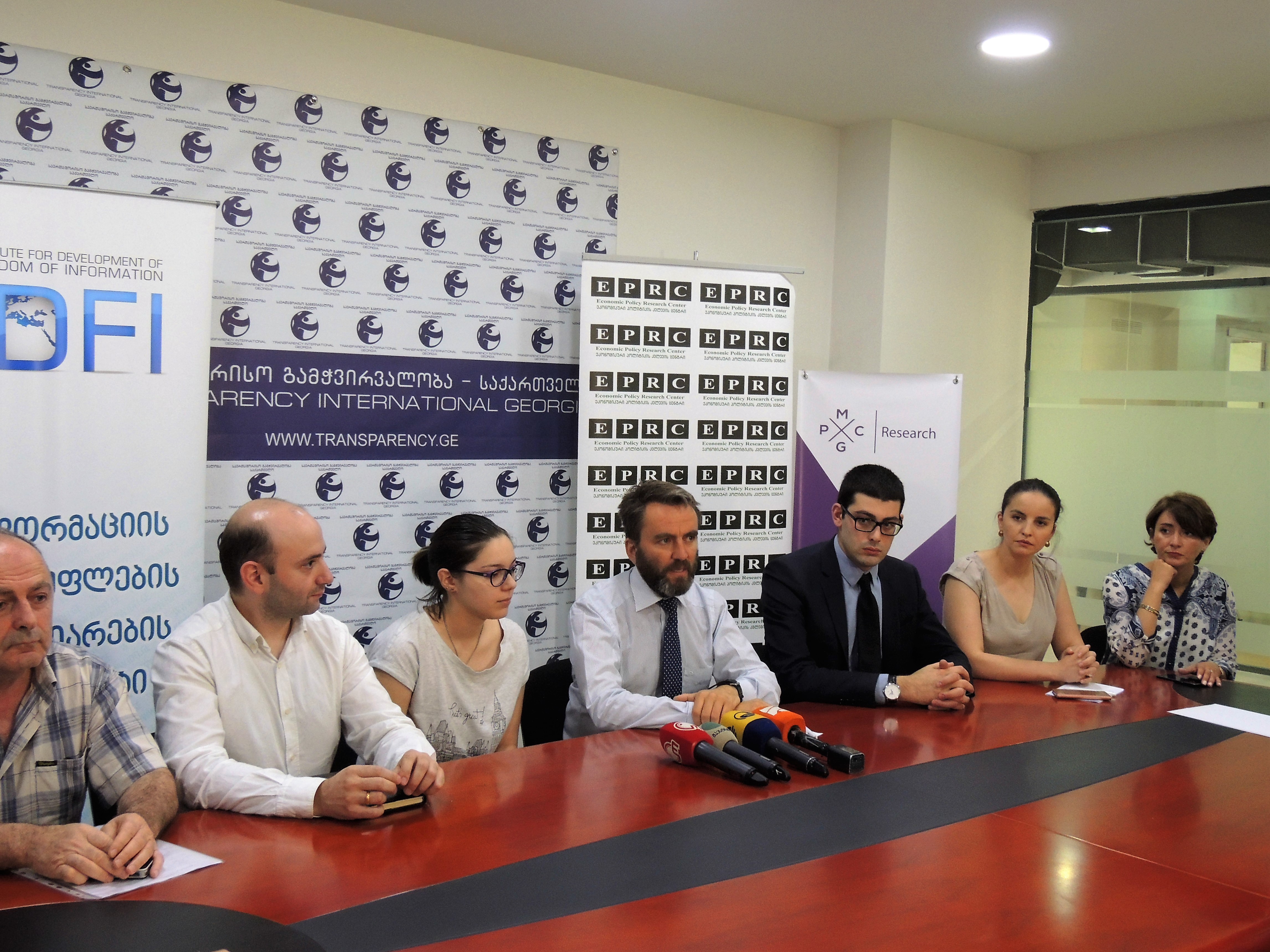 IDFI was named by Transparify among the world's most financially transparency think tanks along with 6 other Georgian non-governmental organizations.
Transparify published its 2016 report on June 28. The report examines the financial transparency of 200 think tanks in 47 countries. Transparify analyzed funding information disclosed by these organizations and rated them on a 5 star rating system (with 5 being highly transparent).
As was the case last year, the following three Georgian think tanks received the maximum rating of 5 stars: Economic Policy Research Center (EPRC), JumpStart Georgia and Transparency International Georgia (TI Georgia). Two organizations improved their score by 3 stars up to 5: Caucasus Institute for Peace, Democracy and Development (CIPDD) and ISET Policy Institute. In addition, two new Georgian think tanks were included in this year's report and received 5 star ratings: Institute for Development of Freedom of Information (IDFI) and PMC Research Center.
Even though IDFI was officially added to the Transparify report only this year, Trapsparify did grant 5 stars to IDFI in August 2015 after the organization had voluntarily requested Transparify to examine its financial transparency after it had already published the 2015 report.
Based on overall results, Georgia holds a leading position in terms of financial transparency of its think tanks - 7 out of 10 organizations examined by Transparify received a maximum rating.
According to the report, nearly half of all think tanks around the world are transparent. These organizations publish the lists of their donors and the amount of funding received from each of them on their websites.
The report also found that the number of non-transparent think tanks dropped from 144 to 102 in the last year.
IDFI congratulates all partner organizations, who received the highest rating of 5 stars.