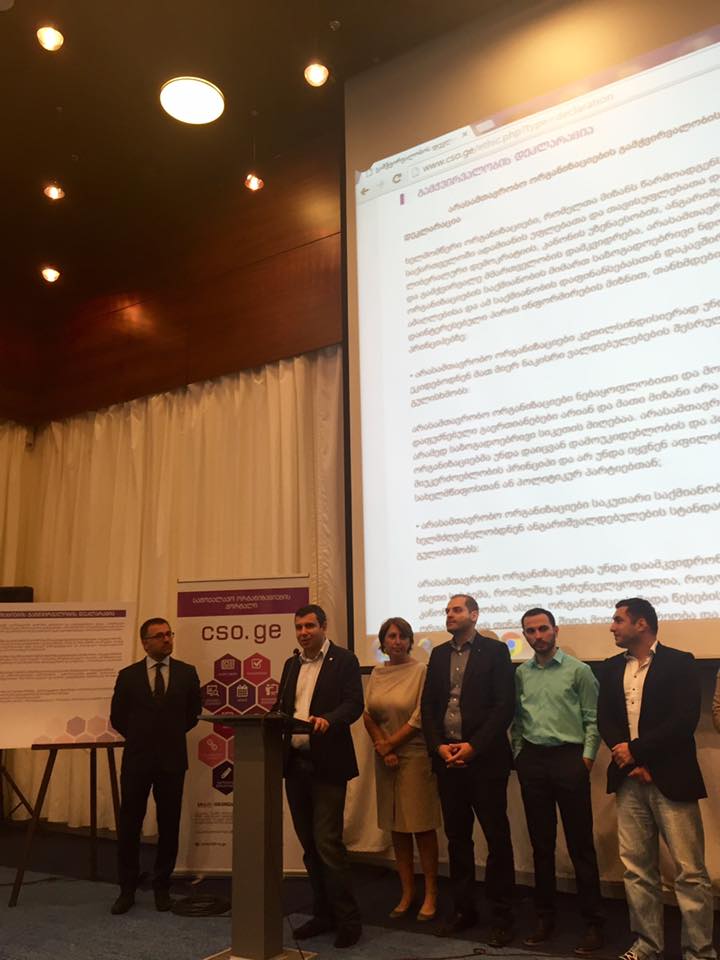 On September 9, 18 Non-Governmental Organizations singed a Declaration of Transparency, through which each organization commits to periodically publish information about their planned and completed activities, timeframes, donor organizations and amounts of funding on their individual websites as well as on a common online platform.

Signing of the Declaration is voluntary and is open to any civil society organization that shares the principles and commitments included in the document. It has to be noted that even before this case, IDFI has been proactively publishing the above given information on its website; therefore, it was named (two times) by Transparify among the world's most financially transparency think tanks along with 6 other Georgian non-governmental organizations.
After the signing ceremony, the organizations held a presentation of a new civil society web portal - www.cso.ge, where all signatories will regularly upload their information.
Towards the end of the presentation, 60 non-governmental organizations based in Tbilisi and the regions organized a photo exhibition depicting their activities aimed at informing the media and the public about their work.
The event was organized by Civil Development Agency (CiDA) and Civil Society Regional Network (R-CSN) with support from the USAID funded ACCESS Program of the East-West Management Institute (EWMI).
Signatories of the Declaration of Transparency:

1. Civil Development Agency (CiDA)
2. International Society for Fair Elections and Democracy (ISFED)
3. Transparency International Georgia
4. Human Rights Education and Monitoring Center (EMC)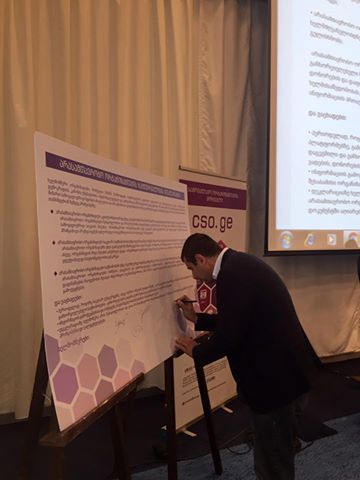 5. Center of Development and Democracy (CDD)
6. Institute for Development of Freedom of Information (IDFI)
7. Charity Humanitarian Centre Abkhazeti
8. Association Atinati
9. Institute of Democracy
10. Union of Democrat Meskhs (UDM)
11. Media Development Foundation
12. Kutaisi Education Development and Employment Center
13. Democratic Development Union of Georgia
14. Article 42 of the Constitution
15. Regional Development Center
16. Human Rights Center
17. Georgian Democracy Initiative
18. The Georgian Center for Psychological and Medical Rehabilitation of Torture Victims (GCRT)