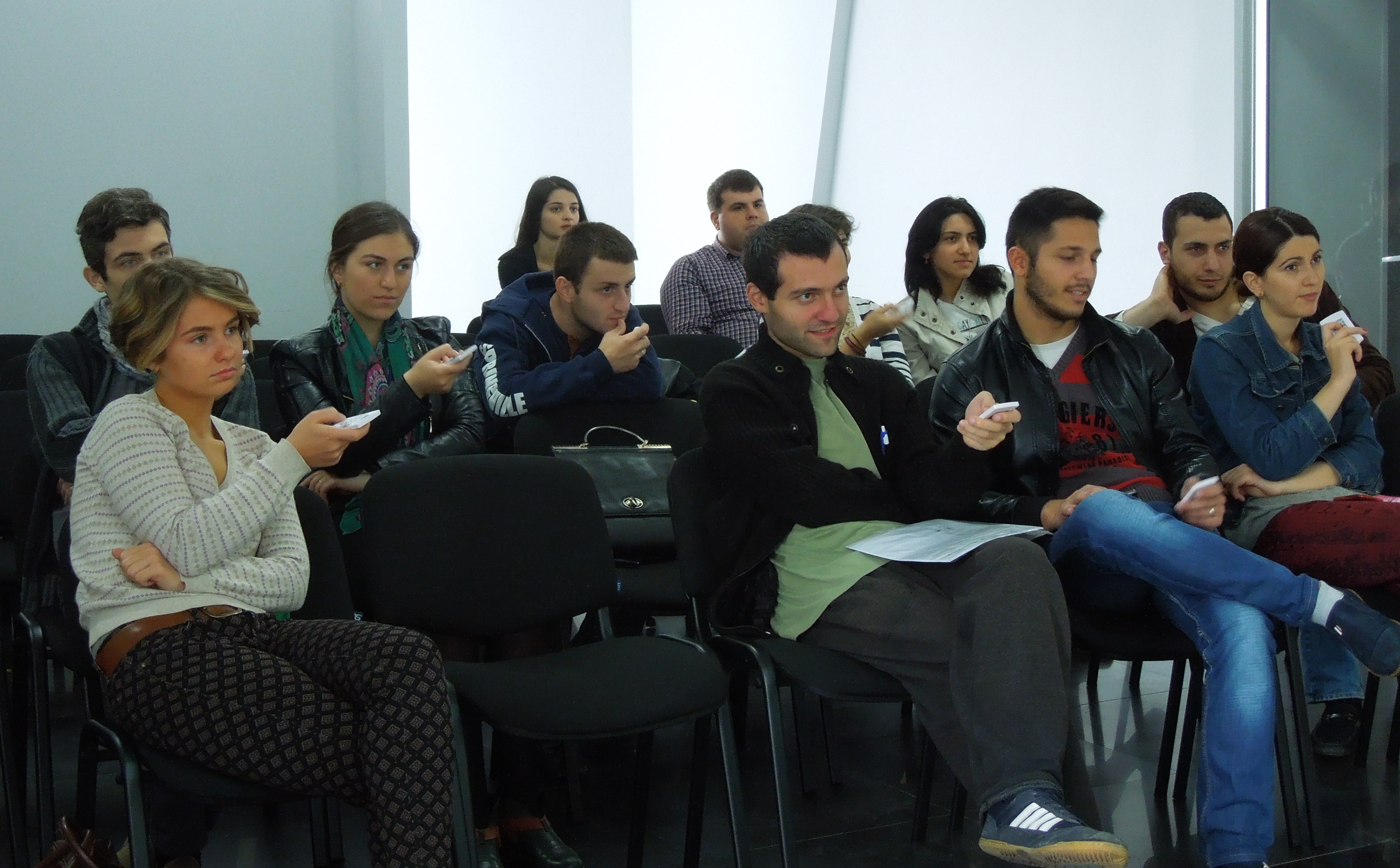 On October 4-5 IDFI conducted workshop for participants of the project "Enhancing E-skills among Young People". The students had opportunity to get additional information about Open Government Partnership (OGP), participant countries and their responsibilities. Executive Director of IDFI, Giorgi Kldiashvili, talked about working mechanisms of OGP, Georgia's membership, Action plan priorities as well as implemented and planned obligations in the framework of partnership.

The second part of the training was dedicated to Public Policy Analysis and Academic writing. In the Public Policy part the students took part in e-voting and chose three topics of higher priority for future working. The session of academic writing put emphasis on writing techniques and methodology. It taught students how to prepare brief, simple and readable essay in short time using different research methods.

It should also be noted, that participants will have chance to put their knowledge into practice observing governmental activities for three months and preparing blog-posts based on their monitoring. Moreover, they will take part in essay competition. The best ten papers will be published on IDFI website and three winners will be awarded with special prize, Kindle.

The Project "Enhancing E-Skills of Controlling Government among Young People" is financially supported by U.S. Embassy in Georgia.