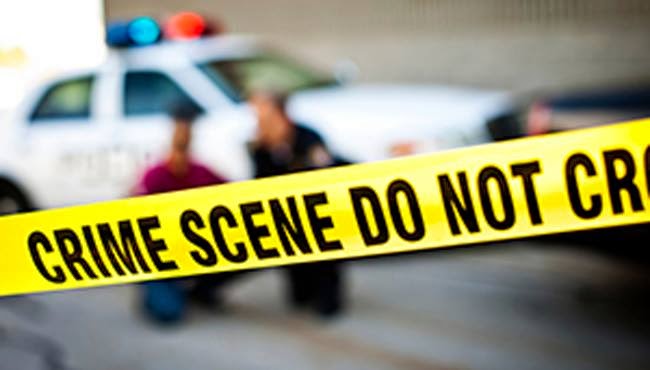 After the 2012 parliamentary elections, the new government of Georgia was considering setting up a Temporary State Commission on Miscarriages of Justice as one of the main mechanisms for 'restoring justice'.Many victims had hoped that the new commission would enable an impartial investigation of their cases and their review by court. However, the creation of the commission was delayed for years. The delay caused protest from the public, to which the government responded with an initiative of setting up a special department in the prosecutorial system that would investigate the crimes committed by the prosecution. The department launched its activities on March 5, 2015. Throughout 2015, IDFI repeatedly tried to obtain complete information about the complaints filed against the prosecutor's office as well as their outcomes. However, we were unable to obtain complete information.
On January 5, 2016, IDFI once again requested public information from the prosecutor's office. This time we requested data on the number of statements/complaints received by the prosecutor's office from October 1, 2012 to January 31, 2015, how many of them were related to illegal actions of public officials, and what actions were taken as a response. The same data on the offenses committed by prison employees was requested separately. The prosecutor's office did not respond to our letter. As a response, IDFI filed an administrative complaint, after which the deputy chief prosecutor issued an order on February 29, 2016, fully satisfying our complaint. In the end, after two months from the initial request, we only received a part of the originally requested information.

According to information received from the Chief Prosecutor's Office, the office received a total of 52,530 complaints/statements (including 10,379 requests to launch an investigation) from October 1, 2012 to January 1, 2015. Out of these, 697 requests were related to illegal confiscation of property, 3,495 to crimes committed by law enforcement and prison employees, and 6,187 were classified as other. Unfortunately, the prosecutor's office did not specify their course of action in relation to the above 10,379 applications. Instead, the response included information on the number of criminal proceedings launched against public servants from October 1, 2012, to March 4, 2015, on crimes committed before October 1, 2012. More specifically, proceedings were launched against 367 public servants and persons of the same status. Out of these, 147 ended in a conviction, 29 were exonerated, and 13 were freed from criminal liability. Information about the remaining 178 cases was not provided.

Even though it was not IDFIs request, the prosecutor's office also provided us with information about the statements received by the abovementioned investigative department. According to this information, by December 31, 2015 the department received a total of 4,198 statements/complaints, of which 581 were related to forceful confiscation of property, and 290 to cases of torture and inhuman treatment. The provided information did not include details about the stage of proceedings of the above cases. Instead, the prosecutor's office stated that "action was taken in relation to a significant portion of these statements, specifically, we issued responses, launched investigations, qualified some of the cases as criminal, and transferred some of them to relevant subordinate offices."

According to information received from the prosecutor's office, the investigative department is currently investigating 285 cases of illegal confiscation of property. Investigation was launched against 4 persons, diversion was used on 15 persons, and investigation was terminated on 2 persons due to death. The investigation identified 34 persons as victims, to whom the state returned 39 cars, 2 land plots, and jewelry worth a total of GEL 2,407,000.

The decision of the chief prosecutor's office to satisfy IDFI's administrative complaint, to disclose public information, and to publish information on violations committed by public servants on its website must be considered a positive step towards accountability and transparency. However, the fact that we were able to receive only part of the requested information only after filing an administrative complaint is cause for criticism.

IDFI calls on the prosecutor's office to proactively publish information of high public interest requested by us on its website. Specifically, information on how many statements/complaints were filed to the prosecutor's office from October 1, 2012 till to-date, how many of them were related to violations committed by public servants, and what action was taken in response.