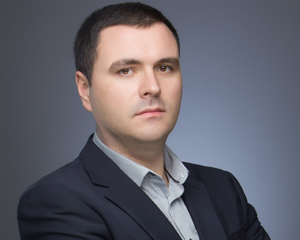 a.vacharadze@idfi.ge
+99532 2 921514
Anton Vatcharadze
Memory and Disinformation Studies Direction Head
Anton Vatcharadze heads the Memory and Disinformation Studies Direction at IDFI, which he joined in 2017. Also he coordinates the project titled Enhancing Openness of State Archives in Former Soviet Republics and Eastern Bloc Countries.
Anton is a historian by training and has earned his Bachelor and Master's Degrees from Tbilisi State University.

Since 2009, Anton has worked at the National Archive of Georgia. In 2012-2017, he was the director of the Central Historical Archive. During this period, Anton took part in projects implemented by the National Archive and various non-governmental organizations: including many projects concerning the study of the history and sources of Georgia's first democratic republic, as well as popularization of this period in schools and among students. Three of these projects involved the study of archival documents related to Abkhazia and Samachablo and ensuring their public accessibility.

Anton Vatcharadze is the author of several articles on a history and memory. He has edited number of scientific-popular books.
Anton Vatcharadze ('s) publications