News | Publications | Open Government | Article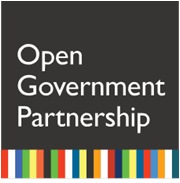 On December 3rd at 2:00 PM, the members of the Inter-Factional Group of the Parliament of Georgia: Tamar Kordzaia and Khatuna Gogorishvili along with the representatives of the Institute for Development of Freedom of Information (IDFI): Director - Giorgi Kldiashvili and Project Coordinator - Davit Maisuradze will hold a public discussion on the topics of Open Parliament. The speakers will discuss the Open Parliament Georgia Action Plan 2015-2016 and the challenges the Parliament of Georgia might face within the scopes of the Open Government Partnership (OGP).

Open Government Partnership (OGP) is a multilateral initiative that aims to secure concrete commitments from governments to promote transparency, empower citizens, fight corruption, and harness new technologies to make government more open, effective and accountable, leading to more efficient use of public resources, innovation and inclusive growth.

Since 2014 IDFI has been implementing the project "Strengthening the involvement of the Parliament of Georgia in Open Government Partnership" which is financed by the UNDP and the EU. Within the scopes of the project mentioned above, Open Parliament Georgia Action Plan 2015-2016 was elaborated. The Action Plan encompasses 18 commitments concentrated on boosting a Citizen Engagement, ensuring Access to Information, supporting development of Technologies and Innovation, and increasing Accountability. The commitments must be fulfilled in the years of 2015-2016.