News | Publications | Open Government | Article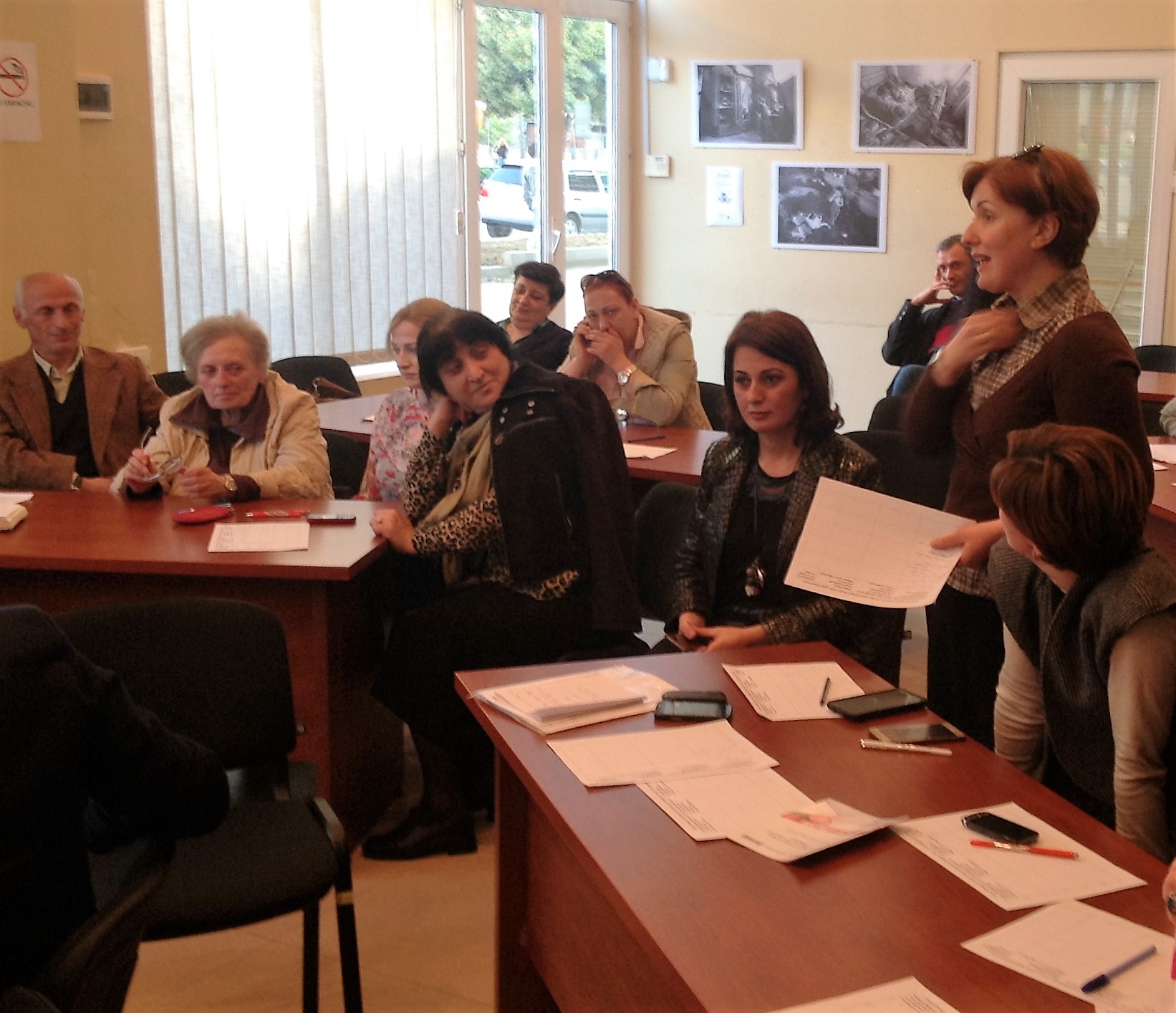 On April 7-8 public consultations were held in Ozurgeti and Batumi in order to hear the ideas and initiatives of local communities for the Open Government Partnership Action Plan 2016-2017. Representatives of local governments, non-governmental organizations, media and students participated in the consultations. The participants learned about the mission of the OGP and presented their ideas to be included in the Action Plan.

Analyst of Institute for Development of Freedom of Information (IDFI) Tamar Nadibaidze took part in the consultations. Tamar talked about IDFI's active engagement in OGP and the initiatives of the Institute for the OGP Action Plan (see the link for IDFI's recommendations).

At the Ozurgeti and Batumi consultations participants emphasized the importance of participatory budgeting; noted that to increase public participation in decision-making, it is important that awareness raising activities are conducted and web-pages of representative organs are regularly and proactively updated.

During the consultations held at the USAID Centers for Civic Engagement and Batumi Shota Rustaveli State University citizens voiced various ideas, among them:
Creating a single portal for cultural heritage of Georgia; portal should include comprehensive information about the cultural heritage and how are they cared by the state;
Creating a single portal for construction permits, including all the information related to construction, such as the competitions on building, reconstruction, process of obtaining approval, etc.;
Adding online operator assistance to the webpages of government agencies;
Obtaining personal information about court and administrative proceedings in a single portal with the identification card/special code;
Creating a unified portal for state and private insurance services, providing information about necessary procedures for getting insurance, listing providers, etc.;
Full digitalization of the documents of the Government of Adjara, ensuring access to information, etc.
Pubic consultations are scheduled to cover all regions of Georgia until the end of May. It is important that the initiatives presented by the citizens answer 4 principal challenges of OGP: transparency, accountability, civic participation, innovation and technology.
Open Government Georgia Forum will inform appropriate agencies about the civic initiatives, which will discuss possibility of fulfilling the initiatives. Public consultations are conducted with the support of USAID Georgia Good Governance Initiative.

OGP is an international initiative established in 2011. Georgia joined the partnership in 2011. Open Government Georgia Forum coordinates Georgia's participation in OGP. IDFI, with the Analytical Department of the Ministry of Justice, co-chairs the Open Government Georgia Forum. Currently, Forum is working on elaboration of 3rd OGP national action plan for 2016-2017.