News | FIGHTING CORRUPTION | Publications | Open Government | Guidebook | MEDIA AND FREEDOM OF EXPRESSION
Availability of open data in easily processable formats has given journalists a unique opportunity to conduct comprehensive studies of various issues. Combination of various data sets and programmatic analysis has revealed hidden business connections and interests, information about property and income, illegal dealings, and misappropriation of public funds by public figures and high-ranking officials.
However, these new opportunities bring new challenges and a necessity of technical skills. While until recently, statistical data analysis did not concern journalists, today such analysis is the foundational component of journalistic investigations. Such journalism is known as data or investigative journalism. Data journalism encompasses not only description or review of facts but study and determination of their causes and in most cases proposal of solutions to the identified problems.
Data journalism is often characterized as an inverted pyramid, consisting of the following data processing stages: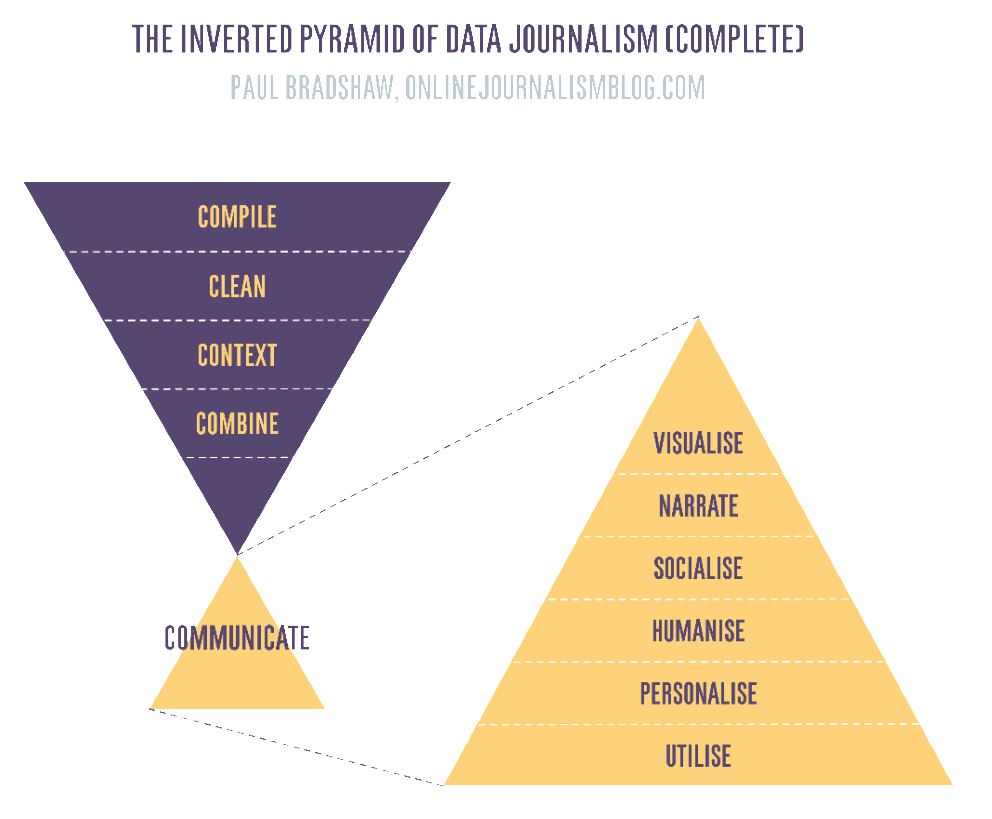 To competently study and process data, journalists and activists must comprehend the definitions, fundamental principles, and particularities of working with open data.
These topics are discussed at the beginning of the toolkit. Afterwards, the document reviews compiling, processing, theoretical and practical issues related to analysis and processing of data in the following chapters, reviewing modern techniques and methods of working with data. This toolkit is based on various books, guides and articles related to this topic.
Writing an analytical article using data processing consists of five stages: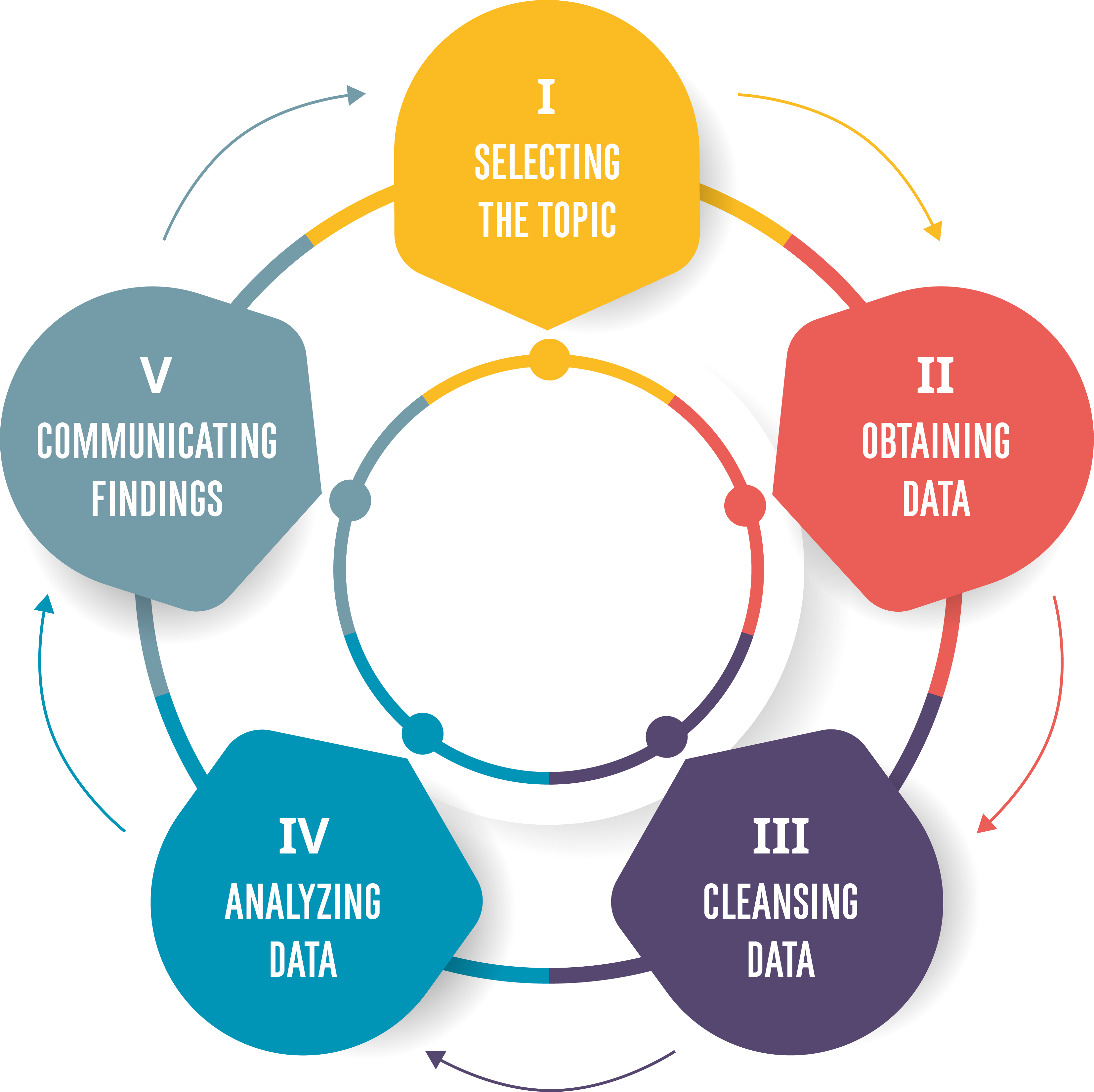 This toolkit reviews recommendations and main methods used on each stage.
The toolkit was prepared by the Institute for Development of Freedom of Information (IDFI) in frames of the project - Empowering Watchdog Community for Government Accountability. The project is co-financed by the Governments of Czechia, Hungary, Poland and Slovakia through Visegrad Grants from International Visegrad Fund. The mission of the fund is to advance ideas for sustainable regional cooperation in Central Europe.
The responsibility of the content of the document lies with the Institute for Development of Freedom of Information (IDFI). It does not necessarily reflect the opinions of International Visegrad Fund.
Open Data Toolkit
/public/upload/Open Data Toolkit/Open_Data_Toolkit_ENG.pdf