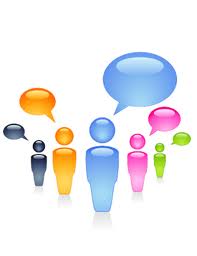 On December 11, at 12:00 "Institute for development of Freedom of Information" is conducting a public discussion which will focus on how effectively Facebook is used for political debates and planning.
During the meeting we will discuss whether above mentioned social network is properly used for building communication between the citizens and various government institutions or political actors, stating problems and resolving the identified challenges.
Following topics will be discussed:
Social networks and citizen involvement in forming public policy.
Using Facebook platform to insure citizen involvement in public policy.
It's noteworthy that from July 1, for four months, "Institute for Development of Freedom of Information" had monitored the Facebook pages of 19 public institutions, 10 political actors and 6 representatives of media. On the bases of indentified problems research team elaborated a package of recommendations.
At the beginning organizers will represent the main results of the survey. It will be followed by open discussion.
Project is implemented in the framework of East-West Management Institute program "Policy, Advocacy and Civil Society Development in Georgia."
Event will take place on December 11, at 12:00 in the office of East-West Management Institute. Address: 5 Marjanishvili st. third floor.
Please confirm your participation on the following e-mail: t.turashvili@idfi.ge
Places are limited.