Statements | Memory and Disinformation Studies | Rule of Law and Human Rights
The formal basis for the liquidation of the Memorial was the accusation of the Prosecutor's Office of violating the mandatory labeling of a "foreign agent" by the organization, which occurred more than a year ago. At the same time, the Prosecutor General's Office representatives accused Memorial in treating Russia's Soviet-period history in a "wrong way" and stated that it was 'creating a falsified image of the USSR as a terrorist state'.
The liquidation of one of the first human rights organizations in Russia once again demonstrates the importance of studying the past in a fight against totalitarianism and modern autocratic regimes.
Memorial will likely appeal against the Supreme Court decision to the European Court of Human Rights. The decision of the third section of The European Court of Human Right of December 29 suspends enacting the resolution of the Russian Supreme Court and the Moscow City Court to shut the International Memorial. It should be noted that the court uses such interim measures only in extreme cases, mainly when life or health of a person are in danger. In this sense, the use of the interim measure in the Memorial's case is a precedent solution, insofar as as there are no immediate signs of threats to human life and health or dignity in this case. Such a precedent was first established by the ECHR when it used the temporary measures in the case of TV channel Rustavi 2.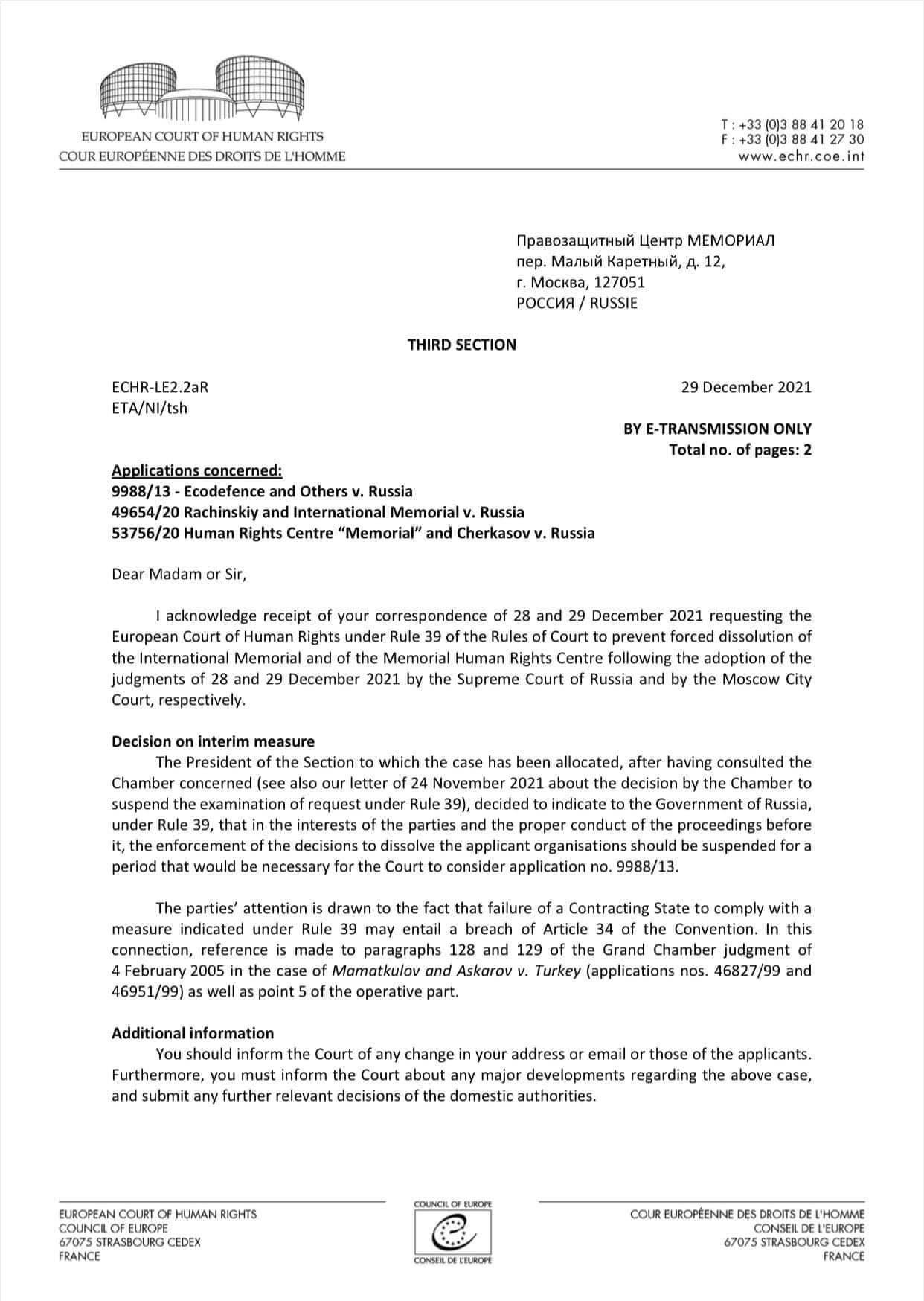 For over 10 years, the Institute for Development of Freedom of Information (IDFI) has been actively cooperating with Memorial in the direction of Soviet and Memory studies as well as in researching Stalinist repressions. IDFI fully supports its partner.