News | FIGHTING CORRUPTION | Publications | Article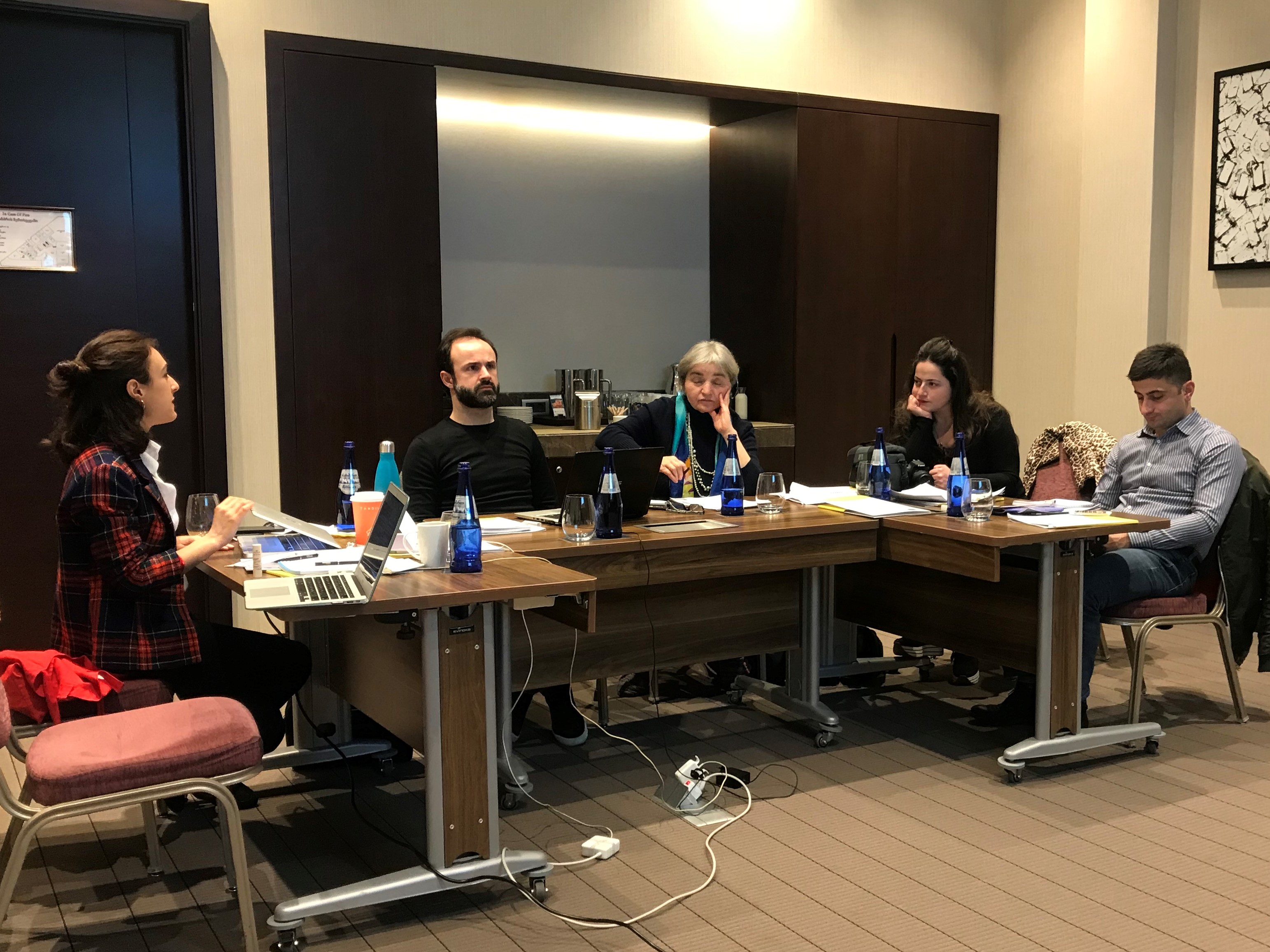 On January 17, 2019, IDFI successfully trained two contest winner NGOs – Civil Society Institute (CSI) Batumi Branch and Association DEA – on how to monitor the implementation of the ongoing prosecution reform in Georgia. Over the following 8 months, these organizations will carry out their monitoring in Samegrelo-Zemo Svaneti and Adjara regions.
According to the Head of CSI Batumi Branch Natia Apkhazava, this type of activity is a very interesting and important initiative for her organization.
"We think that monitoring of the ongoing prosecution reform in Adjara will reveal to what extent the strategy is being implemented and how this process impacts the local community. Even though CSI already has great experience in monitoring, policy dialogue and information analysis, this project will further strengthen our organization", – Natia Apkhazava.
Madona Kharebava, Executive Director of Association DEA, believes that cooperation with IDFI, consultations and experience sharing within the framework of this EU-funded project will contribute to the institutional development of her organization.

"I am confident that the research document that will be elaborated in partnership with IDFI will facilitate a more successful implementation of the prosecution reform. We expect that the monitoring results and recommendations will help the Prosecutor's Office to implement more effective reforms, become more sensitive to violence against women and hate crimes, and increase access to justice for all", – Madona Kharebava.
The training was led by IDFI team members Mariam Tutberidze and Anna Kakalashvili. Information about how to monitor the litigation of cases on hate crime and violence against women was also included in the training program.
The training was held within the framework of a European Union (EU) funded project that aims to support the external and internal independence of the Prosecution Service of Georgia, in order to ultimately ensure the impartiality and fairness of the prosecution and investigation systems.