News | Projects | Completed Projects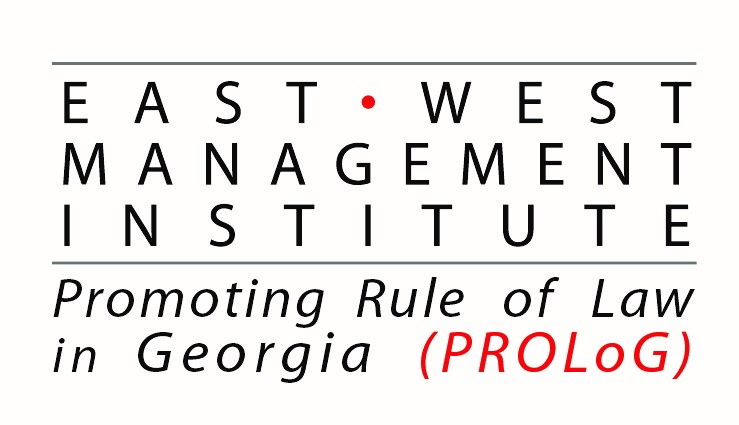 Project Name: Increasing Access to Judicial Decisions in Georgia
Donor Organization: United States Agency for International Development (USAID) through East-West Management Institute (EWMI) under the Promoting Rule of Law in Georgia (PROLoG) Program.
Project Number: G-1296-16-211-3024-20
Grant Amount: 37,867.50 USD
Period of Performance: 1 July 2016 – 31 March 2017
Project Description

Current practice of non-governmental organizations in Georgia reveals existing problems in the area of access to court decisions. The research and prior experience of IDFI has shown that courts refuse to disclose decisions on specific cases on the basis of protecting personal data of the involved parties. Currently, IDFI is litigating against the Tbilisi City Court for refusing to disclose judicial decisions on cases against former high-ranking public officials. This process reveals a lack of balance between public interest and personal data protection. The existing system is unable to correctly balance access to court decisions and protection of personal data. The judiciary acknowledges the existing problem and the need of finding a proper balance between the two above-mentioned interests. A special working group was formed by the Supreme Court of Georgia with the aim to address these issues, in which IDFI took active part. We believe that the first step is to properly assess the problem, followed by research of best international practice, drafting recommendations and advocating for change. It should be noted that within the scope of the second wave of judicial reform, courts will be obligated to publish judicial decisions online. However, at this point the judicial system is not technically prepared to implement this system.
The project proposed by IDFI and its partner organizations (EMC and OSGF) aims to improve the standards and practice of access to court decisions in Georgia. For this purpose, the project team and the partners will assess domestic legislation and practice, study the best practice of access to judicial decisions and standards of their electronic publication, develop recommendations to amend legislation and will ensure the participation of an international expert in the above activities.
Goal
The core purpose of the project is to improve the legal framework and practice of access to court decisions in Georgia, bearing in mind the balance between access to judicial information and protection of personal data. The overall purpose of the project will be achieved through the following objectives:

Activities

• Assess domestic legislation and practice in Georgia and draft a report.
• Research international best practice (legal framework as well as existing web-platforms for proactive disclosure of court decisions) and prepare the final research document.
• Consult with the Judicial Administration Working Group of the Coalition for Independent and Transparency Judiciary about recommendations and finalize the document.
• Advocate for the amendments in primary as well as secondary legislation based on the recommendations prepared within the project.
• Initiate a parallel process of strategic litigation in the Constitutional Court of Georgia.
Information about the East-West Management Institute (EWMI)and Promoting Rule of Law in Georgia (PROLoG) Program: http://ewmi-prolog.org/en/about