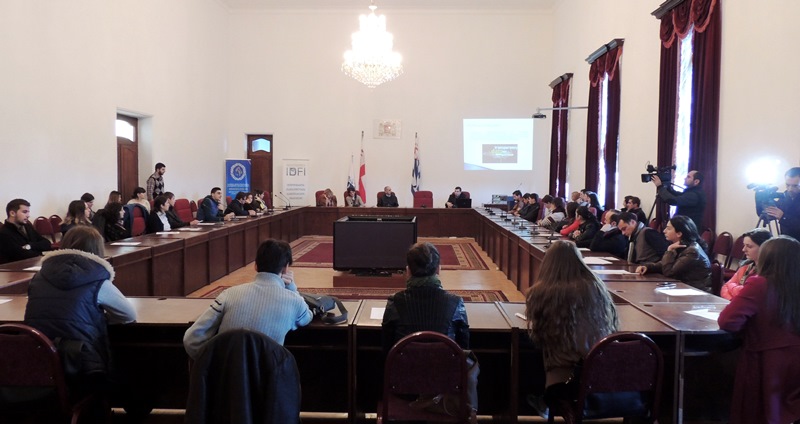 On November 19th and 20th representatives of Institute for Development of Freedom of Information (IDFI) held the meetings in Kutaisi and Batumi within the scopes of the project "Open Data: Source of Changes and Innovations".

Representatives of public, private and civil sector, media and other interested citizens attended the meetings.

Levan Avalishvili, Chairman of the Board at IDFI and Project Director, introduced data gathered from public entities to attendees and discussed accessibility and the ways of usage of this information for business-startups.

Levan also spoke about the current situation in Georgia regarding the access to the Open Data and presented the applications (The map of Currency Exchange Bureaus existing in Georgia and Active Notary on Georgia's Territory) created by the IDFI for using public databases.

According to the results of survey, created by the IDFI, attendees discussed the importance of availability of revealed various types of information.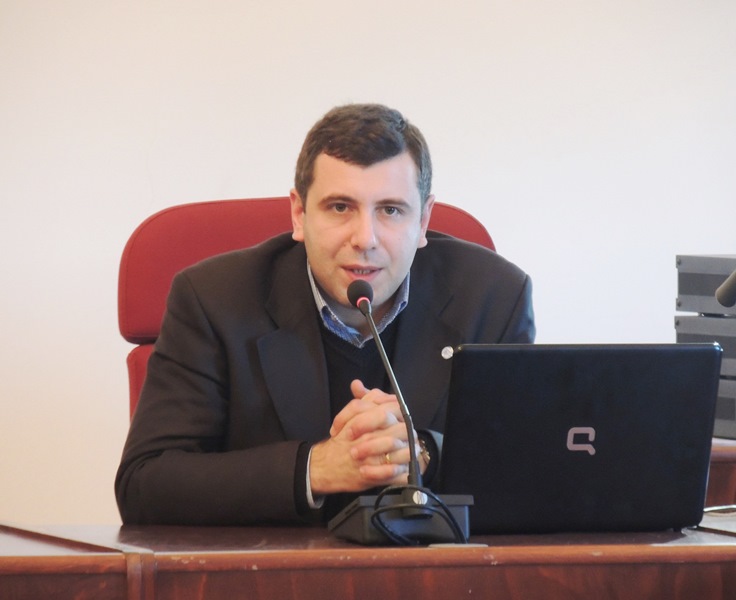 Data bases of the USA, the UK and applications, created based on these bases were also discussed at the meetings and compared to Georgian practice.

IDFI implements the project "Open Data: Source for Changes and Innovations" since September 2015, hence www.data.gov.ge has been created several months ago. Data bases, owned by public entities are periodically published on the website in various, convenient formats for citizens.

The web portal www.data.gov.ge gives opportunity to every user, representative of private sector or other interested person to access the data and use it to create applications, business projects and e-services.

Also, the IDFI monitors accountability, proactive disclosure, efficiency and public information availability at public entities within the framework of the project.