News | Memory and Disinformation Studies | Publications | Article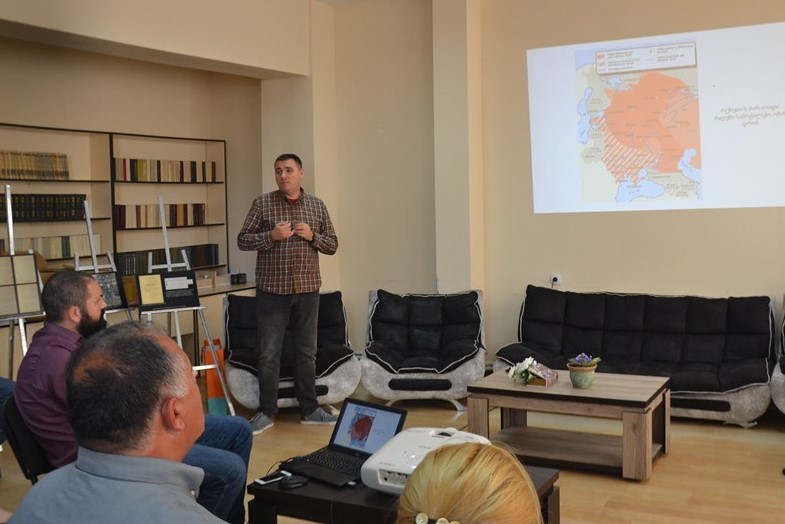 IDFI held an informational meeting with the pupils of Kaspi Municipality Public School. Head of Archival and Soviet Studies at IDFI Anton Vacharadze presented about the First Democratic Republic of Georgia and Sovietization.
He spoke about the events of 100 years ago, as a result of which the Democratic Republic of Georgia ceased to exist and the country became part of the Soviet Union.
The meeting was attended by the Deputy Director General of the National Parliamentary Library of Georgia Mirian Khositashvili, Library representative Irakli Veshaguridze and the Deputy Mayor of Kaspi Municipality Zaza Maridashvili.

The pupils learned about the first republic and the European development of Georgia, free elections, prominent politicians of the time. Anton Vacharadze also spoke about the occupation and establishment of the Soviet regime in Georgia, abolition of free elections and free speech, the Soviet Stalinist terror that killed numerous Georgian citizens.
The lecture was concluded with a discussion and Q&A session.