News | Trainings | FIGHTING CORRUPTION | Publications | Article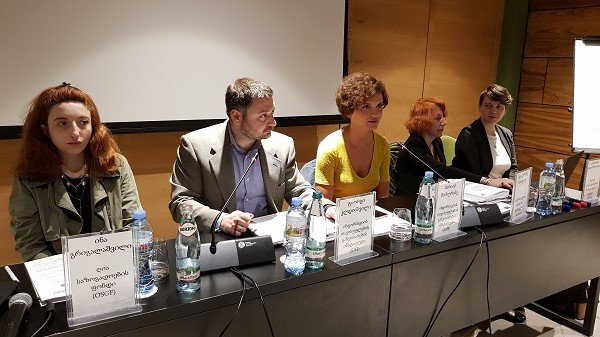 Hate crimes was a topic of yet another, two-day training organized by IDFI, with the participation of the journalists and prosecutors from the Prosecutor's Office of Georgia.
The participants were welcomed by Giorgi Kldiasvhili, Executive Director of IDFI; Mariam Maisuradze, Program Manager for the EU funded project "Promoting Prosecutorial Independence through Monitoring and Engagement"; and Ina Grigalashvili, Human Rights Program Project Coordinator at Open Society Georgia Foundation (OSGF).
"The issues discussed during the training, such as gender, separate cases of detecting discrimination and effective means of addressing them etc. are important for raising prosecutors' awareness. In addition to the further information on hate-motivated crimes, analysis of its causes and the factors affecting these crimes was of a great value. The issues covered during the training were interesting both from a practical point of view as well as from a scientific and historical point of view for seeing the complexity of the issues."– noted Kristine Morgoshia, Prosecutor of the Division of Human Rights Protection of the General Prosecutor's Office of Georgia.
Nana Gugutishvili - Deputy Prosecutor of Mtskheta Regional Prosecutor's Office: "the importance of combating hate-motivated crime is recognized by the state and the Prosecution Service of Georgia, as a prosecution body, plays a significant role in this process. As a representative of the Prosecution Service, I expanded my knowledge of hate crimes, received an important information concerning hate speech and based on practical examples, learned about its impact on equality. Scrutinizing hate speech and the freedom of expression, their intersection and separation based on the examples of different countries was a significant part of the training. Particularly important was the discussion of the issues of sex, gender and orientation and the terminology that will help us identify hate-motivated crimes in the future. The acquired knowledge will significantly contribute to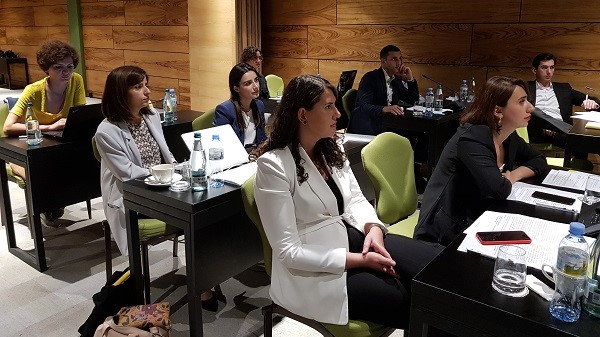 the effective investigation and prosecution of hate crimes."
Emzar Gagnidze – Prosecutor of the Department to Investigate Offenses Committed in the Course of Legal Proceedings: "the training was a good opportunity to apply acquired knowledge in our daily activities. Given the urgency of the issue, all prosecutors need to be aware of discrimination and in my opinion, the trainers provided comprehensive and qualified assistance in this regard."
The training was organized by the Institute for the Development of Freedom of Information (IDFI) with the financial support of the European Union and with close partnership with the Prosecutor's Office of Georgia. The training was co-financed by the Open Society Georgia Foundation.