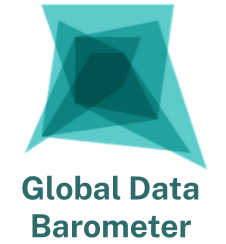 IDFI became a Regional Hub for Central Asia and Eastern Europe in the Global Data Barometer (GDB), which is a global index study of data for the public good that builds on the foundation of the Open Data Barometer.
Regional hubs connect GDB and each other with stakeholders around the world involved in data for public good, data for development, open data, good governance, open government, and transparency and accountability. Over the long-run, GDB aims to establish a strong network across regional hubs, and support organizations to develop as 'Centers of Excellence' in the collection, measurement, and use of data for public good.
GDB is a multi-stakeholder initiative and it works with Regional Hubs, thematic partners, governments, private sector and civil society organizations, academia, and the media, to fill data gaps, generate insights, and support debate about our data futures. It will produce a benchmark study based on a common methodology to support cross-country comparison and learning regarding laws and policies, data availability, data capabilities, and data use across a range of settings. And it will provide rich primary data to fuel sector and issue-specific data-related initiatives. Over 120 countries are going to be part of the Global Data Barometer first edition 2020-2021.
The major goal of the initiative is to provide longitudinal data, to follow the success of the Open Data Barometer in providing benchmarks and evidence that can drive policy making, open dialogue, and further empirical research. A particular emphasis will be made on improving understanding of the data landscape in low- and middle-income countries and understanding of data for development.
IDFI is delighted and honored to be part of this important global initiative. We hope this cooperation will lay the foundation for important open data initiatives, improvement of open data standards and practice in our region and beyond!
For more details about the Global Data Barometer (GDB), please visit the website: www.globaldatabarometer.org