News | Coalition Activity | Open Government | Article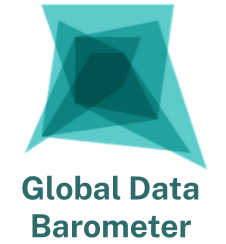 IDFI has joined the Global Data Barometer project and the Global Community of Regional Hubs in fall 2020. IDFI acts as a Regional Hub for the Global Data Barometer project for Central Asia and Eastern Europe and is responsible for Armenia, Azerbaijan, Belarus, Georgia, Kazakhstan, Kyrgyz Republic, Mongolia, Republic of Moldova, Tajikistan, Turkmenistan, Ukraine, and Uzbekistan.
GDB is a multi-stakeholder initiative and it works with Regional Hubs, thematic partners, governments, private sector and civil society organizations, academia, and the media, to fill data gaps, generate insights, and support debate about our data futures. It will produce a benchmark study based on a common methodology to support cross-country comparison and learning regarding laws and policies, data availability, data capabilities, and data use across a range of settings. And it will provide rich primary data to fuel sector and issue-specific data-related initiatives.
To set up regional hubs, Global Data Barometer team began with the Open Data for Development Network, through which they established hub partnerships for Latin America, MENA, Asia, Sub-Saharan Africa, the Caribbean and a prospective hub for North America. These partnerships gave a strong foundation to build upon, and as GDB project aims to cover more than 120 countries, the project still had a few gaps, so an open call to cover the Eastern Partnership, European Union, Central Asia, Hong Kong, Russia, Small Pacific Island States, and Western Balkans was put out in September 2020.
The GDB project received sixteen applications, which were evaluated on several criteria: geographical balance; capacity for in-kind contribution during GDB's design phase; experience in implementing data-related projects, policies, or regional initiatives; fundraising capacity; and the network and resources for convening various stakeholders during the dissemination phase.
Today, we are excited to be part of this Global Community of GDB Regional hubs.
In 2021, our Hub will continue supporting the Global Data Barometer project through engaging in the study design process, data collection, data analysis and dissemination of the results. The expert survey will generate data on more than 100 countries, leading to a new research-ready open dataset, in-depth analysis, and country and sectoral profiles.
Our regional Hub Coordinator is Teona Turashvili, Head of Media, Internet and Innovations Direction at IDFI.
Since its establishment in 2009, IDFI has rapidly become a respected leader in advancing open democracy in Georgia and increasingly, around the globe. IDFI works to access quality information, develop rigorous analysis and use innovative tools in order to improve governance, advance the rule of law, reduce corruption, promote informed civic participation, expand accountability, spark innovation, and encourage inclusive growth.
The results of the Global Data Barometer will be timely, as access and use of open data in Georgia have not been assessed by international surveys over the past years. While these global assessments may play a positive role in advocating the adoption and development of open data standards in Georgia. The activities under the partnership with GDB will be a valuable experience for IDFI, as the institute will deepen its expertise in the issue and will continue advocating open data standards in Georgia and other countries.
IDFI is delighted and honored to be part of this important global initiative. We hope this cooperation will lay the foundation for important open data initiatives, improvement of open data standards and practice in our region and beyond.
The regional hubs, including IDFI, will be responsible for:
- Participation in thematic module design and indicators design;
- Question design and supporting guidance, piloting expert survey questions;
- Proposing region-specific questions to include in the survey in consultation with the Global Data Barometer team;
- Recruitment of 12national independent researchers and coordination;
- Participation in regional calls and general monthly calls of the GDB Regional Hubs Community of Practice to exchange information, views, share lessons learned, emerging challenges or questions;
- Coordination of the data collection process and research: training for national researchers, initial review of researchers' work to ensure the quality of answers and evidence, and to make sure researchers are on track to meet deadlines;
- Facilitating the regional peer review and thematic review process;
- Providing feedback on the analysis produced by the global team;
- Designing a local dissemination product (e.g., report, website, briefing, visualisation) (subject to availability of resources);
- Developing regional report with guidance and support from the core GDB team (subject to availability of resources);
- Identifying and executing other local research, communication, and capacity-building opportunities, drawing on GDB data and resources (subject to availability of resources);
- Contributing to the dissemination strategy for the global report;
- Co-hosting regional dissemination events/webinars on results and coordinating these events with GDB to ensure global team participation or engagement of thematic partners, depending on the emphasis of the event/s; (subject to availability of resources);
- Contributing to translation of global and regional report (subject to availability of resources).

NOTE: The pilot edition of the Global Data Barometer receives core funding from Canada's International Development Research Center (IDRC.ca) under grant 109517-001 as part of the Data for Development (D4D.net) program of work.
The engagement of IDFI and national researchers from Central Asia and Eastern Europe in the Global Data Barometer project is supported by the United Nations Population Fund (UNFPA) Regional Office for EECA.
For more details about the Global Data Barometer (GDB), please visit the website: www.globaldatabarometer.org