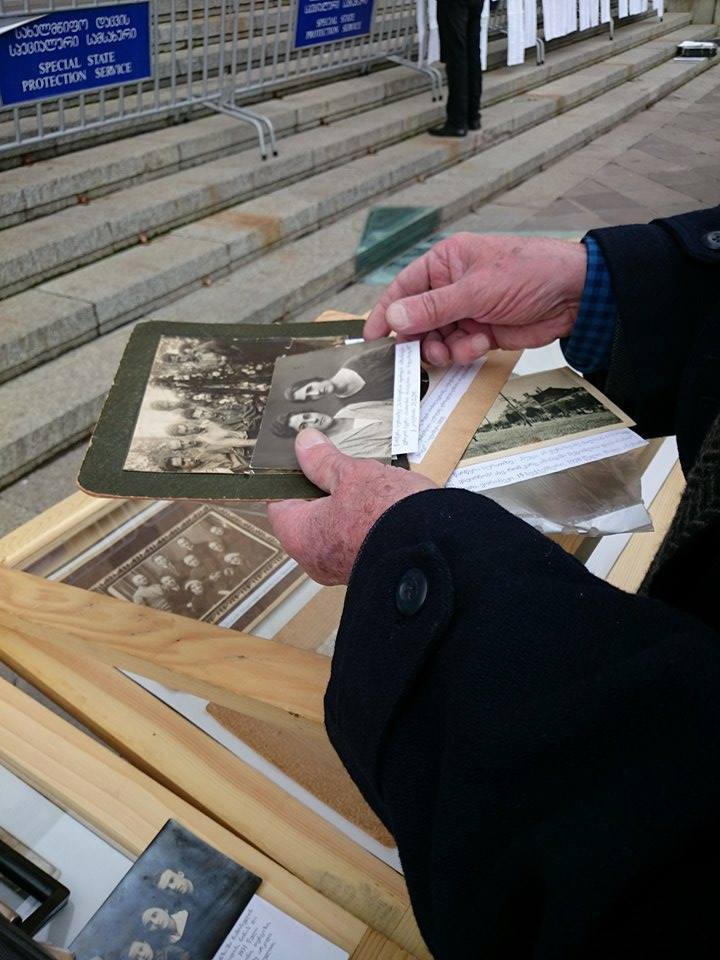 Society Memorial and IDFI organized three day event named Forgetting is Guarantee of Recurrence, regarding the day of Soviet Russian Occupation of independent, democratic Georgia on 25th February, 1921.

Exhibition named Results of Georgia's Sovietization in Photos and Lists of victims of Repression was opened on Rustaveli Ave, in front of the former building of the Parliament of Georgia. Organizers explained the aim of the exhibition to media and each interested passer-by or visitor.

On February 26th and 27th Literature Museum hosted the exhibition.

Similar event, dedicated to political prisoner women of Soviet Period was held by Society Memorial and IDFI on 25th February, 2014 too, where lists of repressed people, their photos, handicrafts, letters and other material was exhibited.
See photo album