News | Memory and Disinformation Studies | Publications | Article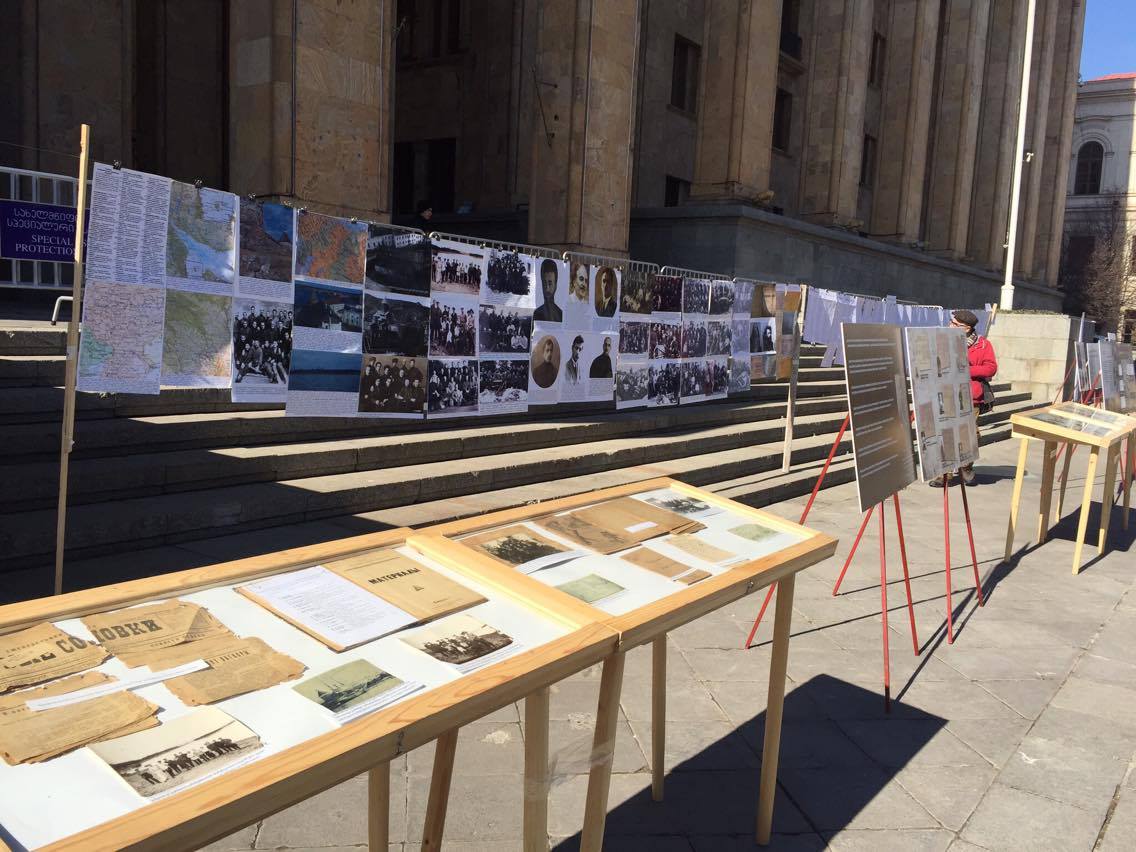 On February 25, IDFI and Society Memorial held an exhibition titled the Results of Georgia's Sovietization: Photos and Lists of Victims in front of the Parliament building on Rustaveli Avenue.
The exhibition was dedicated to the memory of patriots arrested and executed in the first years of Georgia's Soviet occupation. The purpose of the exhibition was to raise awareness about the actions of the Bolshevik regime, which, according to Stalinists, is still supported by 62% of the population.
The exhibition presented lists of people shot in 1921-1924 (1,350 individuals) and people arrested in 1921-1922 by the Secret Police (2,734 individuals). The exhibition contained letters sent from exile, group photos, scientific journals and newspapers published by prisoners, notes of political prisoners, dictionaries etc.
Group photos of the exiled include notable persons such as:
- Kando (Leonide) Khubulava, who was sent to Solovki in 1925. He was highly regarded by other prisoners. After his return in November 1930, the whole of Zugdidi gathered around the train station to meet him. He was shot in 1937.
- Vera Asatiani was also a respected person among the prisoners; she also was executed in 1937.
- Petre Kurtskhalia served his sentence first in Solovki and then in Vyatka. He returned and worked as an economist;
- Vakhtang Baratashvili, brother of Marika Baratashvili, secretary of the Committee of Young Social Federalists, tried to flee the country with a group of 50 persons after the failure of the 1924 uprising. He was arrested in 1925, sent to Solovki, then to Saratov, Cheboksary and Ural. He suffered from kidney insufficiency, and died after returning to Georgia on May 28, 1938.
- Vano Kheladze studied in Gratz, Austria, then moved to Kharkov and graduated from science faculty. In 1925, he was sentence to three years of concentration camps. Served his sentence in Solovki, where he was a member of science journal's editorial team. After his return in 1927, he continued to be a lecturer at Tbilisi Engineering Institute until he passed away in 1965.
- Severiane Aroshidze was arrested in 1924 and sentenced to three years in concentration camp. He served his prison term in Solovki, then in Kazakhstan, Siberia, and Irkutsk. After return from exile in 1933, he worked as an accountant in the regions because he was prohibited to live in Tbilisi. He died in 1956;
- Levan Gotua spent 22 years in imprisonment. There was a time he was the most popular writer in Georgia - four of his plays were simultaneously premiered in Tbilisi theaters. He was a mountain climber, cavern researcher, traveler, defender of Georgian monuments, and one of the founders and editor of the journal Dzeglis Megobari. He established the celebration Gremkalakoba, which served as the precursor of other city celebrations.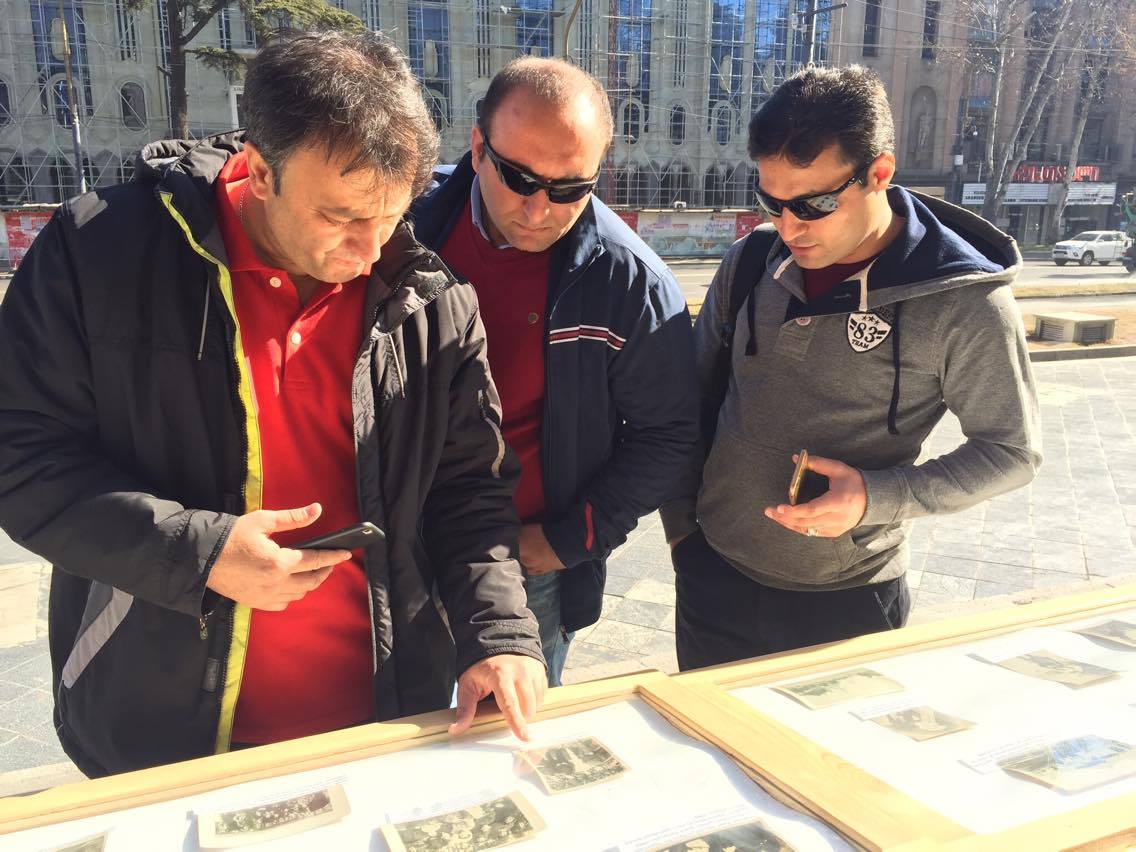 - Akaki Osidze was one of the first prisoners of Solovki camp in 1923 (the camp opened in October 1923). He died in prison on February 12, 1926. The exhibition included the photos of his funeral on Solovki cemetery called Golgotha.
- Shota Abesadze and Aleksandre Dgebuadze also did not return to Georgia. Both of them died in a prison camp in Voronezh.
Georgian political prisoners displayed at the exhibition were sent to the most severe concentration camps and places of exile: Solovki, Mari district, Narym (Northern Krai, Kargasok, Podgornoe – this is also the place where the Dekabrists, Narodniks, and participants of the Polish rebellion (1830-1831, 1863-1864) served their sentences under the Tsar), Penza, Yoshkar-Ola, Simferopol, Vologda, Voronezh, Astrakhan, Tomsk, etc.