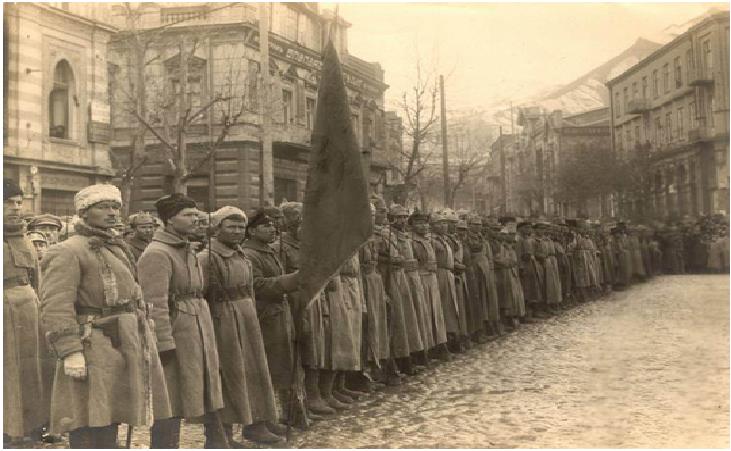 Society Memorial and IDFI organizes the event: Forgetting is Guarantee of Recurrence

Regarding the day of Soviet Russian Occupation of independent, democratic Georgia in 1921, the society Memorial and Institute for Development of Freedom of Information will hold an exhibition named: Results of Georgia's Sovietization in Photos and Lists of victims of Repression.
The exhibition will be open on February 25th, 10:00-17:00 on Rustaveli Avenue in front of the former building of the Parliament of Georgia.

The Exhibition will be placed at the Literature Museum on February 26-27, Address: 44 G.Chanturia str.
Similar event, dedicated to political prisoner women of Soviet Period was held by Society Memorial and IDFI on 25th February, 2014 too, where lists of repressed people, their photos, handicrafts, letters and other material was exhibited.
See photo album and ongoing event link