News | FIGHTING CORRUPTION | Publications | Article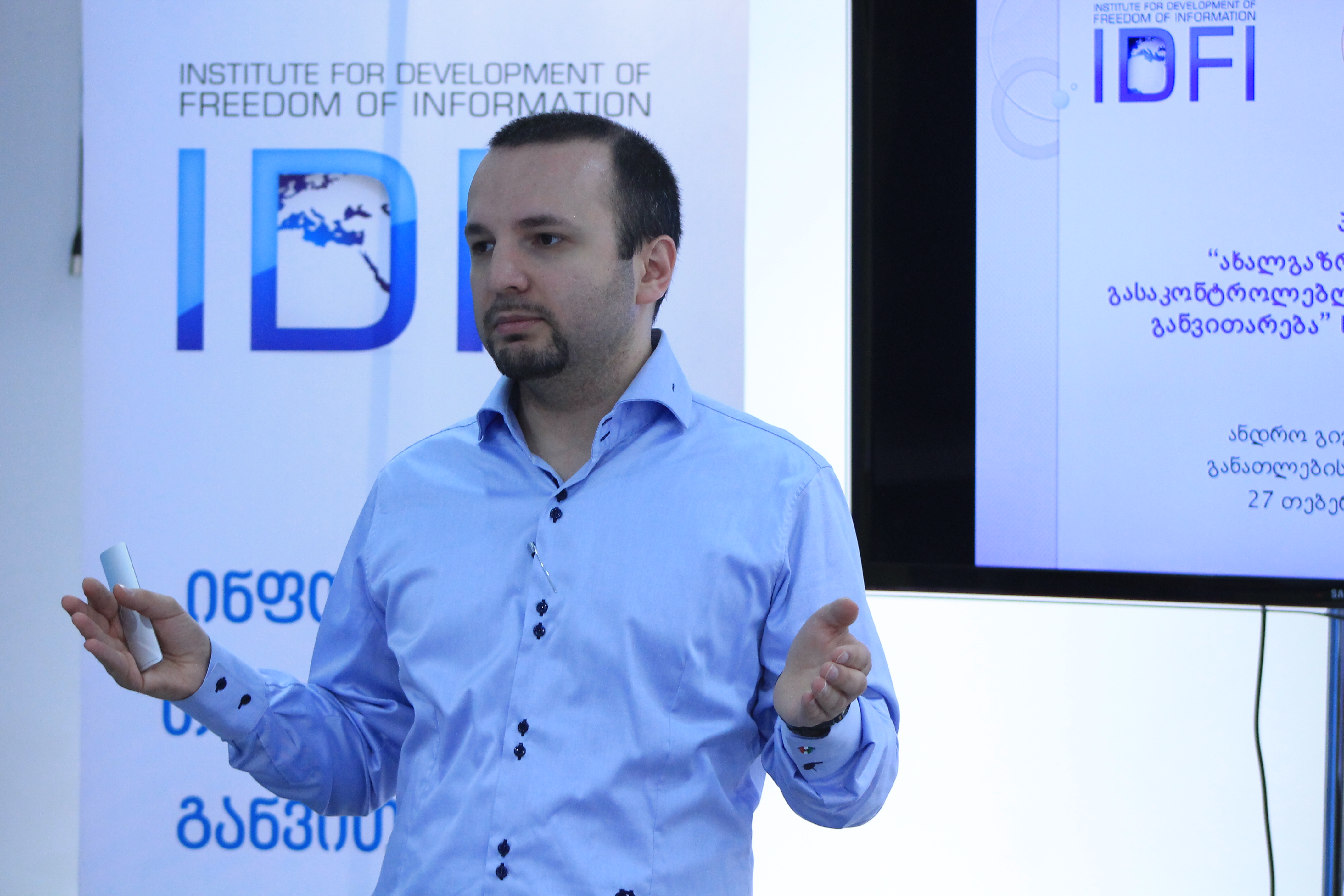 On 27th of February 2015, Multimedia Education Center hosted final presentation of the IDFI (Institute for Development of Freedom of Information) project "Enhancing E-skills for Controlling Government Among Young People". Executive director of IDFI, Giorgi Kldiashvili welcomed project participants and discussed the issue of monitoring government activities and active participation of youth. Democracy Programs and Grants Coordinator at USA Embassy in Georgia, Sofia Gegechkori spoke about the Embassy work and upcoming issues.
Coordinator of the project, Andro Gigauri presented the results of project and E-participation Guidebook. This guidebook includes the methods through which you can monitor and observe e-services developed by public institutions, and determine to what extent they are utilized for establishing direct contact with citizens.
In the framework of the project selected participants attended training series related to e-governance, open government partnership and research methods. On the second stage of the project students were instructed to try out e-method for controlling government and prepare an article about actual issues.
At the end of the presentation, the participants were awarded with special gifts and certificates. Three winners of essay competition were announced and they got Kindle Paperwhite.
The project "Enhancing E-Skills of Controlling Government among Young People" strived to further develop critical thinking of youth. In particular, project aimed to raise awareness among the students, young activists and civil society representatives about contemporary mechanisms how to hold government accountable and build up direct contact with decision-makers as well as enhance their practical skills in these directions.
The project is funded by the U.S. Embassy in Georgia.
Please see attached: Final Presentation Photo Album