News | Memory and Disinformation Studies | Article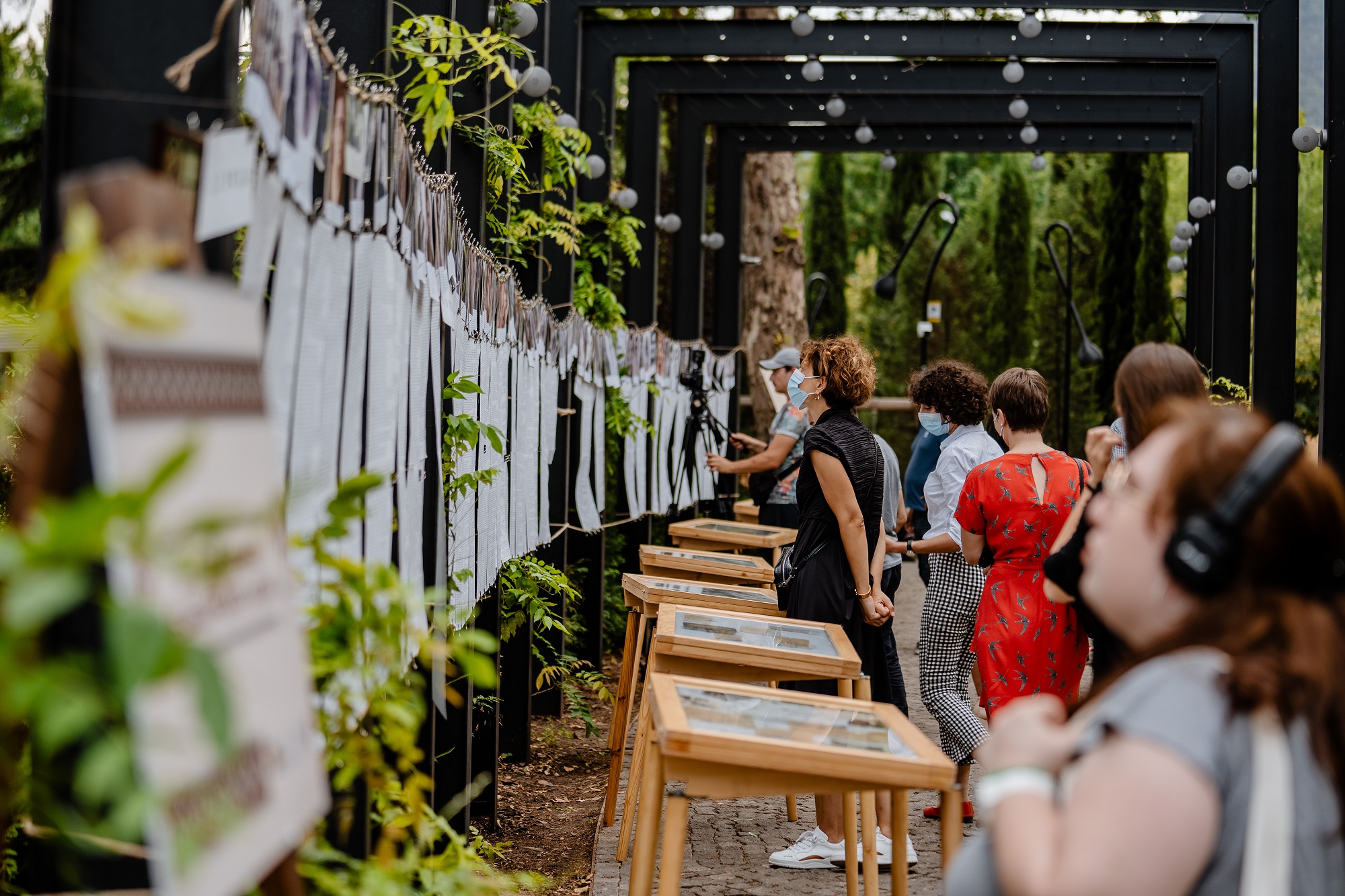 Since 2002, Georgia has been marking the day of commemoration of the victims of repressions on 22 July. The history of this day dates back to 1937 when, on this day, a great Georgian poet, Paolo Iashvili committed suicide demonstratively at the building of the Writers' Union.
For this day, the Institute for Development of Freedom of Information (IDFI), in collaboration with the society for supporting families and keeping the memory of Soviet repression victims in Georgia "Memorial", held the Exhibition "Repressed Women in the Soviet Union" at the Dedaena Park.
At the exhibition, visitors could find up to 100 photos, short biographies, relevant lists, letters and personal belongings of the repressed women in the Soviet Union.
The head of the Memory and Disinformation Studies direction at IDFI, Anton Vatcharadze and the chairman of "Memorial", Guram Soselia provided the visitors with information about the stories of the women who fell victim to the Soviet repressions. The attendants had an opportunity to discuss issues related to the Soviet repressions, studies and official memory politics in this direction with the representatives of IDFI and "Memorial".
Tbilisi City Hall supported the organizations in organizing this event. The exhibition was held with the financial support of the Swedish International Development Cooperation Agency (Sida).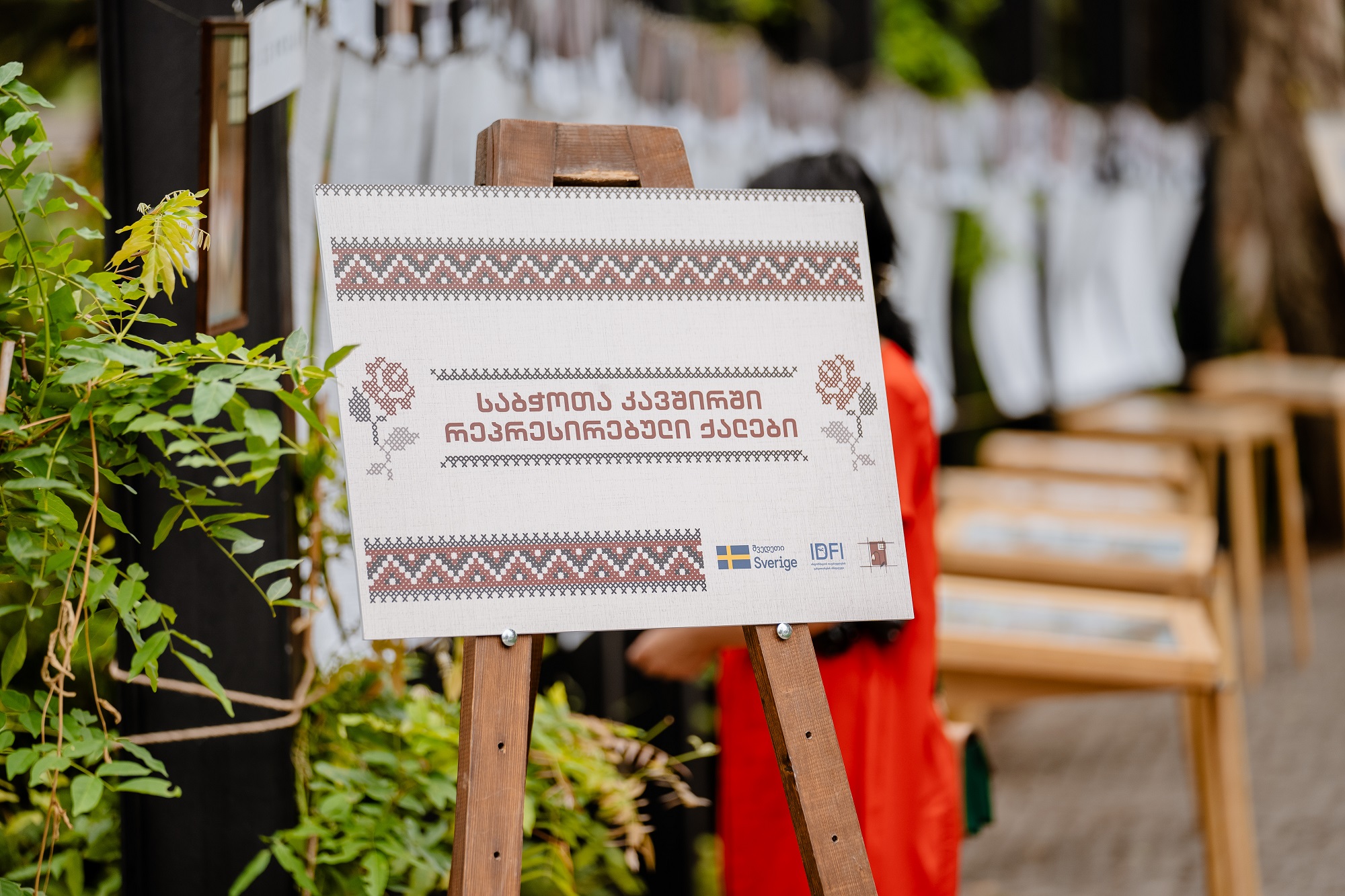 IDFI and "Memorial" have been studying the stories of the repressed and holding different events in this direction for many years. Through the intensive work of these organizations, many people have received important information about their repressed ancestors. It should be mentioned that the amount of the living subsidy for the victims of political– 7 GEL, which is the lowest among the living subsidies established for the different social categories, does not respond to the necessities of these persons and is even insulting for these repressed individuals.
With the letter of 30 June 2021, IDFI addressed the Prime Minister of Georgia, Irakli Gharibashvili, the Chairman of the Parliament of Georgia, Kakha Kutchava, Minister of Finances of Georgia, Lasha Khutsishvili and the Chairman of the Finance and Budget Committee of the Parliament of Georgia, Irakli Kovzanadze with the request for the Government to increase the living subsidy for the repressed individuals from 7 GEL to 44 GEL with the 2021 and 2022 budget. The organizations sent similar requests to the Prime Minister three times in 2020: 24 June, 27 July and 11 December without any significant outcomes. The letter of 30 June 2021 was also left unanswered from the Government.