News | Trainings | INTERNET AND INNOVATIONS | Publications | Article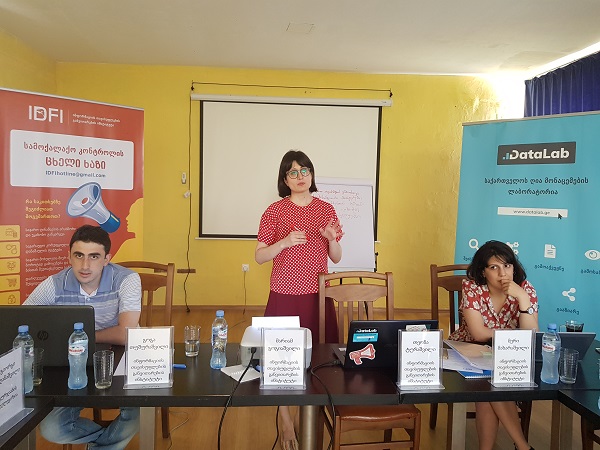 Media plays an important role in monitoring government transparency and accountability before the public and in this way supporting the development of good governance in the country.
On 3-4 July, 2019, the Institute for Development of Freedom of Information (IDFI) organized a training in Kvareli for east Georgia media (16 participants; print, online and broadcasting) representatives working on data analysis. The training titled - Working on Open Data for Effective Monitoring of Government Accountability - is part of a series of trainings organized by IDFI as part of the project on Empowering Watchdog Community for Government Accountability, funded by the Governments of Czechia, Hungary, Poland and Slovakia through Visegrad Grants from International Visegrad Fund. The mission of the fund is to advance ideas for sustainable regional cooperation in Central Europe.
The trainers were IDFI team members: Teona TURASHVILI, Head of Media, Internet and Telecommunications Direction; Mariam GOGIASHVILI, Analyst; and Goga TUSHURASHVILI, Head of Economic and Social Policy Direction.
"This event is part of a serious of trainings planned to be held by IDFI throughout Georgia to increase capacity of journalists and activists, enhance their oversight skills and promote conducting watchdog activities via using open data," - Teona TURASHVILI.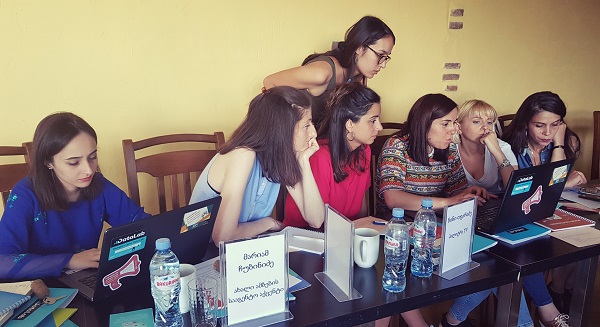 "The training enabled us to learn more on how to monitor the spending of the state budget by public institutions and discover corruption loopholes in public procurement. In addition, guidance in data visualization enabled us to learn how to effectively communicate data to the public. In addition to this, we were broadly informed about the datasets and tools and mechanism of www.OpenData.ge portal functions," - training participant.
Towards the end of the training, Mariam GOGIASHVILI broadly informed the participants about the available international data platforms and initiatives from Visegrad countries: "sharing the online data sources existing in Georgia and Visegrad countries are of significant importance for journalists as they will improve their investigative journalism skills and get additional ideas for creating new databases in collaboration with NGOs."