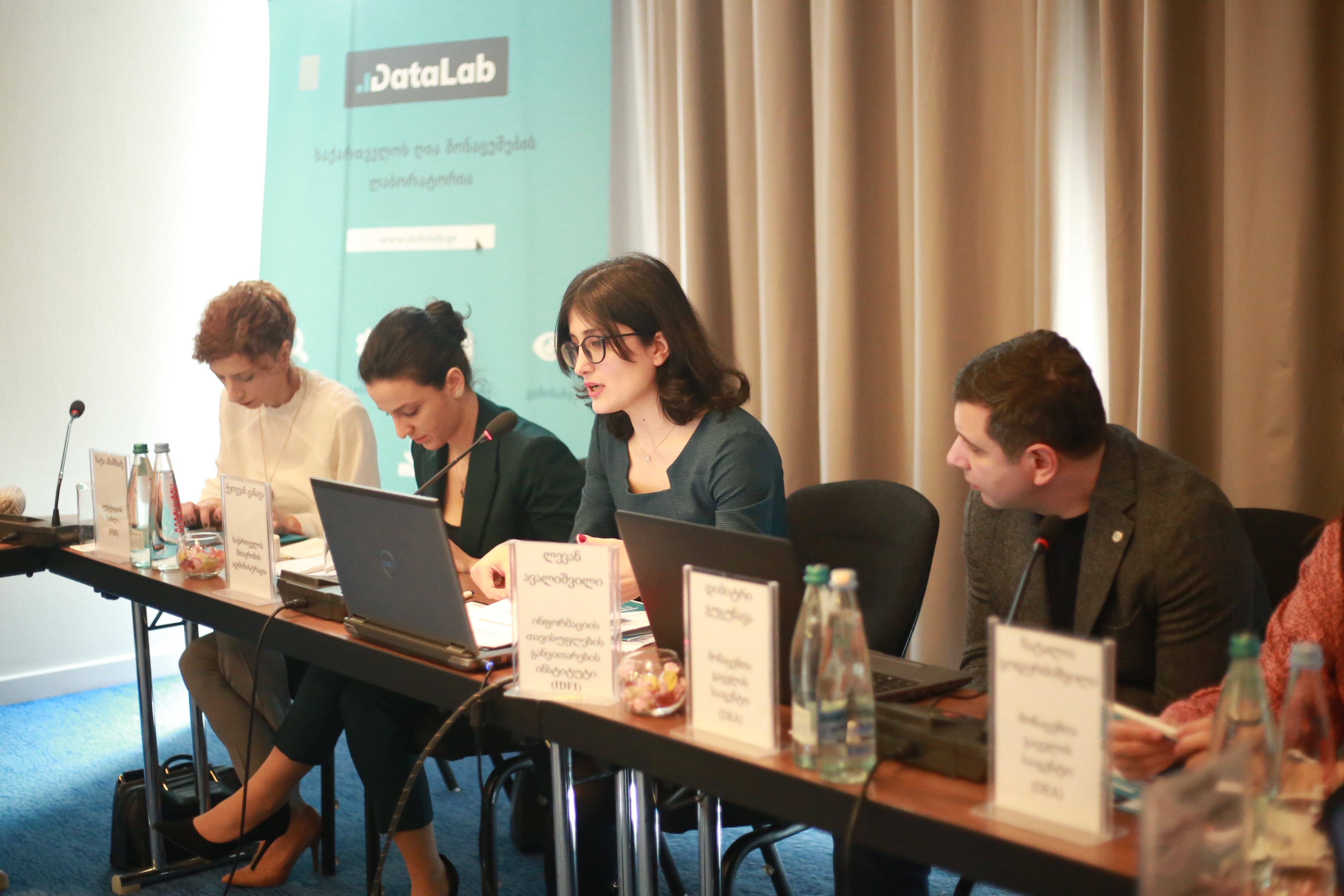 On January 21st, the Institute for Development of Freedom of Information (IDFI) in cooperation with the Data Exchange Agency (DEA) organized a meeting on the Development Plans and Future Perspectives of the Open Data Platform - WWW.DATA.GOV.GE.
The purpose of the event was to discuss the needs, challenges and development plans of the Open Data Platform - WWW.DATA.GOV.GE with the representatives of civil society, media, business and academia.
IDFI's Programs Director, Levan Avalishvili; Head of Legal Division at Data Exchange Agency, Natalia Goderdzishvili and a representative of the Policy Planning and Coordination Department of the Government Administration, Ketevan Tsanava addressed the participants with opening speeches.
"The main challenge in Georgia in terms of access to open data is the lack of relevant legal framework and standards. Due to this, the amount of open and machine-readable information published by public institutions is very limited. Even though Georgia does have a state open data portal, public institutions are not obligated to publish their data on this website." – noted Levan Avalishvili.
Natalia Goderdzishvili, the Head of the Legal Division of the Data Exchange Agency, emphasized the importance of access to public data for society and business. She spoke about the achievements of WWW.DATA.GOV.GE, current needs and plans for further development of the platform.
"Access to open government data has many benefits for business and society. It has the potential to stimulate the generation of innovative ideas that can be realized by the industrial sector through modern projects - for example, by means of mobile apps. It creates new research-educational materials for academics, and finally, it allows the public to make more informed decisions and better benefit from public goods." – Natalia Goderdzishvili mentioned in her speech.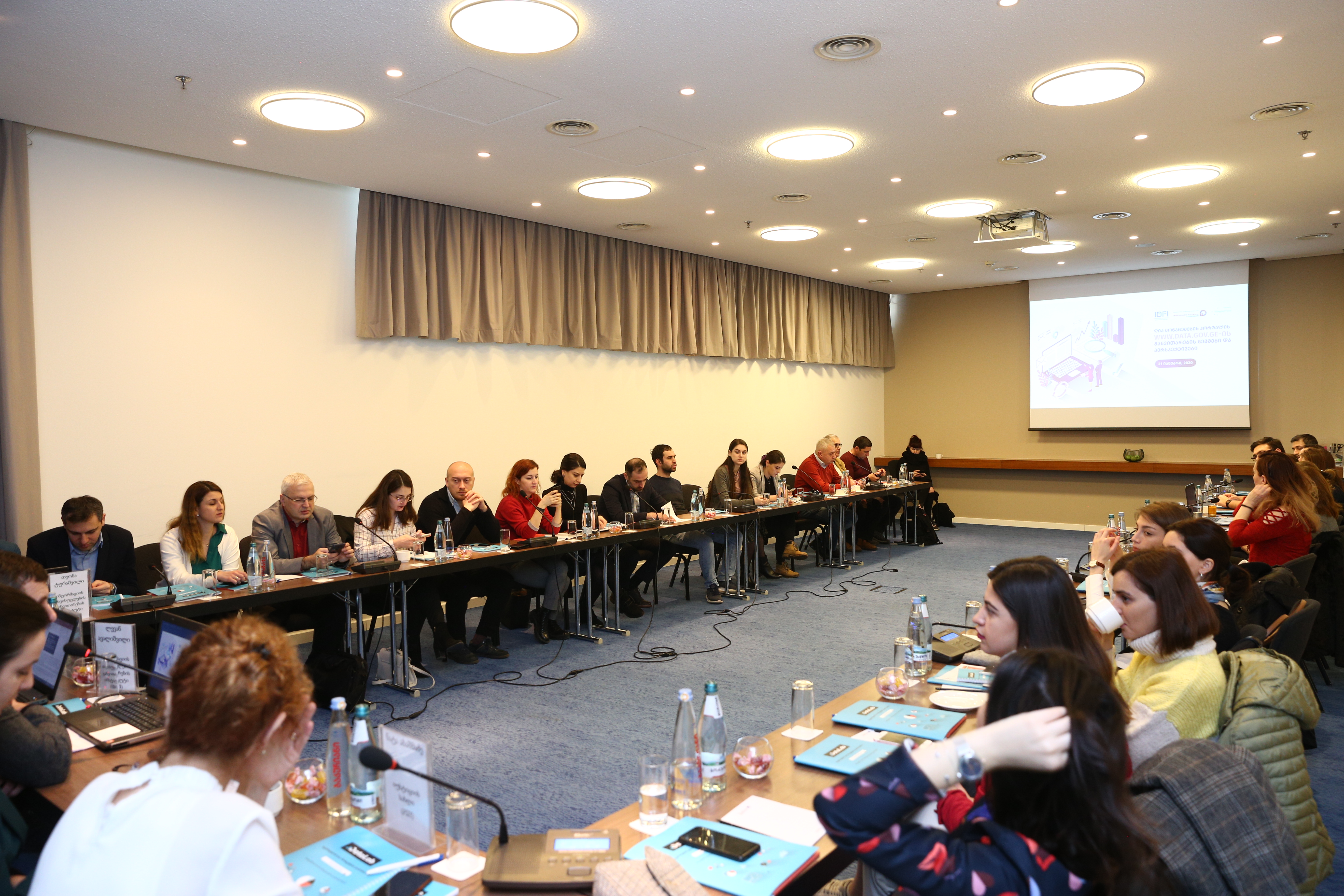 The representative of the Public Service Hall, Nata Abashmadze shared the practice of publication of data of the Public Service Hall. She talked about the importance of data for the digital economy. She cited the examples of the EU counties, where the development of digital economy is advanced and it results in increased employment and economic growth. She noted that it is important for Georgia to follow modern economic tendencies.
IDFI's Head of Media, Internet and Telecommunications Program, Teona Turashvili talked about international practice. She introduced best practices and standards of Open Data Platforms from around the world to the participants.
The meeting was organized within the framework of the project - Empowering Watchdog Community for Government Accountability. The project is co-financed by the Governments of Czechia, Hungary, Poland and Slovakia through Visegrad Grants from International Visegrad Fund. The mission of the fund is to advance ideas for sustainable regional cooperation in Central Europe.