News | Publications | Open Government | Article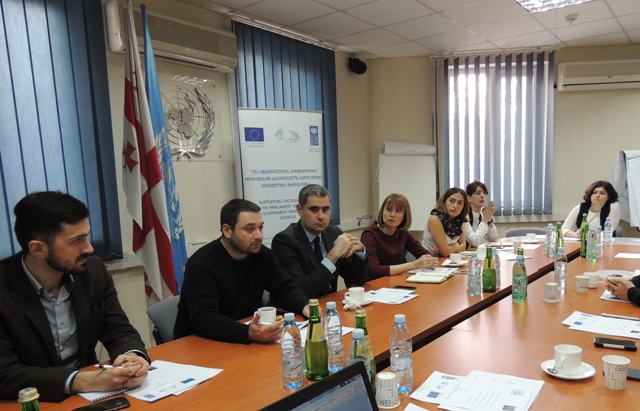 The first work meeting of the Consultative Group was held at the UN House on 23rd of February. Representatives of non-governmental and international organizations determined the staff of the Consultative Group and selected the Chair organization - Institute for Development of Freedom of Information (IDFI) - to represent the Group at the parliament, as well as in the events held within Georgia and abroad.

The Consultative Group also discussed the details of work meeting planned on March 5-6th, in order to ensure that the meeting is effective and productive.

At the opening of the meeting, Gigi Bregadze - Democratic Governance Team Leader at the UNDP Georgia - congratulated group members on the achieved success in regards with the parliamentary openness. Mr. Bregadze noted that Georgia is a leading country due to activities the country has carried out for achieving legislative openness. "Ukraine is following the path that we have paved as they have recently elaborated an Open Parliament Action Plan" - said Gigi Bregadze. Attendees of the meeting underlined the importance of sharing Georgia's experience on the international stage.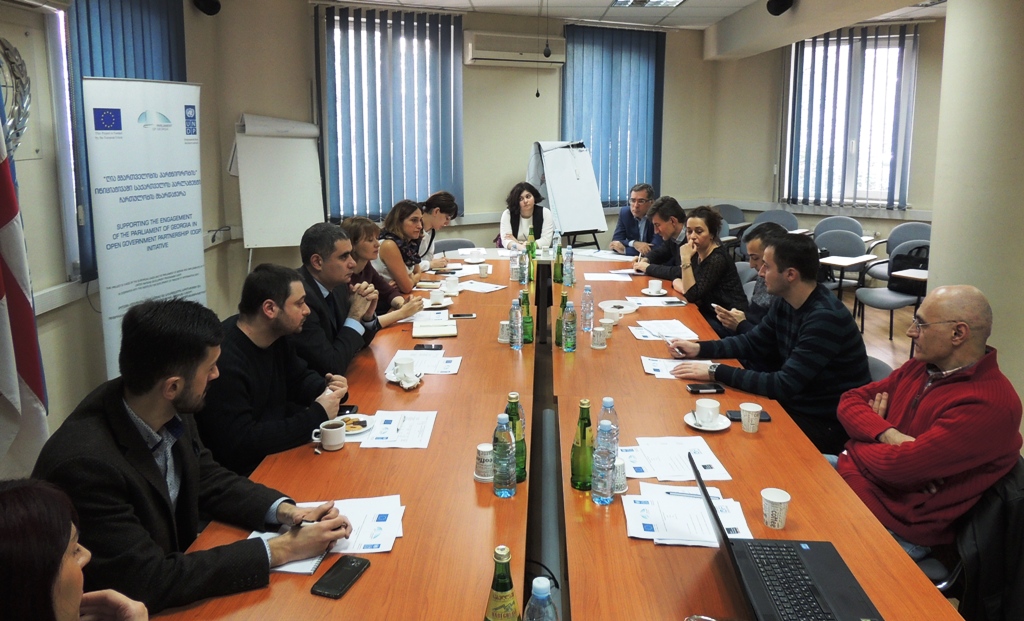 On February 24-26th, Director of IDFI - Giorgi Kldiashvili is attending a conference held in Slovakia on Legislative Openness and Open Government Partnership. Mr. Kldiashvili with the MP Guguli Maghradze will talk about the Georgian experience and the progress achieved in the parliamentary openness within the OGP.

Moreover, members of the Consultative Group highlighted significance of the fact that the Permanent Parliamentary Council on Open and Transparent Governance has been established, as it is the very first fulfilled commitment of the Open Parliament Georgia Action Plan 2015-2016. It was mentioned at the meeting, that in order to implement the Action Plan the Consultative Group must work with great determination and willpower.

The work of Permanent Parliamentary Council on Open and Transparent Governance and the Consultative Group is supported with the project financed by the UNDP and EU - "Supporting the Parliament of Georgia in Implementation of the Open Parliament Georgia Action Plan" - which is being implemented by IDFI. The project aims at supporting the Permanent Parliamentary Council in fulfilling the commitments of the Open Parliament Action Plan 2015-2016.