News | Good Governance | Publications | Article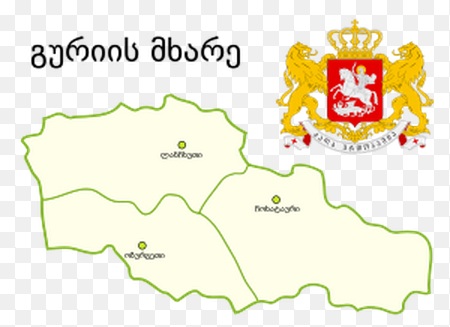 Various public informations received from local authorities of Guria are now accessible on opendata.ge. Provided information concerns various expenses of the local authorities, the list of vehicles on balance and replaced ones 2013 audit acts (internal, external, state and non-state) and the list of actions carried out for improving breaches and faults revealed by controlling agencies; diplomas of higher education of heads and deputy heads of Municipal boards and Municipal councils as well as electronic business-related correspondence.

Information received from legislative and executive bodies of Guria region:

Bonuses and salary supplements have not been given by Ozurgeti Municipal Board and Council in 2013. In previous year instead of planned 10 000 GEL, 7 100 GEL was spent for representation expenses. Ozurgeti local authorities have not provided the detailed explanation on these expenses.

In 2013, 31 urgent procurements have been carried out with total costs of 33 889.63 GGEL.

The biggest amount - 9 605.50GEL out of these expenses was spent for technical services and maintenance of vehicles. 5 616 GEL was spent on insurance of firefighters and 4 570 GEL was spent for renovation of Tchaneti school.

Ozurgeti Municipality has 32 vehicles on its balance with residual value of 111 937 GEL. The most expensive car Toyota Land Cruiser issued in 2011( purchased for 75 200 GEL, residual value 55 648 GEL) in under the ownership of the head of Municipal Board
Instead of 1 332 200 GEL, 1 261 600 GEL was spent for implementing social programs at Ozurgeti Municipality in 2013. Including:
1. Program cost-sharing financial support for socially vulnerable children center - 30 100 GEL.
2. Free canteen – 80 000 GEL.
3. Carrying out events for improving the social conditions of the population employed in citrus industry – planned 531 600 GEL, spent – 501 800 GEL
For detail information please view the link:

Unlike Ozurgeti Municipal Council and Municipal Board, Chokhatauri Municipal Board gave bonuses with total amount of 38 370 GEL; 4 160 GEL out of which was spent on bonuses of the head and deputy head of Municipal board while 34 210 GEL was allocated for the employees.

The total amount of bonuses given in 2013 for the Chokhatauri Municipal Council members amounted 10 610 GEL. The head of the Council received 2 360 GEL, while the deputy head received 1 100 GEL. The heads of factions and chairmen of committees received 7 150 GEL overall. Furthermore, in 2013, bonuses of 3220 GEL were allocated for 7 employees of the Council office.
In 2013, the representation expenses of Chokhatauri Municipality authorities amounted 5 407 GEL. The biggest amount – 2 687 GEL was spent on the official dinner dedicated to the 85th anniversary of Nodar Dumbadze.

The residual value of the vehicles on the balance of Chokhatauri Municipality (10 vehicles) amounted 41 744 GEL. According to the data of March, 2014, Mitsubishi Pajero issued in 2010, purchased for 12 420 GEL is under ownership of head of Municipal Board; while the head of the Municipal Council possesses Honda purchased for 11 200 GEL, issued in 2010 with residual value of 6 183 GEL.

As for Toyota Land Cruiser, issued in 2011(purchased for 75 200 GEL, residual value 55 648 GEL), it is under the ownership of the head of Municipal Board
For further information received from Chokhatauri Municipality please view the link:
In 2013, Lanchkhuti MunicipalBoard gave the bonuses with total amount of 33 430 GEL (for 67 persons) the head and the deputy heads of Municipal Board received 3 260 GEL while the employees received30 170 GEL.

Also, bonuses were given in Lanchkhuti Municipal Council with total amount of 10 410 GEL. Besides, every member of Municipal Council received monthly salary supplements of 500 GEL in 2013.

In Lanchkhuti Municipality the total amount of 9 390 GEL was spent on representation expenses in 2013. The biggest amount - 3 100 GEL was spent on the reception of the participants of the project named "Chemi Sakartvelo Ak Aris" (Here is my Georgia) organized by the Ministry of Culture and Monument Protection.
Lanchkhuti Municipality board has 13 vehicles on balance with total residual value of 105 613.2 GEL. Among them, there are vehicles in possession of Fire Rescue Service – special truck Magirus Deutz purchased in 2010, for 60 412.2 GEL, with residual value 33 226 GEL and Mitsubishi L 200 purchased in 2012 for 30 000 GEL with residual value of 23 280 GEL. Two vehicles are on the balance of Lanchkhuti Municipal Council: Toyota Land Cruiser issued in 2002 with residual value of 13 226 GEL and BMW, issued in 1996 with residual value of 558 GEL.
After April of 2013, seven audit inspections had been carried out in Lanchkhuti Municipality Board by the internal audit and monitoring service. Only one case was submitted to the Prosecutor's office of Ozurgeti while in case of five cases disciplinary responsibilities were imposed on the employees.

For further information please see the link: