News | Media, Internet and Innovations | Publications | Article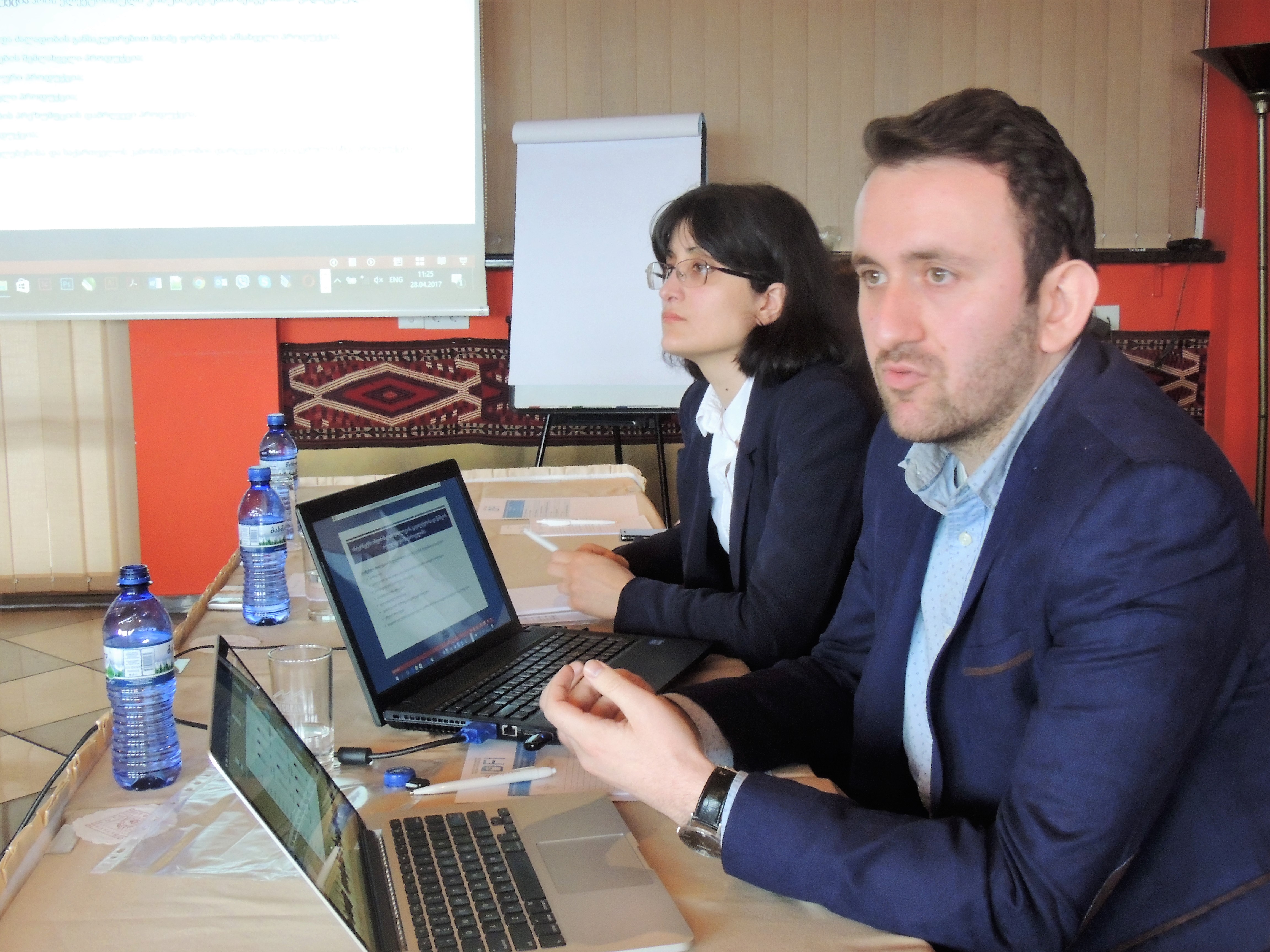 Author: Sofio Giorgadze
IDFI organized a workshop on the regulation of blocking, filtering and removal of online content in Georgia. Representatives of the following civil society and private organizations attended the meeting: Magticom, Geocell, Beeline, Caucasus Online, Silknet, Small and Medium Telecom Operators Association of Georgia, Adjara.com, LPA and Digital Report.
The goal of the event was to identify problems related with internet restrictions in Georgia and to take into account the positions of the private sector regarding blocking, filtering and removal of online content.
Main speakers were Teona Turashvili and Giorgi Beraia, Leads of E-governance and Rule of Law directions at IDFI. Topics discussed included the role of the government and the Georgian National Communications Commission (GNCC) regarding internet freedom, responsibilities of internet provider companies, and vague definitions of "inadmissible production", "insulting production" and "pornography" in the Georgian legislation.
Participants presented recommendations related to copyright issues and control of content published on Georgian domains.
Representatives of the private sector discussed cases from their own practice and shared with IDFI the procedures of reviewing complaints. According to them, current regulations are outdated; while theGNCC has been working on new regulations, the date of their completion is unknown.
Participants also presented recommendations related to regulation of audiovisual content. According to them, while EU legislation has the same regulations on audiovisual material, regardless of whether it is spread over the internet or other digital media, Georgian legislation still considers internet as a separate medium.
It was also mentioned that "hot listing" could be one of the ways to regulate online pornography in Georgia. This method is actively used in international practice and involves creating a list of websites with pornographic content, access to which is then restricted.
Ucha Seturi, head of the Small and Medium Telecom Operators Association of Georgia discussed the new initiative of creating a document of self-regulation. The document is being prepared with the support of EU; at the initial stage, it will be developed by small and medium operators.
A final discussion was held towards the end of the workshop. Participants summed up the responsibilities of related parties in the process of internet regulation in Georgia and presented recommendations needed for successful implementation of the project.
The workshop was organized within the framework of the project Improving Legal Safeguards for Internet Freedoms in Georgia. IDFI plans to hold a similar meeting with the government representatives in the future.