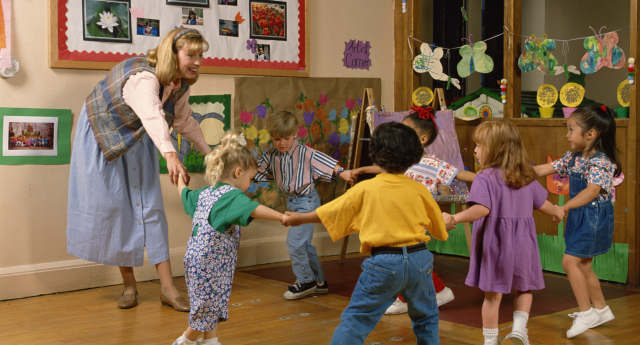 On March 4, 2016, the Georgian Parliament passed the draft law on Early and Pre-School Upbringing and Education on its first hearing.

The Georgian Parliament's initiative to regulate the area of pre-school education through a single unified legislative act is to be welcomed. Despite the importance of pre-school education, Georgia to this day does not have any unified programs or common standards in this area. Instead, each municipality uses its own set of standards. Current problems in the area call for the development of baseline standards that are common to all municipalities. The above draft law also provides access to education for all children regardless of their physical, cognitive, ethnic, religious, gender, and other characteristics.

The Institute for Development of Freedom of Information (IDFI) has the following recommendations for further improving the draft law:

1. Articles 15 and 22 of the draft law define the authorization conditions of legal entities (that provide early upbringing and education, and/or pre-school upbringing and education services, and/or only carry out school readiness programs (hereinafter referred to as 'the institution')) as well as the entity responsible for overseeing the fulfillment of these conditions. For the purpose of developing and maintaining common baseline standards for all municipalities, monitoring of authorization conditions set by the draft law needs to more actively involve central authorities (Ministry of Education and Science, Ministry of Labor, Health and Social Affairs, and LEPL National Food Agency). In addition, the provision of Article 22, which authorizes municipalities to establish a new non-commercial legal entity to monitor the institution, needs to be removed, since it will increase municipal budget spending. The function of monitoring the institution should be performed by existing structural units of municipalities.

2. The draft law does not directly obligate the Ministry of Education and municipalities to ensure the professional development of caregivers/teachers. IDFI believes that this obligation must be included in Article 15 of the draft law by adding continuous professional development of caregivers/teachers to the list of authorization conditions. Only through continuous professional development will caregivers and teachers be able to provide children with relevant knowledge, and implement an inclusive approach to education.

3. The draft law does not prohibit the creation of alternative institutions, but also does not provide for the possibility of alternative pre-school day durations for such institutions. Article 21.2 of the draft law states that "a pre-school day at the institution is 9 hours long". This provision will affect institutions that are registered as commercial legal entities. It will also have a negative impact on mountainous villages, where some municipalities run half-day (3-4 hours) pre-school programs that make use of the local school or other buildings due to lack of separate buildings for kindergartens. The above provision will end municipal half-day preschool programs, which will deprive already vulnerable children of opportunities for pre-school education, especially due to the fact that no one is going to build new kindergartens for only 3, 5, or 10 children in mountainous villages. Therefore, this provision contradicts the vision of inclusive education. IDFI believes that all institutions must be subjected to common basic standards related to authorization conditions, inclusive education approach, composition of pre-school upbringing and education groups, group size, caregiver and teacher/child ratio, and other issues included in the draft law. In the process of developing these standards, however, the state must not interfere with private institutions and municipal half-day preschool programs. Instead, it must focus on developing the best conditions of early and pre-school upbringing and education for children and their parents on the basis of competition between commercial and non-commercial legal entities.