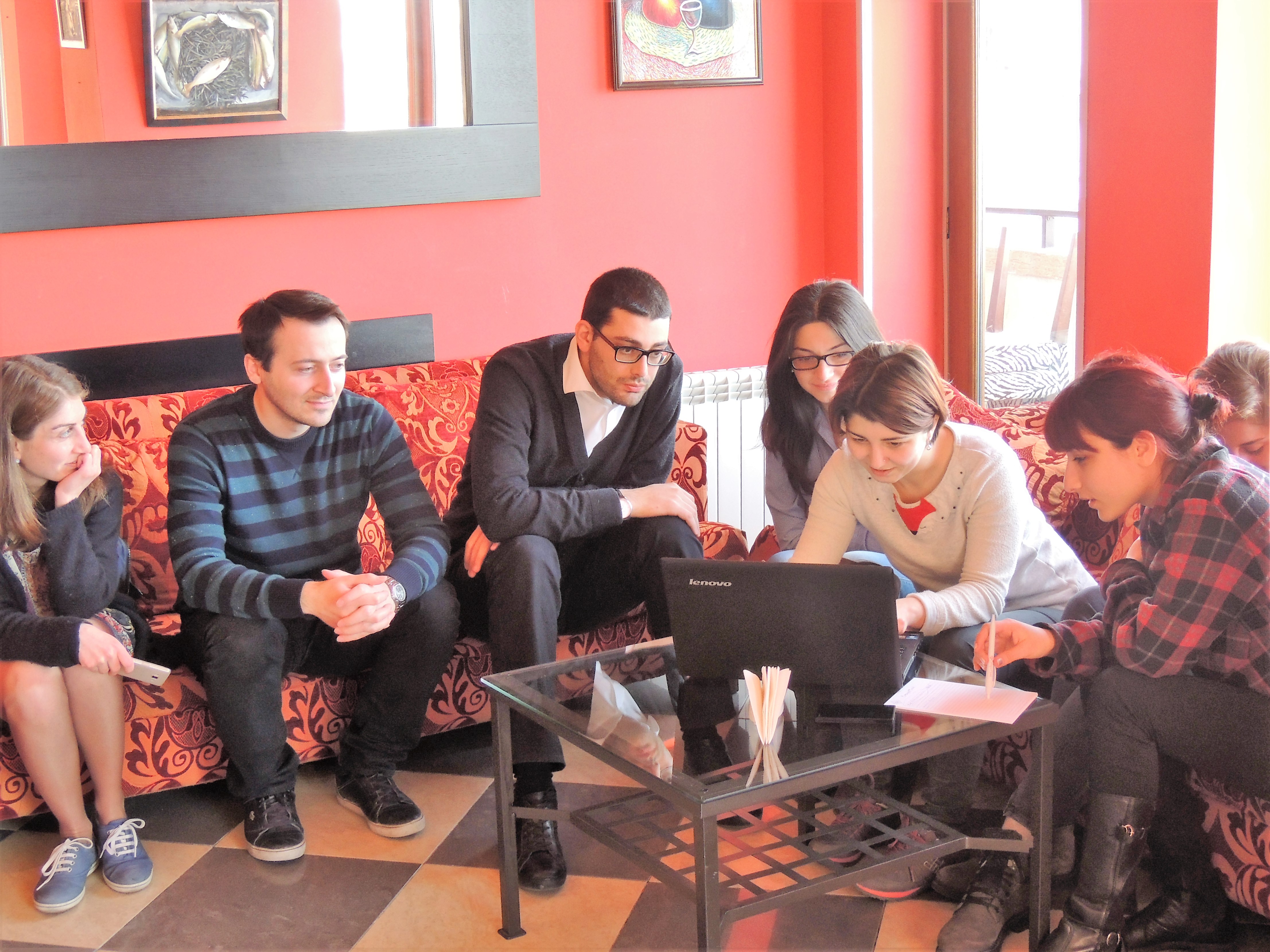 The Institute for Development of Freedom of Information (IDFI) held a two-day workshop on April 4-5 that was aimed at developing the organization's 3-year strategy and action plan. The workshop was held within the framework of the Organizational Development Grant of the Open Society Institute Budapest Foundation (OSI).

The workshop was led by IDFI's Public Relations Manager Meri Makharashvili, who has 15 years of experience working with major local and international organizations in Georgia and abroad (Zimbabwe, Mozambique, Azerbaijan). Her work experience includes internal and external communications, donor relations, public private partnerships, organizational/advocacy strategy development, public relations, innovative media and fundraising campaign development.

During the workshop, IDFI staff members got acquainted with the best practices of various international organizations in strategic planning, organizational structure, and effective communication with the media, donors, and partners.

At the end of the two-day workshop, the participants discussed the problems facing IDFI and came up with solutions that will contribute to IDFI's future development.

The goal of OSI's Organizational Development Grant is to assist the overall development of IDFI as a think tank in three specific areas: quality of research products, communications and advocacy, and internal development and governance.